Reward Gateway director encourages HR leaders to 'make sure successes are visible across whole organization'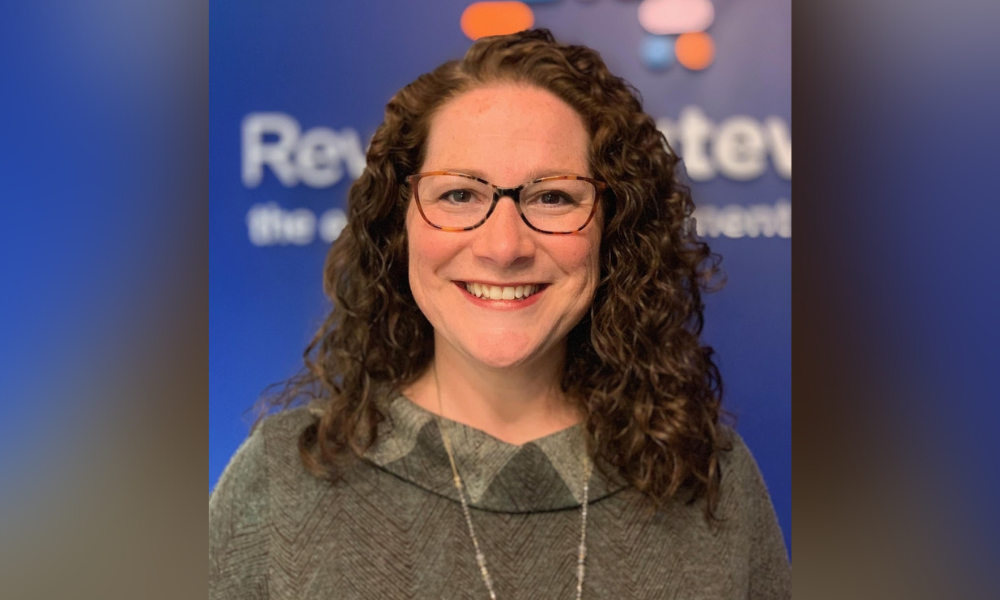 This article was produced in partnership with Reward Gateway.
As National Suicide Prevention Awareness Month comes to an end, HR leaders are encouraged to promote mental health and support their employees' well-being throughout the year.
Of course, it has been particularly challenging during the COVID-19 pandemic, as employees in every industry have reported increased stress, anxiety and burnout. That's fueled the Great Resignation, as well as the recent trend of "quiet quitting," in which an employee is physically present at work but has made the decision to cut back on above and beyond work and set stricter boundaries for themselves.
Even the C-suite is suffering from burnout: 69% of the top-earning executives in Corporate America said they were "seriously considering quitting for a job that better supports their well-being," according to a recent Deloitte survey. Similarly, 56% of C-suite execs said they had already quit a role in the past because it was having a negative impact on their well-being.
"If we're well and not suffering from burnout, we're more productive, creative, innovative and more likely to stay," Alex Powell, director of client cultural insights at Reward Gateway, told HRD. For more than 20 years, she has helped HR and business leaders implement strategies that drive true culture change.
Read more: Learn how to tackle employee burnout
When it comes to supporting employees' well-being, HR departments often concentrate on the physical and mental aspects. In the past two years, HR leaders may feel like they need to be certified in nutrition, become fitness instructors and be able to recommend desk stretches. But a recent Gallup poll found that career well-being – liking what you do every day – has the strongest impact on overall well-being.
"The good news is if people are more likely to enjoy what they do, that takes care of well-being and burnout," Powell says, "and that's something HR teams have always been focused on. We are just now moving into having more intentional strategies for well-being and appreciation that are a focus for the whole leadership team."
Powell also recommends three strategies for supporting employee well-being: prioritizing self-care (such as implementing no-meeting days or cutoff hours for emails), encouraging connection (she's a proud member of Reward Gateway's mentoring program) and focusing on the positive. Powell suggests starting off meetings with recognition moments or having managers ask in one-on-one conversations what their reports are most proud of.
"Making sure successes are visible across the whole organization," Powell says. "When you recognize people, make sure it's focused on the difference it makes for the organization."
Recently, a colleague reached out to Powell during a busy period in which she was working nights and weekends. He just wanted to commend her, acknowledging that her commitment was helping the company reach its mission of "making the world a better place to work." "I went from 'I don't mind working this many hours' to being really proud of the impact I was making," she says.
Rewards and recognition remain extremely important – 50% of employees would like to see increased investment in those areas, according to a May survey by Reward Gateway. Nearly half (49%) of employees would like their employer to increase investment in mental, physical and financial well-being resources. These investments aren't merely nice-to-haves; 40% of employees would leave a job if there was a lack of reward and recognition for their efforts or a lack of financial, physical or mental well-being support.
Read more: Reward Gateway Review
When recognition hits the mark, employees are three times as likely to feel connected to their culture, according to a June Gallup poll. Peer-to-peer recognition is the most effective, Powell says. "Our clients have designed some fun eCards to make it feel personalized," she adds. "They also do some kind of nomination program, like a safety award for the month or customer service call of the quarter. That rises above the daily conversations about recognition."
Fifteen years ago, Powell remembers, HR teams were discouraged from recognizing employees' efforts with monetary rewards. But the pendulum has shifted as company leaders are looking to get people's attention in a digital workspace. Extra money, whether in the form of a gift card, bonus or even cold, hard cash, certainly perks up your employees, especially given historic inflation driving up the cost of well, everything.
"While non-monetary eCards will always have an important place, financial rewards are really valued right now, especially as workers all over the world struggle with inflation and rising costs for everyday essentials," Powell says. "For organizations who would love to increase pay, but don't have the budget to do so, there are lots of ways to think outside the compensation box to provide employees with monetary rewards and discounts to recognize their hard work."
Learn how to tackle employee burnout here.