Of course, that's if the Tesla CEO becomes owner of the San Francisco-based social media giant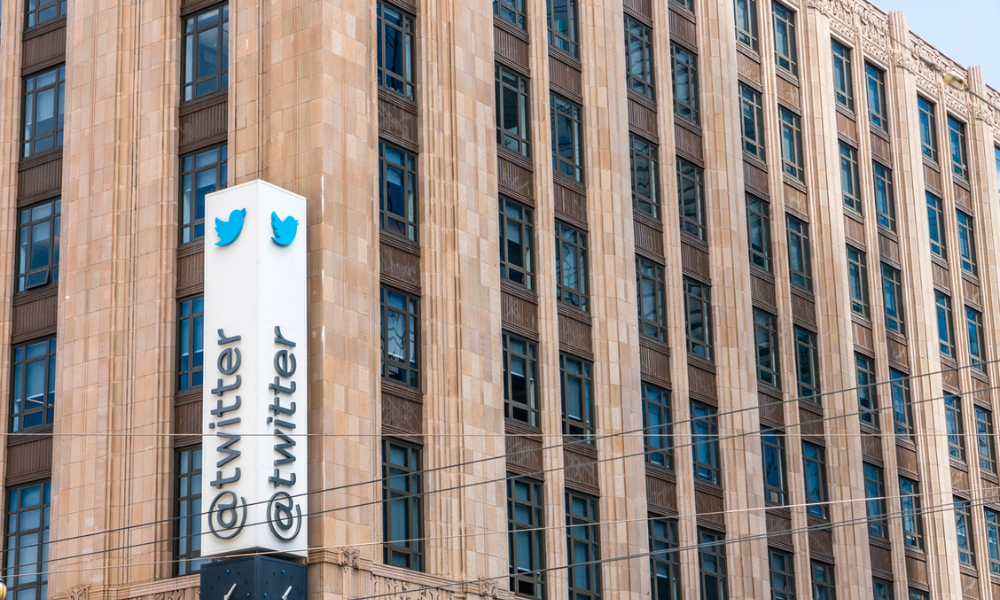 Twitter employees' worst fear may come true, as Elon Musk reportedly plans to lay off most of the social media giant's workforce if he becomes owner.
The Tesla and SpaceX CEO told prospective investors in his Twitter purchase that he plans to cut nearly 75% of the San Francisco-based company's employee base of 7,500 workers, The Washington Post reported.
In June, Musk addressed employee speculation regarding potential layoffs. "It depends. The company does need to get healthy. Right now, the costs exceed the revenue," Musk said, according to CNBC. He also argued there needs to be rationalization of headcount or else the company won't be able to grow. "Anyone who is a signification contributor has nothing to worry about," Musk said.
Read more: Twitter employees react to Elon Musk's purchase
After his initial $44 billion bid in April, Musk – the world's richest person, according to Forbes – backed out of the deal, alleging that the company hasn't accurately disclosed the number of fake or spam accounts on the platform. Twitter sued, and a Delaware judge has given both sides until Oct. 28 to work out details. Otherwise, there will be a trial in November.
Following Musk's bid, Twitter CEO Parag Agrawal held a company-wide town hall meeting, saying there were no plans for layoffs "at this time." It's been six years since Twitter made significant cuts to its staff, eliminating 350 positions primarily in the sales and marketing departments, according to CNN.
One month later, Agrawal informed employees that Kayvon Beykpour, head of Twitter's consumer division, and revenue product lead Bruce Falck were leaving the company, Reuters reported. Agrawal also said in the memo that the company would pause most hiring and review all existing job offers to determine whether any "should be pulled back."
In a series of tweets, Beykpour said it wasn't his decision to leave Twitter. He apparently shared the news of his departure while on paternity leave.
The truth is that this isn't how and when I imagined leaving Twitter, and this wasn't my decision. Parag asked me to leave after letting me know that he wants to take the team in a different direction.

— Kayvon Beykpour (@kayvz) May 12, 2022
Meanwhile, Falck didn't address the circumstances surrounding his departure, but did thank his colleagues in another series of tweets.
I wanted to take a moment to thank all the teams and partners I've been lucky enough to work with during the past 5 years. Building and running these businesses is a team sport

— bruce.falck() 🦗 (@boo) May 12, 2022
Some Twitter employees, like Edward Perez, a director of product management, have aired their concerns on the social media platform. Earlier this month, Perez tweeted that he has since left the company.
I can't speak for all @Twitter employees; I can only speak for myself: It's a time of genuine discomfort & uncertainty.

Most of us believe deeply that Twitter is much more than a tech platform; we have a deep responsibility to society. I hope our new owner gets that. https://t.co/DY1nBEG4Dt

— Edward Perez (@eddie1perez) April 25, 2022
Others have taken to Blind, an anonymous professional social network with more than five million users, to share their thoughts on potential new leadership.
"Pretty stressed tbh. I feel like going from public -> private is opposite of what you want from a comp perspective. If comp is negatively affected, then we'll lose a lot of great talent and any incentive for working at Twitter will be gone. Also, having a billionaire running a private social media company with the amount of influence Twitter has is a terrible idea whether or not you agree with their ideology," one anonymous employee posted.
Read more: Elon Musk: 'Anyone who is a significant contributor has nothing to worry about'
"I am pretty depressed. I think layoffs are inevitable, plus being a private company means we won't have RSU refreshers," another anonymous employee posted.
One anonymous employee went so far as to suggest leaving the company in response to the takeover. "I don't think Musk's vision for Twitter is one that will be financially beneficial to me vs current other tier 1 offer. I actually admire Musk and his drive. But I really don't think he's buying Twitter to run it like other social media companies. I think it will become the identity/auth platform for his conglomeration of companies. I think the transition to this will be very tumultuous and not highly rewarding in the short term," the employee posted.
In March, before Musk's courtship of Twitter began, Blind reported that 71% of employees on the platform were considering leaving the company in the next three months. Nearly 70% had communicated with a recruiter, 47% had applied for another job and 45% had already gone on an interview.