HRD speaks to Gena Restivo on how her people helped save the world through medicine, charity, and values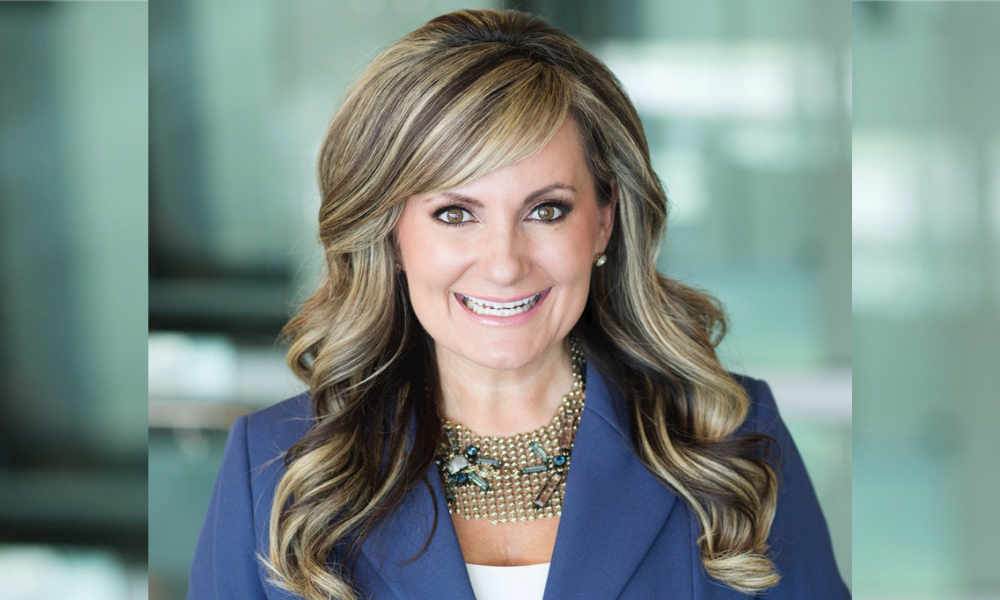 For Gena Restivo, VP HR at AstraZeneca, 2020 has been a year bursting with pride.
With the world's eyes fixed on the global pharma company, eagerly poised for a COVID-19 vaccine, the pressure on employees has been great.
"Honestly, I've never been so proud of my team," Restivo told HRD.
"Throughout all the challenges, our employees stayed true to our values – putting people first and following the science. We had to embrace new forms of working this year, and I have to say we've grown exponentially, both as an organization and individuals."
And just because AstraZeneca has been busy trying to save the world, doesn't mean Restivo has stopped launching new, exciting, employee initiatives.
Read more: The 50 best workplaces in 2020
"When the pandemic started to escalate, the first thing we did was focused on the health, safety and wellbeing of our employees," added Restivo.
"We began with giving back. We've had this program called Share and Care for a while now – through which we've actually donated to over 78 Canadian charities. Our employees have also completed over 300 hours of volunteering at places like food banks, Children's Aid, and The Salvation Army."
Restivo revealed the AstraZeneca hosted a virtual concert in the spring, which in turn raised over $100,000 dollars.
Read more: Best cities for work-life balance
"We've got health care workers who're also secret rock stars, guitarists and vocalists, and we invited all of our employees plus their families to tune in online."
Gena was also super proud of the company's online toolkits – built to help employees cope with everything from remote work to organization.
"These toolkits are for anyone from any company," she told HRD. "Not just AstraZeneca.
"As an organization, we wanted to help contribute to society as a whole.
"We've lived by this North Star for the last couple of years – but going into lockdown really cemented it. We immediately realized that our employees and their families would have difficulty accessing the medical care they needed. Clinics were being overwhelmed; doctors had to really prioritize their patients."
As such, AstraZeneca introduced a partnership with Dialogue – a telemedicine provider – offering virtual health care to all employees.
"We rolled this out in just five days," added Restivo. "I have to give a huge shoutout to Dialogue, they were true partners in this initiative. They were very flexible and helpful in dealing with us and all our specific requirements. I would say 95% of our employees who've used this service are extremely satisfied and felt that it's really helped them through this period."
And through all this, employees at AstraZeneca had the expectations of the world on their shoulders.
A vaccine for the deadly COVID-19 virus was sorely needed – but balancing that need for excellence alongside personal wellbeing and work-life balance can be tricky for employees.
"This is where our wellness strategy is so critical," added Restivo. "We've given employees an extra two days of annual leave to enjoy, as well as really emphasizing Dialogue's assets – especially around safeguarding mental health.
"We also launched a series of authentic leadership videos centred around 'self-care'. When we work from home, it's easy to forget to take breaks. It's so important that employees have a proper lunch, sit down for dinner with their families, take regular walks around the block."
Restivo made the decision to block out employee lunch hours to prevent them scheduling any meetings.
"We all need to end meetings at least five minutes before the hour," she told HRD. "It's just common sense. It lets us grab a coffee or stretch our legs – just breaks up the intensity of the day.
And all this media attention has made AstraZeneca an employer of choice worldwide.
"Conversations with family members have never been so dynamic," added Restivo. "Because of the media spotlight, people actually understand who AstraZeneca are and what we do - which wasn't always the case.
"There's so much pride in our employee base – there's so much interest in candidates wanting to work with us. It's humbling to see how many people are interested in being a part of the AstraZeneca journey and wanting to contribute their skills to our mandate."
Restivo revealed that they receive thousands of applications for almost every single roll that they post.
"In interviews, people are tell us about our own culture – that's how much impact we've made.
"They'll say 'I hear you have an inclusive culture; I hear you're very collaborative, I hear you drive for innovation, that you value new sets of eyes to push the needle of science'.
"We call it 'THRIVE' – that we're at our best when employees are at theirs.
"As an HR leader, nothing could make me prouder."
Key Takeaways for HR
AstraZeneca invested in giving back to society throughout the pandemic – raising over $100,000, working with over 78 charities, clocking in over 300 volunteering hours
By partnering with telemedicine company Dialogue, AstraZeneca provides all employees with virtual health care
AstraZeneca has become a major employer of choice across the world, receiving 1000s of applications for every role posted
The key to negating external expectations, media spotlight and potential burnout? A comprehensive and individualised physical, mental and financial wellbeing plan