Shiftsmart CEO has created a platform designed for the modern hourly workforce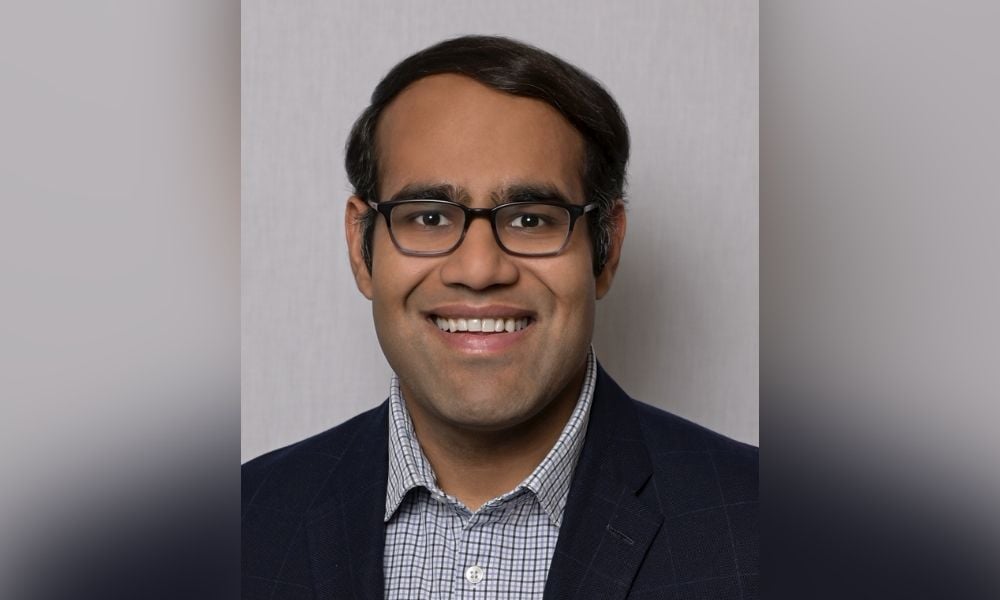 Halfway through 2022, and the talent pool remains shallow across many industries.
If your recruiting efforts haven't been successful yet, perhaps you should change your hiring strategy. Instead of seeking full-time employees, maybe you should consider filling positions for a few hours at a time. It's alternative take on outsourcing and major California brands and employers, including Airbnb, Apple, Google and Levi's, are relying upon it.
Shiftsmart is a labor platform designed for the modern hourly workforce. The New York City-based tech firm pairs a series of workforce management systems and tools alongside a network of more than a million workers to create a marketplace of open shifts. Basically, workers can pick up and stack shifts across employers, who use the platform to manage their internal workforces.
Read more: AI-based hiring tools can violate Americans with Disabilities Act
"We become an extension of their own labor force," Aakash Kumar, founder and CEO of Shiftsmart, told HRD. "We fractionalize jobs down to shifts. Instead of a full-time job with one employer, workers can work when they want to, creating a ton of flexibility in their schedule."
Of course, flexibility has been employees' top priority during the Great Resignation, in which companies across the United States are experiencing historic turnover. More than 4.4 million Americans quit their job in April, following similar amounts in March and February, according to the U.S. Bureau of Labor Statistics. That means nearly 70 million Americans have quit their job over the past year. Prompted by the COVID-19 pandemic to re-evaluate their priorities in life, employees have been leaving their positions for greener pastures, demanding higher salaries, better working conditions, improved work-life balance and more opportunities to advance their career.
As workers demand more freedom and autonomy, Shiftsmart has seen a rise in users. Kumar launched the company in 2015, and it took about five years to acquire half a million workers. But over the last year alone, that amount has doubled. Shiftsmart was named to Deloitte's list of 2021 Technology Fast 500 winners, ranking 96th with growth of 1,649%. The list honors the most innovative, fastest-growing public and private tech companies across North America.
"It's all about how you create increasing opportunities for workers over time," Kumar says. "Our workers try out shifts in multiple categories. Workers who used to be front-of-house wait staff can find secondary opportunities in call center work. Think about the skills it takes and how they're highly transferrable to different positions in different industries."
Kumar also promotes the mental health benefit associated with Shiftsmart, allowing hourly workers who have to take care of children, their elderly parents or even their pets to adapt their schedule to best fit their needs. "One of the largest causes of stress especially for hourly workers is how can they balance the structure of a rigid job with the day-to-day realities of life," he says.
Dana Blocker, private practitioner and social worker at Bend Counseling in Beachwood, OH, agrees. She goes one step further, arguing that fractionalizing work can combat the Great Resignation by luring people on the sidelines back into the workforce.
"The concept of flexible, fractional work is an incredible contribution to the arsenal of tools available to support people who are dealing with a mental health issue," Blocker told HRD. "So often my clients are making progress, but when it's time to confront going back to work, the options are often too rigid. People need small wins to build upon and flexibility to manage setbacks and most traditional jobs, even part-time jobs, are not a great match. Just knowing that flexibility is built in can be enough to get some people back into meaningful work."
As a result of the Great Resignation, the scales have tipped in favor of employees. It's a matter of supply and demand: with so few skilled workers available on the market, employers are having to bend over backwards to accommodate workers' needs and fill positions. To combat the nationwide staffing shortage and compete for talent, employers are forced to increase their compensation and benefits packages beyond the traditional healthcare, dental, vision and 401(k) offers.
More than one-third (35%) of workers believe location flexibility to be the primary deciding factor to accept their last job offer, above those who said that total compensation was the defining factor, according to recent data from Gusto, a San Francisco-based HR tech firm. Additionally, nearly half of workers (48%) said that the ability to work from home some or all of the time would be a major or the most important factor in determining whether to accept a job offer in the future.
"We're creating access to and opportunities for jobs all across the country," Kumar says.