Los Angeles-based lawyer shares advice for protecting your company against disability discrimination claims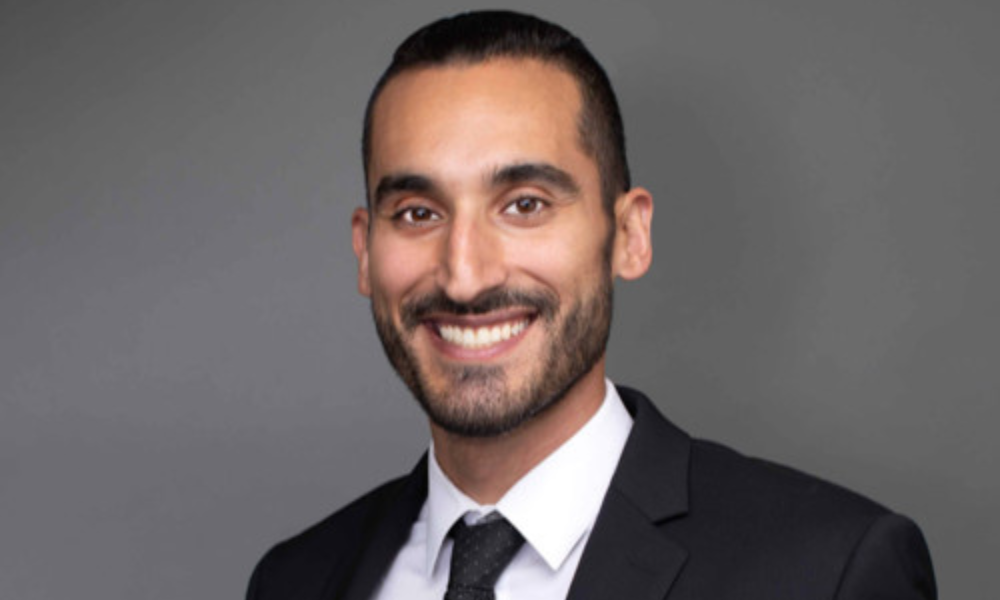 The California Fair Employment and Housing Act (FEHA) requires employers of five or more employees to provide reasonable accommodation for individuals with a physical or mental disability to apply for jobs and to perform the essential functions of their jobs unless it would cause an undue hardship.
Common forms of reasonable accommodations include, but aren't limited to relocating the work area, modifying existing duties, changing the employee's schedule, providing mechanical or electrical aids and granting a leave of absence.
Register: Employment Law Masterclass California
"In California, the legislature has actually delineated many types of accommodations that could be reasonable in any specific context," Navid Kanani, trial lawyer and employment law advocate at Los Angeles-based JS Abrams Law, told HRD. "The good news is there's a framework of guidance for employers. The bad news is a lot of HR leaders or management don't always know those things and end up not getting it right, which gives rise to an employee being in an uncompromising situation where they want to work there, but aren't being given the tools to best do that."
Kanani has extensive litigation experience, starting from his admittance into the California State Bar. He has worked in top-rated law firms since becoming an attorney and handles all employment litigation matters, including wrongful termination and wage and hour claims. Additionally, he's well versed in personal injury, estate planning and wills and trusts related matters. He has litigated and tried a vast array of cases and has represented hundreds of clients in almost every county in California.
Kanani will be speaking more about accommodation in the workplace at HRD's inaugural Employment Law Masterclass California. He'll be revealing the new accommodation challenges employers are facing due to the COVID-19 pandemic and will be sharing the proactive steps employers must take to ensure they're properly accommodating employees' needs to avoid future litigation, while ensuring they're protecting their organizations' interests. The virtual event takes place June 14 and you can register here.
Register: Employment Law Masterclass California
Once an employee initiates the conversation either in the form of a doctor's note or just as a personal request, employers have to do their best to provide a reasonable accommodation or make a strong case as to why they can't.
"An employer is required to take every personal request, but it creates financial hardship by then granting every request," Kanani says. "A lot of employees have chronic disabilities or ongoing health issues that don't always require them to see a doctor. But if a doctor's note exists, it definitely gives them more strength to the fact that this is a legitimate disability requiring the conversation of accommodation."
Disability discrimination claims have been on the rise in recent years, and the pandemic exacerbated the trend. From April 2020 through December 2021, the U.S. Equal Employment Opportunity Commission (EEOC) has received roughly 6,225 COVID-related charges of discrimination under federal civil rights laws, the latest agency data show. In addition, the EEOC received more than 2,700 vaccine-related charges, most of which were in 2021 when vaccine requirements were introduced.
Charges filed to the agency are the first step for workers bringing discrimination lawsuits, including under the Americans with Disabilities Act, Title VII of the 1964 Civil Rights Act and other anti-bias laws.
"If an employee's disability is the substantial and motivating factor for their employer taking some adverse action, such as termination, then you can prevail on that claim," Kanani says. "The problem is how do you prove the employer's intent was substantially based on the employee's disability. It's a very hard claim to prove, which is why the claim that follows is the employer failed to provide reasonable accommodation. Those claims don't require getting into intent."
The best way companies can protect themselves, Kanani says, is to document everything as soon as a request for reasonable accommodation has been received. "If there was an accommodation meeting, document whatever was discussed so the employee can't say 'they never talked to me about my disability.' As a plaintiff's lawyer, you love it because that's a clear-cut violation of this rule that says you have to dialogue," Kanani says.
Kanani will join a bevy of legal experts at HRD's inaugural Employment Law Masterclass California. Covering topics ranging from the impact of the recent PAGA ruling and the proposed California Fair Pay and Employer Accountability Act, to vaccine policies and workplace health and safety, HRD's speakers will have the answers you need to help you manage your most pressing employment law challenges.
This event will provide busy HR professionals with a comprehensive overview of the latest case developments, legislature, workplace reformations and an understanding of the impact these will have on their organizations.
The virtual event takes place June 14 and you can register here.