Decision comes on the heels of the airline's massive cancellations over the holidays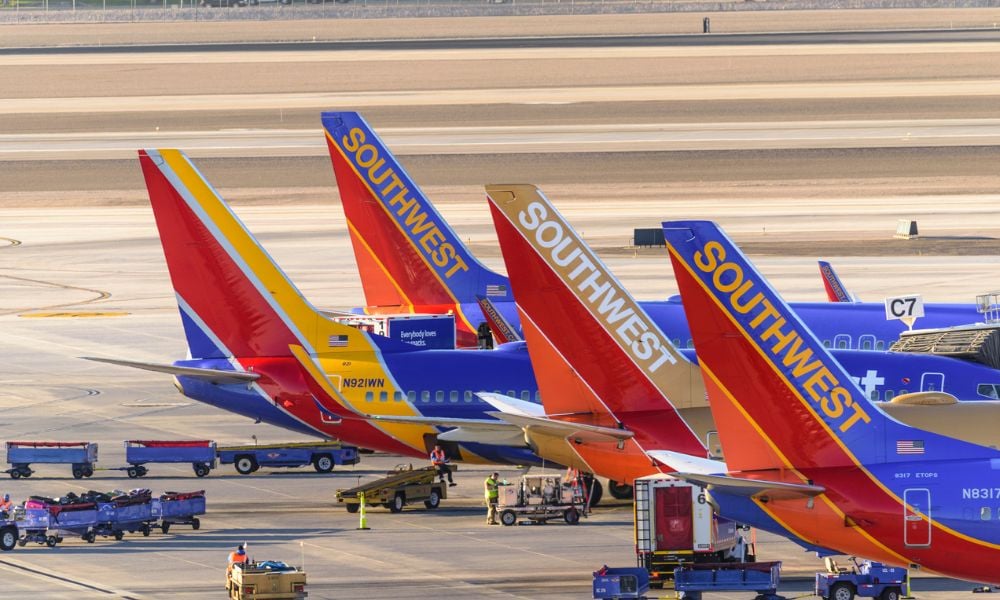 Years into the negotiating process with the airline, the union representing Southwest Airlines pilots has called for a Strike Authorization Vote (SAV) just after their employer had a meltdown during the holiday season.
"As the company still hasn't placed any impetus on expediting, or at the very least recognizing, that we are in year three with very, very little progress, today I am formally calling for a Strike Authorization Vote (SAV)," said Casey Murray, president of the Southwest Airlines Pilots Association (SWAPA), in a message to union members and staff.
"This action is not one that I take lightly, but based on [Carl Kuwitzky]'s behavior in the room and lack of intervention by our CEO or COO, it is our only option," he said, noting that Kuwitzky has "refused" to continue negotiating with the union.
SWAPA's strike vote is set on May 1, CNBC reported.
SWAPA Pilots have never before been forced to hold an SAV, but due to the lack of leadership and progress with regard to negotiations, we find ourselves in a sadly historic time.https://t.co/2vaujQ8Jzc

— Southwest Airlines Pilots Association (@swapapilots) January 18, 2023
"This is a historic but sad day in Southwest Airlines' and SWAPA's history," Murray said. "SWAPA Pilots have never before been forced to hold an SAV. Unfortunately, this is a day that we knew was coming, due to the lack of leadership [Soutwest CEO] Bob Jordan has shown in directing Mr. Kuwitzky. He has allowed Mr. Kuwitzky to continue to stall and use delay tactics for far too long. The reality is strong leadership is needed with specific guidance given to Mr. Kuwitzky to get to work and get a deal."
"A contract is needed now more than ever to address our failing operation, mitigate the fatigue that is affecting the safety of our operation, and to staunch the bleeding of Pilots who are leaving Southwest for better working conditions in ever-increasing numbers," Murray added.
'Not based on emotion'
Murray also noted that he is angry, but the decision to call for strike a SAV "is not one based on emotion."
"I'm angry because it doesn't need to be this way. I'm angry because we are 869 days past our amendable date and Labor Relations refuses to discuss your work rules," he said.
"You have endured years of scheduling mismanagement leading to record fatigue calls in the last two years and more than 26,000 JA duty periods since the end of the pandemic. And despite having SWAPA's Contract 2020 playbook in hand for more than three years, management still holds your Union at arm's length and refuses to collaborate to improve and repair the operation."
Business as usual
Meanwhile, the SVA will not affect Southwest's operation, said Adam Carlisle, vice president for labor relations at Southwest Airlines.
"We will continue to follow the process outlined in the Railway Labor Act and work, under the assistance of the National Mediation Board, toward reaching an agreement that rewards our Pilots and places them competitively in the industry.
"The union's potential vote does not hinder our ongoing efforts at the negotiating table. We are scheduled to resume mediation on January 24."
The airline also noted that it has been engaged in negotiations with assigned mediators from the National Mediation Board since October 2022, and that mediators set the dates, location, and agenda for negotiating sessions.