The 1,000 protesting workers demand pay raises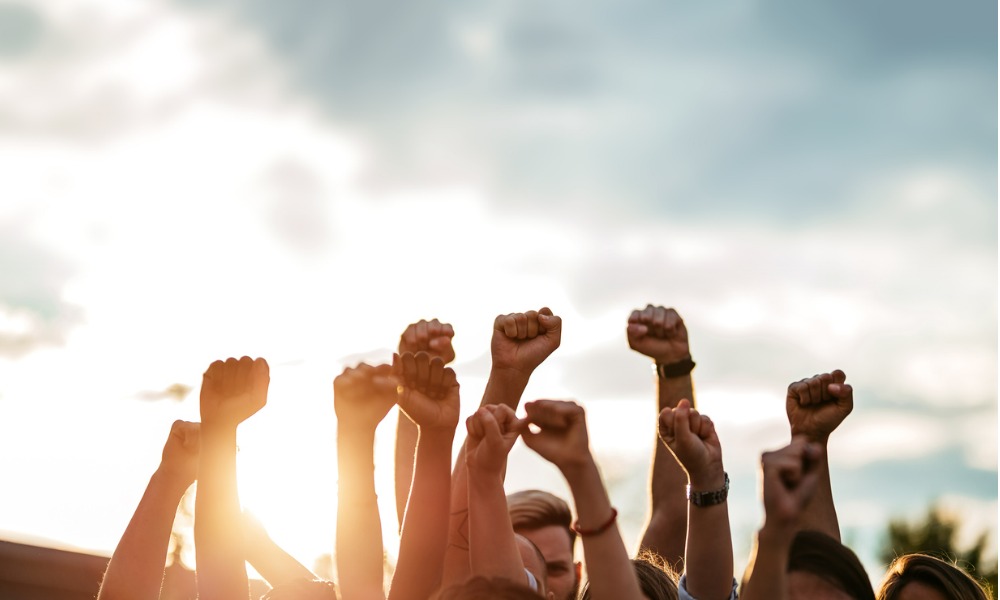 A thousand workers at restaurants, bars, coffee shops and lounges at San Francisco International Airport (SFO) are on strike as they demand pay raises which, they say, would be the first in four years.
The strike started on Monday and has no scheduled end date, CNN reported.
The majority of these workers make just $17.05 per hour and have not seen a raise in three years, according to the Unite Here Local 2 union, which represents them. This simply isn't enough, according to workers.
Read more: Thousands of Google cafeteria workers have unionized
"I have to work two jobs to support my family and meet our needs, and it means I barely get to see my kids and grandkids," said Vivian Narvarte, who works at both Pie Five Pizza and Ladle & Leaf Restaurant at SFO. "My pay for a whole hour of work is less than the price of just one meal. That is so unfair. I'm on strike because I want to quit my second job and have more time with my family."
Also, some of the workers turned to TikTok to compare their salary to the prices of the products they are selling.
A worker named Antonio from Manufactory Food Hall claimed: "We sell $21 margaritas and we're getting paid $16/hour. I'm ready to go on strike because I can't afford to live in this Bay Area."
"Nobody can pay their bills or feed their kids on $17 an hour," said Anand Singh, president of Unite Here Local 2. "Working at SFO used to mean you had a good job, but most of the airport's fast-food workers haven't seen a raise in three years. The hamburger or burrito an airport worker serves often costs more than what she makes in an entire hour."
Singh noted that they have been negotiating for nine months and it got them nowhere.
"SFO's food service workers are tired of working two or even three jobs just to survive."
SFO did not immediately respond to the workers' claim. In a press release dated Sept. 26, the airport simply advised travelers that a labor action by airport food workers is impacting staffing restaurants and lounges.
Read more: Experts predict historic strike at UPS
"Some food and beverage outlets are closed, while others remain open with limited hours and offerings. Staffing at newsstands is not currently affected, and these outlets will continue to offer grab-and-go food and beverages. Full-service meal availability may be limited," it said.
"SFO apologizes for any inconvenience this causes."
Recently, mental health therapists at Kaiser Permanente have entered their seventh week of striking after they rejected the Oakland, CA-based employer's latest contract offer. Represented by the National Union of Health Care Workers, the therapists said that the offer provided incremental changes that will not remedy patients' long waits for treatment, reported The Sacramento Bee.
Also, labor experts predict that drivers and package handlers at UPS will go on a historic strike in 2023 as they look to get better contracts.