Superintendent gets lashing from union following 'circus' comment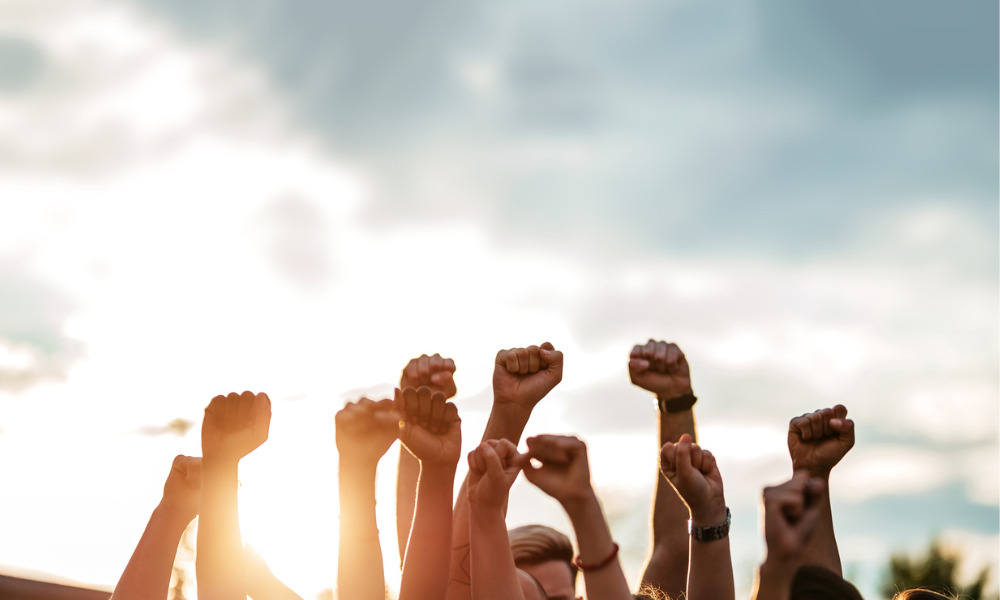 Thousands of workers at the Los Angeles Unified School District (LAUSD) have voted to authorize a strike as they continue to demand equitable wage increases, more full-time work, respectful treatment, and increased staffing levels.
Overall, 96% of SEIU Local 99 member cafeteria workers, bus drivers, custodians, special education assistants and other essential school workers voted to take actions up to and including a strike.
"After nearly a year of bargaining, LAUSD has shown no effort to truly move essential workers out of poverty and address dire staffing shortages in our schools," said Max Arias, SEIU Local 99 executive director. "Furthermore, throughout the bargaining process and the strike vote, workers have been subjected to harassment by the school district for speaking out and exercising their rights. It's this blatant disrespect that is driving workers to take strong action to improve their livelihoods and conditions for students in our schools."
Union members cast votes at hundreds of schools, special education centers, early education centers, bus yards, nutrition centers and online from Jan. 23 to Feb. 10. Votes were counted on Feb. 11.
No dates for a strike have been set.
The development comes after, in December 2022, the United Teachers Los Angeles (UTLA) staged three simultaneous rallies across the school system to express how they are having a hard time coping with the current economic climate.
Impasse
SEIU Local 99 has been negotiating with the district since April 2022. In December, the union declared that negotiations had reached an impasse, prompting a state mediator to oversee negotiations. The first mediation session is scheduled for Feb. 21.
However, SEIU Local 99 claimed that throughout the strike vote and during the bargaining process, the school district subjected workers to surveillance, intimidation and harassment.
Dozens of unfair labor practice charges were filed with the California Public Employee Relations board to protest LAUSD's unlawful interference in workers' right to vote and participate in union activities.
'Circus'
Meanwhile, Alberto M. Carvalho drew the ire of the union following a now-deleted tweet.
"1,2,3…Circus = a predictable performance with a known outcome, desiring of nothing more than an applause, a coin, and a promise of a next show. Let's do right, for once, without circus, for kids, for community, for decency," he said in a tweet over the weekend, tagging Los Angeles Unified's Twitter account.
In response, SEIU Local 99 questioned whether Carvalho is referring to thousands of frontline education workers who are moving to strike.
"We remind [Los Angeles Unified] that we do right by our kids and our communities every day," they said.
"Our fight for equity and respect is for our kids & the students in our communities. Let's not forget when @LASchools shut down, custodians, food service workers & other essential education workers – a majority of Black & Brown workers – kept schools running & students learning."
The workers provided meals to millions of families, disinfected schools, updated air filtration systems, supported COVID-19 testing sites and assisted with distance learning, said the union.
"We're tired of being treated like second-class workers. We're ready for real change," the union said.
In November last year, about 48,000 academic workers at University of California campuses walked off the job to ask for better pay and benefits in the largest strike of that year.