Here's how you can break new ground in the field of HR analytics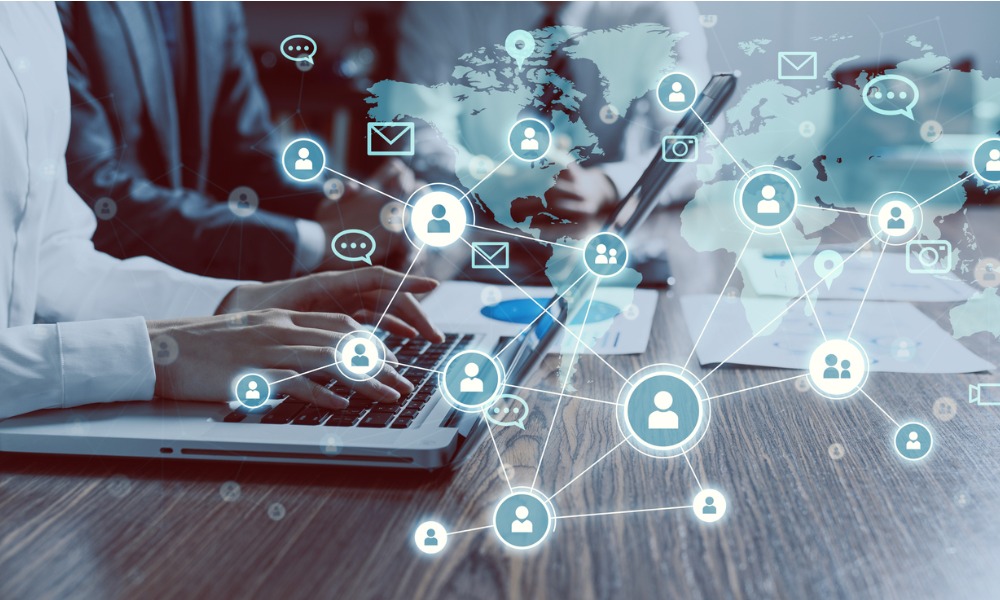 The past five years have seen the number of HR professionals equipped with data analytics skills rising exponentially by 242%.
Understanding analytics is no longer a nice-to-have but a core competency in today's data-driven environment, LinkedIn's 2020 Global Talent Trends report suggests.
Most people need help building a data-proficient team
The majority of talent professionals (73%) who spoke to LinkedIn say people analytics will be a 'major priority' for their organisation in the next five years. However, more than half are still in need of help developing a data-proficient team within their company.
While organisations are now beginning to make use of big data to interpret workplace trends and issues, many have remained preoccupied with simply collecting data.
READ MORE: Are robots better than HR at 'reading' emotions?
In terms of people analytics mastery, most organisations have yet to cross over to that stage where they can confidently analyse, act on (or solve existing problems) and – ultimately – capitalise on new opportunities using the numbers and trends emerging from their observations.
"Providing insights to support better decision-making is the key purpose of people analytics," noted David Green, one of the world's leading experts on people analytics, in the report. "By bringing data to the conversation, you can be more confident about your recommendations."
READ MORE: Big data: Why 82% of HR departments are getting it wrong
Focus on a specific problem
For HR professionals eager to get started in people analytics, the LinkedIn study recommends launching an analytics pilot that can zero in on a particular problem at their organisation.
This will enable HR to work with the company's leaders in leveraging people analytics as a problem-solving tool.
"One idea – identifying reasons for turnover – is a popular objective with clear ROI," analysts from LinkedIn noted.
Financial services group Discovery, for example, built its own 'human capital dashboard' that monitors attrition and collates other factors, such as the critical skills and demographics of top performers and turnover costs. As a result, the company now has a model that can predict attrition.
Of course, there is a diverse range of HR functions that stand to benefit from people analytics both now and in the next five years. According to respondents, these include:
Measuring employee performance (82%)
Strategic workforce planning (77%)
Identifying skills gaps (70%)
Evaluating recruiting channels (67%)
Assessing talent supply/demand (62%)
Identifying flight risks to improve retention (60%)
Reducing bias in hiring/promotions (56%)
Competitive intelligence (55%)
Predicting candidate success (47%)
Organisational network analysis (41%)
READ MORE: 10 HR tech trends set to disrupt 2020
Behavioural science background
But people analytics isn't only about crunching numbers.
One unique element of the practice is how it combines the disciplines of data science and behavioural science seamlessly in its interpretation of workforce trends.
Dr. Eric Knudsen, who leads people science research at LinkedIn, believes the discipline of psychology lends credence to the effective practice of HR analytics.
"We don't always behave rationally, and if we think only about the data, we'll drive right by the motivations and behaviours that cause the patterns we're seeing," he told HRD.
"Remember: data is decision support," he said. "Bring theory into the conversation, and suddenly many things begin to make a lot more sense."
People, according to Knudsen, are "much more complex than the spreadsheets their data lives in".
'Still in its infancy'
"The best part is, people analytics is still in its infancy as a discipline, so there is great opportunity for newcomers to have field-wide impact," Knudsen noted.
"If you're interested in getting started, your path may vary depending on whether you're already in HR or not. If you're in HR, work with your peers to find out what talent questions they've always grappled with, and identify what bits of information could help you make a decision about how to fix it. You may not have the data you need right away, but instead of throwing your hands up (what HR has historically done), build a way to collect that information," he said.
"If you're asking employees for new data, communicate openly about how that data will be used, and promise them you'll return with the insights you learned. Follow through with that promise."
3 practical tips to get started in people analytics
Knudsen's advice: "Tackle one small problem at first, and make sure your leadership hears about it. Then tackle a slightly larger one. Then a larger one."
"If you're in a completely different discipline to start, the same hands-on approach applies more broadly," he said.
1) Hone your understanding and start with actual applications of data analysis.
2) In some cases, you may have to go out and find publicly available data and play with it – learn about it and begin training your eye to understand methods and see patterns. You can accelerate your learning by leveraging published and online resources.
3) Do some basic learning in both psychology and statistics.
"Where there is true interest and passion, we make time to learn," Knudsen said. "You will find out pretty quickly if this work is right for you."
Speaking of emerging HR technology trends, don't forget to book your ticket to HRD's upcoming National HR Summit Australia here.