Teacher was arrested for allegedly sexually assaulting students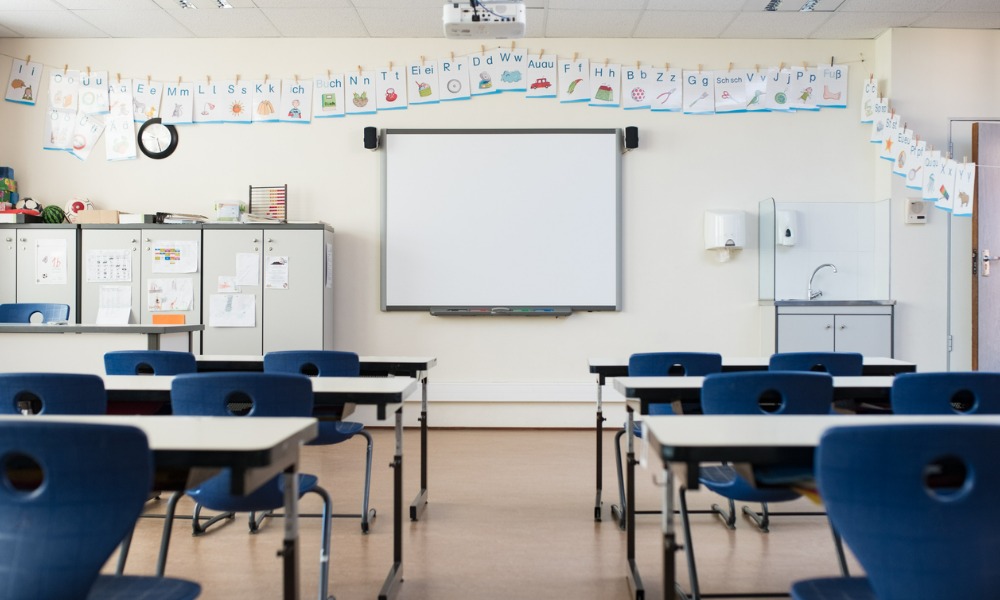 The Summit School District in Frisco, CO is requiring an audit of its HR processes, following the arrest of a teacher accused of sexual assault.
Leonard Alan Grams, a physical education teacher at Summit Middle School, was arrested earlier this month on multiple felony counts of sexual assault of a child, according to the Summit County Sheriff's Office. The 61 year old worked in the district for 28 years.
Read more: #MeToo's impact on sexual harassment in the workplace
An affidavit filed in support of the arrest detailed how seven students came forward with allegations against Grams, Daily Summit reported. According to the affidavit, the school district conducted its own investigation before contacting the Summit County Sheriff's Office. However, under Colorado law, mandatory reporters, including school principals, school counselors and school HR directors, are required to immediately report suspected child abuse and neglect to law enforcement or a phone line operated by the Colorado Department of Human Services.
That's why Tony Byrd, new superintendent of the district, has announced the audit and that all employees will be required to complete mandatory reporting training.
The superintendent announced the move in a video released to families this afternoon. https://t.co/tm8oH8WVLD

— Cole Sullivan (@cole_sull) August 17, 2022
Grams allegedly touched female students inappropriately, stared at sexual aspects of their bodies and made comments about their appearance, according to the affidavit. Grams denied commenting on a student's appearance, but said some physical contact could have occurred while spotting students on different gym class obstacles, like a rock climbing wall, according to the affidavit.
Based on its internal investigation, the school concluded that some of the accusations were "sketchy," the affidavit states, with several school officials believing some of the students could be lying based on the word choice used in a letter and their behavior.
On Oct. 18, Grams was placed on paid administrative leave, according to the affidavit. On Sept. 30, the school learned of the first accusation and law enforcement was finally notified almost a month later on Oct. 27, according to the affidavit.
The U.S. Equal Employment Opportunity Commission (EEOC) files, on average, more than 7,000 sexual harassment allegations every year. You'd think there'd be a significant decrease during the COVID-19 pandemic, considering that many employees transitioned to working from home. Yet, 6,587 sexual harassment private sector charges were filed with the EEOC in fiscal year 2020. That's only a 12% decrease from 2019, and on par with the amount of charges filed annually from 2014-2017.
As a result of the #MeToo movement, in which Harvey Weinstein, Kevin Spacey, Charlie Rose, Matt Lauer and dozens of other high-profile figures in the entertainment industry were accused of sexual harassment and subsequently removed from their positions, legislation was drafted to curb such behavior in the future.
In February, Congress passed H.R. 4445 (commonly referred to as the #MeToo bill), which not only prohibits employers from requiring mandatory arbitration of claims involving allegations of sexual harassment or sexual assault going forward, but also nullifies any existing policies or agreements that require those claims to be arbitrated, as well. In March, President Joe Biden signed the bill into law.