But coffee giant violates labor laws by refusing to negotiate with workers via videoconference, says NLRB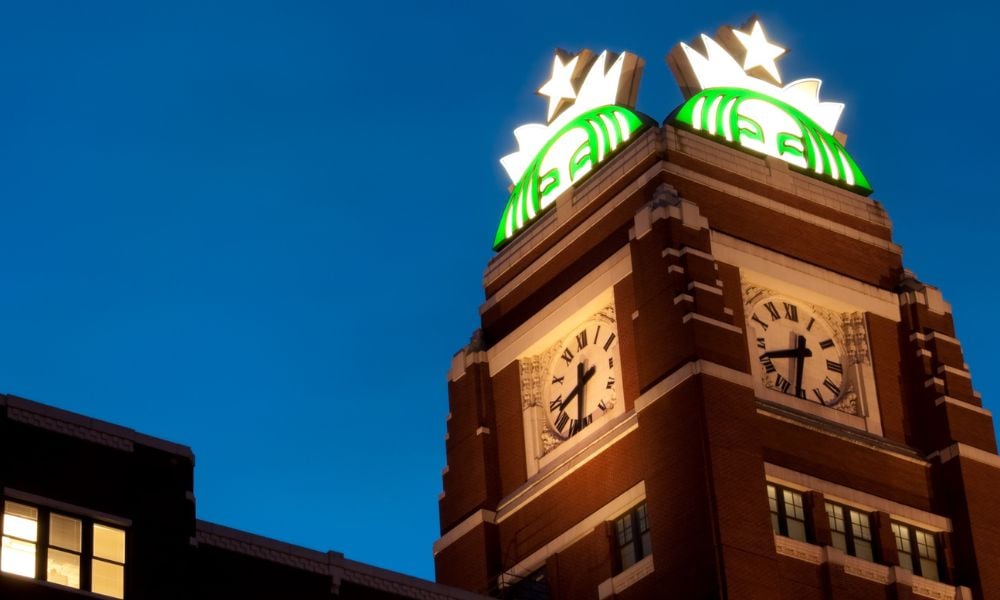 Labour negotiations have also jumped into the hybrid model, and Starbucks does not like it, according to a report.
The coffee giant has asked the Starbucks Workers United to come to the bargaining table in person, but the union representing thousands of U.S. baristas at about 200 cafes is insisting on hybrid negotiations, according to the employer.
"Workers United is asking for a seat at the table, we're simply encouraging them take their seat in-person at the negotiating table, as required, to move the bargaining process forward," Starbucks said in the Reuters report.
National Labor Relations Board (NLRB) prosecutors, however, have earlier said that the company violated labor law by refusing to participate in collective bargaining sessions at dozens of newly unionized cafes across the country if some workers were present via video-conference, Reuters earlier reported, citing a writeup from Bloomberg.
Just last week, Starbucks workers at over 100 US locations walked off the job to protest the employer's anti-union efforts.
"Now that it's clear we have the right to bargain using a virtual component, we hope Starbucks is ready, too," Tyler Keeling, a leader of the Starbucks Workers United in California said in the Reuters report.
This comes before former Starbucks CEO Howard Schultz is scheduled to testify before the U.S. Senate Health, Education, Labor and Pensions Committee on March 29. Schultz have earlier resisted requests to appear and answer questions about the company's compliance with labor law, according to the report.
"Hearing this days before Howard Schultz is set to testify in front of the HELP committee is huge, especially because he has personally talked about the fact that Starbucks is refusing to bargain with us because of the Zoom screen," Keeling said.
Union filings
During Starbucks' annual shareholder meeting, Starbucks Workers United announced that seven Starbucks stores across the country filed for elections to unionize with the national campaign.
"This is the largest uptick in new organizing in a one-week period since the campaign took off in the winter and spring of 2022, signifying a new wave of Starbucks worker organizing," the union said.
Starbucks has denied or rejected all allegations and charges of labor law violations. However, earlier this month, the NLRB ordered the employer to reinstate seven workers who were fired for their union activity and provide financial restitution for 27 other workers for violations like refusing to grant time off.
In July 2022, Starbucks announced the closures of 16 locations across the United States, including in California. Two of the 16 stores set for closure in the most recent announcement had voted to unionize before the closure announcement while another was set to have a unionization vote in August last year.
"Every decision Starbucks makes must be viewed through the lens of the company's unprecedented and virulent union-busting campaign," Starbucks Workers United told Insider back then.