Crew improperly treated medical emergency, deceased's family alleges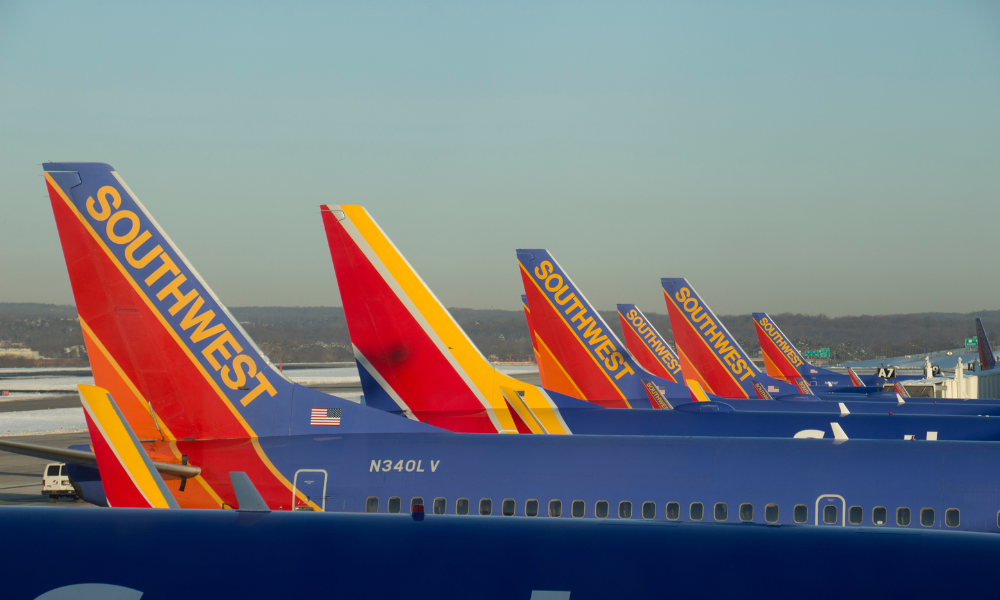 Air carriers and their employees, who directly interact with passengers, have the ideal position for giving timely and useful threat information to Transportation Security Administration (TSA) agents, the California Court of Appeal for the First District recently said.
In Ilczyszyn et al. v. Southwest Airlines Co., a Southwest Airlines passenger on a flight from Oakland to Orange County suffered a pulmonary embolism while locked inside the airplane's lavatory. The flight crew saw him as a security threat instead of as a medical emergency. The plane landed, and his fellow passengers disembarked. Only then did he receive medical care, at which point he had gone into cardiac arrest. He later died in a hospital.
Read more: Does claimant's death necessitate PAGA suit's dismissal?
The plaintiffs, who were the passenger's family members, brought a wrongful death lawsuit against Southwest Airlines Co. and the flight crew, including the pilots and flight attendants. They claimed that the flight crew knew that the deceased had a medical emergency, still treated him as a disruptive passenger, falsely reported him to law enforcement personnel, and thus delayed the medical treatment he needed.
Southwest, filing summary judgment motions, argued that its employees did not cause the passenger's death and that they had the following protections under the law:
federal immunity for reporting suspicious behavior under title 49 United States Code section 44941 of the Aviation and Transportation Security Act;
immunity for reports of suspected criminal activity made to law enforcement under section 47(b) of the California Civil Code.
The jury found that Southwest was negligent but that this negligence was not a substantial factor causing the passenger's death. The trial court thus issued judgment in the airline's favor.
The California Court of Appeal for the First District affirmed this judgment. The trial court properly found that the section 44941 immunity covered not only the disclosure of a security threat, but also the employees' conduct after determining that the deceased posed such a threat to the aircraft and to his fellow passengers, the appellate court said.
Under section 44941, an air carrier or its employees will not be civilly liable for making a voluntary disclosure to law enforcement regarding a suspicious transaction relevant to a potential violation of law or regulation relating to air piracy, a threat to aircraft or passenger safety, or terrorism.
A report of a suspicious incident to the TSA was, by its very nature, a tentative assessment of an evolving situation based on imperfect information, the appellate court said. An airline's employees – including baggage handlers, flight attendants, and gate agents – should not face financial ruin for being careless in choosing their words in the heat of a possible threat, the court noted.