HRD talked to one CHRO who's working with impacted employees, consulting with financial advisors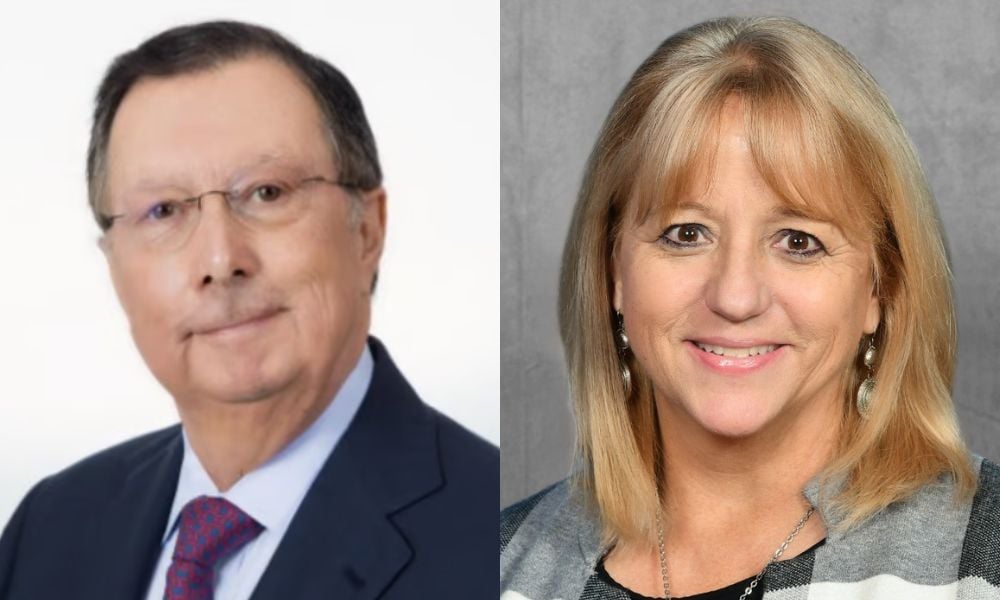 The collapse of Silicon Valley Bank poses a threat to employers across the United States who may face penalties for late payment of wages.
Diane Dooley, CHRO at World Insurance Associates LLC, is monitoring the situation as it impacts her employee population.
"We've engaged our payroll provider to audit our employees' direct deposit records, and have identified three employees who bank with the two most recently collapsed banks and are working with our employees on a plan forward," Dooley told HRD. "In addition, and in consideration of a cascading effect, we're consulting with our financial advisors to ensure our employees' 401(k) assets are protected as well."
On March 8, Silicon Valley Bank announced it desperately needed to raise more capital after suffering a $1.8 billion after-tax loss, CNBC reported.
Two days later, after so many customers withdrew their funds that the Santa Clara, CA-based firm was unable to meet the demand, the 16th largest bank in America was shuttered, becoming the second largest bank failure in U.S. history. As a result, the Federal Deposit Insurance Corporation (FDIC) took over the bank to ensure customers would have access to their money by March 13.
California employment lawyer discusses payroll obligations
During the frenzy, San Francisco-based law firm Littler sent a plea on behalf of employers to all governors, members of the U.S. House of Representatives and Senate, the Secretary of the U.S. Department of Labor and the chairman of the FDIC.
"We suggested a waiver on penalties for failing to meet payroll obligations as the employers were without notice or fault of the bank being taken over by the FDIC," says Michael Lotito, co-chair of the Workplace Policy Institute at Littler. An employment lawyer for more than 40 years, Lotito represents global companies on strategic issues impacting their workplaces, including the intersection of U.S. and international labor standards.
"We received on Sunday a thoughtful response from the appropriate state official in California, which gave some relief to employers, but left other obligations on the table," Lotito told HRD. "We haven't heard from other states, but we hope our letter is a wakeup call for all states to be prepared for an event such as this."
On March 12, regulators also took over New York-based Signature Bank, which experienced $10 billion in withdrawals following Silicon Valley Bank's turmoil, Yahoo! News reported.
What should HR leaders be doing?
"Employers, especially smaller employers who lack in-house counsel and robust HR departments, need to pro-actively consult with appropriate state officials and counsel to ensure the company fully understands their payroll obligations and risks for failing to comply with them," Lotito says. "Keep in mind, with the prevalence of remote work, a company located in one state may have obligations in several other states where workers are located."
California's Employment Development Department announced that it wouldn't seek penalties for failure to pay employment taxes on time due to the collapse of Silicon Valley Bank.
Furthermore, the California Labor and Workforce Development Agency told Littler that the state is taking several steps to minimize the exposure of companies who "act in good faith" to timely pay their employees, but are unable to due to circumstances outside their control, such as the collapse of Silicon Valley Bank.
One of those steps involves the Private Attorneys General Act (PAGA), which allows California employees to sue their employers on behalf of themselves, other employees and the state. California intends to investigate any PAGA claims related to missed payroll due to the collapse of Silicon Valley Bank for which the Labor and Workforce Development Agency receives notice. Any claims related to this issue will be resolved through the wage claim process rather than PAGA litigation, the agency told Littler. The other step involves penalties for missed payroll. California's position in pursuing any claims filed will be that the unanticipated failure of a bank shouldn't lead to the "imposition of willful or intentional violation penalties" under Labor Code 210.
"States can make clear that events such as this make any 'willful' violations inoperative, as California said in its letter to us," Lotito says. "Beyond that, states can waive other consequences as well. Extraordinary efforts have been made to save the depositors of the bank. States need to decide if employers are worthy of similar considerations."
What does the future hold for Silicon Valley Bank?
The Treasury, Federal Reserve and FDIC issued a joint statement that depositors would have access to all of their money by Monday.
"The U.S. banking system remains resilient and on a solid foundation, in large part due to reforms that were made after the financial crisis that ensured better safeguards for the banking industry. Those reforms combined with today's actions demonstrate our commitment to take the necessary steps to ensure that depositors' savings remain safe," the statement read.
Meanwhile, Silicon Valley Bank employees have been offered 45 days of employment at one and a half times their salary, Reuters reported. SVB Financial Group, parent company of Silicon Valley Bank, had a workforce of 8,528 at the end of last year, and staff were told to continue working remotely, except for essential workers and branch employees.