Meanwhile, client companies scramble to find pay - lay off staff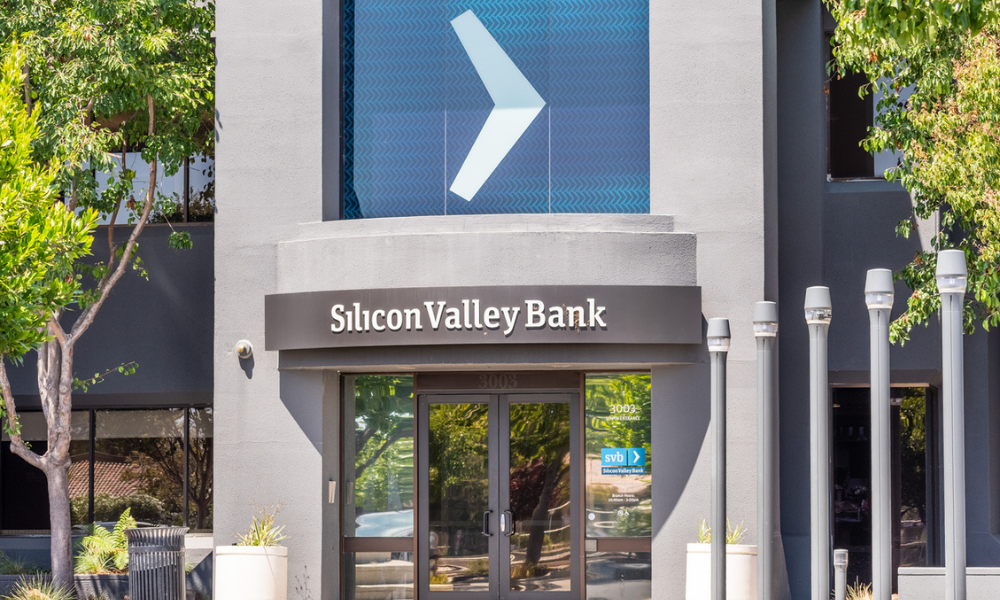 Employees of the collapsed lender Silicon Valley Bank (SVB) have been offered 45 days of employment at one and a half times their salary by the Federal Deposit Insurance Corporation (FDIC), according to an email seen by Reuters. The FDIC took control of the bank on Friday, March 10, and will provide workers with information about benefits over the weekend. Healthcare details will be provided by former parent company SVB Financial Group.
SVB Financial Group had a workforce of 8,528 at the end of last year, and staff were told to continue working remotely, except for essential workers and branch employees. The FDIC's email to staff, entitled "Employee Retention," stated that enrollment would be automatic for employees who choose to stay.
The failed lender's clients, however, are having to take emergency action. The vast majority of the bank's deposits are not federally insured (although breaking news indicates that the government may step in to protect them).

"We've had companies doing an RIF [reduction in force], saying 'You're not working here on Monday.' They might hire them back, but if it takes three to six months to get your deposits then they need to act now," Matt Cohen, founder of venture fund Ripple Ventures told the Financial Times.
And founders are scrambling to make sure that they are not personally liable for unpaid wages under California law. Fintech lender Brex has said that it will offer emergency bridging credit to affected companies – and it has already had $1Bn worth of applications.
What makes matters worse for come companies is that they may not have known that they were exposed to the SVB collapse. Payroll company Rippling emailed customers over the weekend with some bad news - "Your account was already debited for this payment into an SVB account. Those funds are currently under the control of the Federal Deposit Insurance Corporation."
In what is largest U.S. banking failure since the 2008 financial crisis, regulators have closed SVB and seized its deposits. This marks the second-largest banking failure in U.S. history. The collapse of the tech-focused institution came just days after it reported that it was facing financial difficulties, which triggered a run on the bank's deposits.
The regulatory actions were taken on Friday, resulting in the immediate closure of SVB. The seizure of deposits by regulators is an effort to protect depositors and ensure that customers are not left without access to their funds.
The failure of SVB has sent shockwaves through the financial industry, as it was once seen as a promising tech-focused institution. The bank's struggles have been attributed to a number of factors, including increasing competition in the sector and a decline in the value of some of its investments.
The closure of SVB is expected to have a significant impact on the local economy, as the bank was one of the largest employers in the region. The fallout from the bank's collapse is likely to be felt for months to come, as regulators work to clean up the mess left in the wake of the institution's failure.
In what may be good news for depositors, however, the Treasury Department announced it was treating the SVB collapse as a systemic risk, and said it would fully protect all depositors.
"Today we are taking decisive actions to protect the U.S. economy by strengthening public confidence in our banking system," said the joint statement from Fed Chair Jerome Powell, FDIC Chair Martin Gruenberg and Treasury Secretary Janet Yellen.