VP of HR at Traliant breaks down the rigid requirements of a new law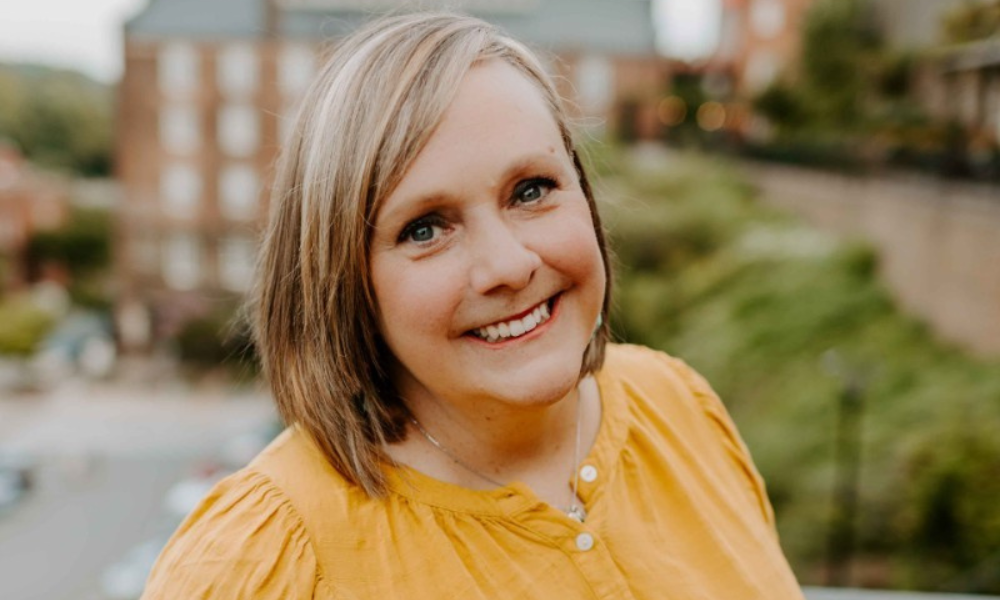 Chicago has recently strengthened its sexual harassment prevention training, updating its requirements for employers. More cities and states are expected to follow suit, as America cracks down on workplace safety in the wake of the #MeToo movement.
"People have to believe you'll take claims seriously," Maggie Smith, vice president of HR at Traliant, told HRD. Traliant is a compliance training provider headquartered in Manhattan Beach, CA.
"In the past, I've been surprised to learn people misunderstood the training and that managers felt they could handle these situations on their own without HR's help," Smith says. "Well, you do need HR's help. It's messy, we want to help you navigate this. It's not something a lot of managers have experience in, so you want to make HR your partner in these situations."
Read more: #MeToo's impact on sexual harassment in the workplace
Under the new rules, all employers in the city of Chicago must have a written policy on sexual harassment. The policy must include a statement that sexual harassment is illegal in Chicago, the definition of sexual harassment, examples of prohibited conduct that constitute sexual harassment and a statement that retaliation for reporting sexual harassment is illegal in Chicago.
The policy must also include a requirement that all employees participate in sexual harassment prevention training annually. While employees must participate in a minimum of one hour of training, anyone who supervises or manages employees shall participate in a minimum of two hours of training. Plus, Chicago has become the first in the nation to require all employees participate in one hour of bystander training annually.
Additionally, Chicago's policy must include details on how an individual can report an allegation of sexual harassment and legal services, including governmental, available to employees who may be victims of sexual harassment. The written policy must be available in the employee's primary language within the first calendar week of starting employment. Additionally, employers will be required to display a poster advising of the prohibition on sexual harassment where employees can see it.
Overall, Chicago's law is stricter than California's, which requires employers of only five or more employees to provide sexual harassment and abusive conduct training to its supervisory (two hours) and nonsupervisory (one hour) employees every two years.
The training must include practical examples of harassment, discrimination and retaliation, as well as information about preventing abusive conduct and harassment based on sexual orientation, gender identity and gender expression. Plus, employers must provide employees with a poster or fact sheet developed by the Department of Fair Employment and Housing regarding sexual harassment or equivalent information.
"Anti-harassment and anti-discrimination, if that's not a part of your culture and you approach this training as a check the box, it won't be as effective," Smith says. "You need to create opportunities to keep this discussion alive throughout the year, creating mechanisms where people can report what they've experienced or witnessed. You have to make people feel comfortable reporting their concerns."
Even in a hybrid world, Smith warns, sexual harassment still happens amongst managers, employees and colleagues. More than one-third (38%) of employees have experienced harassment through email, video conferencing, chat apps, or by phone, according to The 2021 State of Workplace Harassment. Although working from home has its benefits, it also diminishes open lines of communication between employers and employees. That reduces workers' abilities to report cyberbullying, harassment and discrimination.
In fact, 24% of employees surveyed believe harassment continues or worsens on remote channels. That's disconcerting considering that an estimated 36.2 million Americans will be working remotely by 2025, according to work marketplace Upwork.
"You have to give both the accused and the accuser the opportunity to tell their side of the story, digging in for specifics like when this occurred and how often," Smith says. "Were there any bystanders? Any documentation like chats or texts? I had a situation a couple years ago where the person who brought forth concern was urged to do so by colleagues, and she had a lot of texts supporting her claim."
Earlier this year, President Joe Biden signed the #MeToo bill into law. The legislation not only prohibits employers from requiring mandatory arbitration of claims involving allegations of sexual harassment or sexual assault going forward, but also nullifies any existing policies or agreements that require those claims to be arbitrated.
More than 60 million American workers have arbitration agreements tucked into their employment contracts, according to the Economic Policy Institute. Historically, businesses have favored the arbitration process, arguing that it's less expensive and much faster for resolving disputes rather than going through courtroom proceedings. However, because the facts of an arbitration case usually don't become public, the accused can often switch places of employment or even remain at a company without any recourse.
"Unfortunately, you'll never get rid of sexual harassment altogether," Smith say. "It's human nature, but hopefully, you'll see more people coming forward. There was a tendency in the past to keep silent because they didn't necessarily want to face the accused."