Union claims they were 'unlawfully retaliated against' for speaking out against working conditions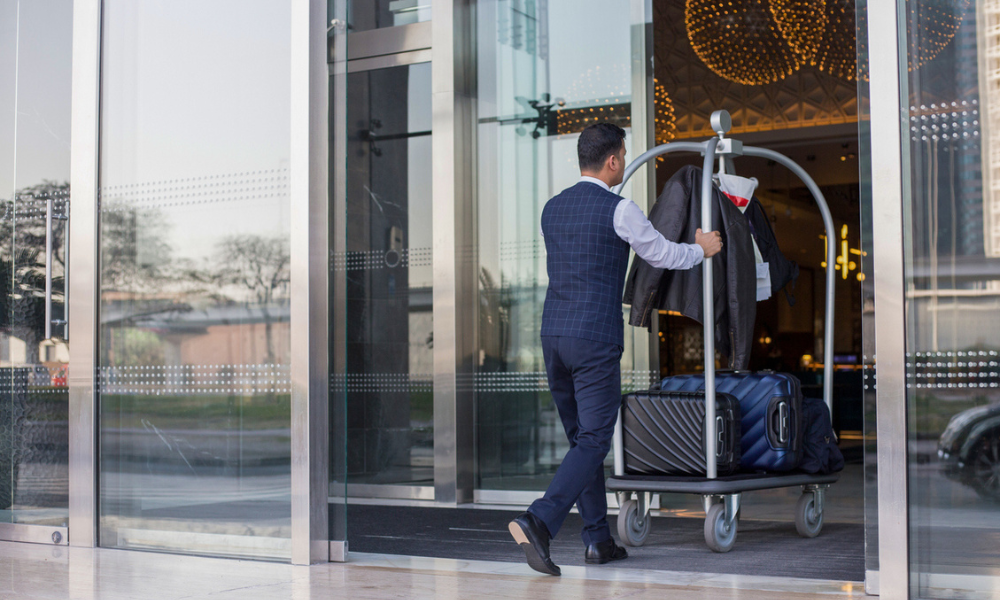 Former hotel workers have launched legal action alleging wrongful termination against a Los Angeles employer.
UNITE HERE Local 11 has filed a federal unfair labor practice charge alleging that former Thompson Hollywood hotel workers were unjustly fired after engaging in concerted protected labor activity at the hotel.
At least two former employees were terminated from their employment with the hotel's food and beverage operator, Ten Five Hospitality, in August 2022, according to the union.
They were "unlawfully retaliated against for speaking out about the terms and conditions of their employment, activity that is protected under federal labor law," said UNITE HERE Local 11.
All of the 2,700 workers at a US furniture company were fired at midnight two days before Thanksgiving, according to multiple reports. Also, employees at more than 100 Starbucks stores in the United States went on strike on Red Cup Day.
Earlier this year, another former employee who worked at the Thompson's Bar Terrace filed a complaint with the California Department of Fair Employment and Housing alleging he was forced to quit following racial discrimination and sexual harassment.
Management told the Hispanic worker and other Hispanic employees that they were not allowed to speak Spanish, according to the union, adding that a supervisor called him a homophobic slur and accused him of dating a coworker.
The Tommie and Thompson hotels also face lawsuits filed by contractors alleging millions in unpaid work and congressional scrutiny surrounding their EB-5 financing.
However, UCC foreclosure auctions for Thompson Hollywood as well as Tommie Hollywood has been scheduled for December 21. Depending on the results of the auction, Machine and Taconic may take over control of the entity that owns these properties.
"With UCC foreclosures, mezzanine lenders often bid on the property using the debt they hold on the development, meaning Machine Investment is likely to own the property, though others are not barred from submitting bids," according to The Real Deal.
In May 2022, an arbitrator ordered Hyatt – the former operator and current franchisor of the hotels – to comply with the "Memorandum of Agreement" with UNITE HERE Local 11 providing for card-check neutrality, meaning employees will not be permitted to vote on union representation in a secret ballot election monitored by the National Labor Relations Board (NLRB).
The arbitrator also ordered Hyatt to obtain from its successor operator and franchisee, Relevant/Relevant Hospitality LLC, a written assumption of the memorandum.
"The union's continuing position, which the arbitrator upheld, is that successor operators must abide by the terms of the Memorandum, including card-check neutrality," according to UNITE HERE Local 11.
Today, one of the fired workers, along with a former worker at the Thompson hotel, is traveling to the Missouri Local Government Employees Retirement (LAGERS) pension fund meeting to share their experiences of mistreatment, racial discrimination, sexual harassment and disrespect at the hotel.