Business immigration lawyer explains the trickle-down effect of Biden's proposal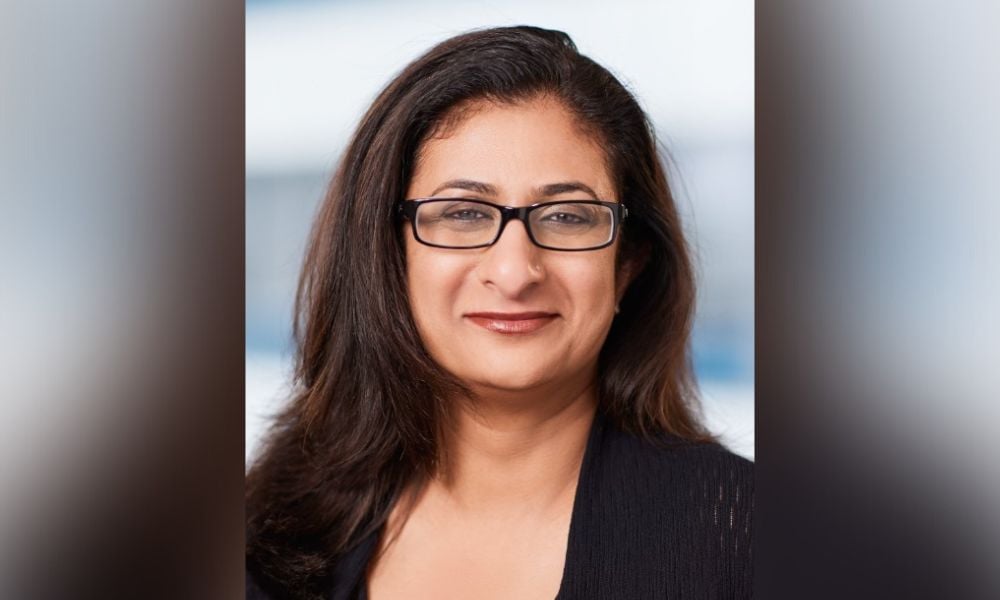 The Biden administration's recent proposal to increase fees for employment-based visas seems "very arbitrary," says business immigration lawyer Najia S. Khalid.
"I wish there was more to the methodology, and that we could get some clarity on these significant fee increases," Khalid, a partner at national law firm Wiggin and Dana LLP, told HRD.
U.S. Citizenship and Immigration Services' (USCIS) proposal will make it much more expensive for companies to hire foreign nationals, including through the commonly used H-1B visa, a powerful instrument for the technology industry.
Unlike most government agencies, USCIS relies on applicants' fees rather than taxpayers to stay operational. Although the agency must review its fee structure every two years, prices haven't changed since 2016.
However, the proposal is confusing because there's no transparency in how the calculations were made for each type of fee increase and what exactly the extra money will be going toward, Khalid argues.
Proposed fee increases
Under the proposed rule, employers will pay 70% more for employees on H-1B petitions, an increase from $460 to $780.
Meanwhile, the registration fee would jump from $10 to $215. This specific increase has raised the ire of immigration lawyers and business leaders because the registration process is electronic. In fact, USCIS says the electronic filing has "streamlined processing by reducing paperwork and data exchange," which makes one wonder why the extra $205 per application is necessary.
The H-1B visa is applied to a position where you need a bachelor's degree at minimum to perform that role. Many positions across various industries, from entry-level to manager to expert, are geared toward that visa. That's why there's massive sponsorship for it – more than 300,000 registrations were submitted for fiscal year 2022, according to USCIS.
However, only 65,000 H-1B visas can be issued per year, according to Congress. Plus, 20,000 advanced degree exemptions can be issued for individuals who have earned a U.S. master's degree or higher.
Under the proposed rule, employers will pay a staggering 201% more for employees on L-1 petitions, an increase from $460 to $1,385.
The L-1A visa is for intracompany transferees who work in managerial or executive positions in a company that is located outside the U.S. and the L-1B visa is for intracompany transferees who work in positions requiring specialized knowledge, according to U.S. Citizenship and Immigration Services. To achieve L-1A or L-1B visa status, a foreign employer must have some sort of affiliate, parent, subsidiary or branch relationship with a U.S. employer and an individual must have worked with the foreign employer for at least a year in the past three years before coming to the U.S.
The O-1 nonimmigrant visa is commonly used in Hollywood. It pertains to individuals who possess extraordinary ability in the sciences, arts, education, business, or athletics, or who have a demonstrated record of extraordinary achievement in the motion picture or television industry and have been recognized nationally or internationally for those achievements.
Under the proposed rule, employers will pay 129% more for employees on 0-1 petitions, an increase from $460 to $1,055.
In addition to other employment-based visa fee raises, USCIS proposes a new asylum program fee of $600 to be paid by employers sponsoring temporary workers or workers seeking permanent residence. Furthermore, the fee would apply each time an employer used Form I-129 for a petition, change of status or extension of stay.
Higher cost of doing business
With many employers announcing budget cuts and mass layoffs ahead of an anticipated recession, these potential fee increases will exacerbate HR leaders' struggles to attract top talent.
"The political and economic climate drives immigration processing timelines and it definitely impacts budget considerations, especially for smaller employers, but recession or not, the need is there for that certain skillset or talent," says Khalid, whose father was a sponsored engineer from Pakistan.
With 20 years of business immigration experience, Khalid understands the labor challenges that different industries face. One of her clients, a prominent veterinary organization with more than 500 hospitals, sources from outside the U.S. because domestic veterinary schools don't require the same internships, shadowing and on-the-job training to get a degree as schools outside the country require.
Whereas tech companies will be willing to shell out the extra dough necessary to obtain these specialized workers, educational institutions (many of whom are Khalid's clients) may be less likely to empty their coffers. "If budgets are based on department, you have an inconsistent hierarchy depending on each school and the type of funding it gets," Khalid says. "Whether it's foreign language teachers, high-level engineering instructors or science professors, depending on the budget constraints, certain departments won't be able to fill that skillset."
Khalid says that employers will have to carefully evaluate whether the investment in foreign talent is worth it because on top of these proposed fee increases, there are infrastructure costs, tax implications and legal fees. For the H-1B visa, the government mandates that workers can't be paid below the minimum wage for the position offered in that area. Those are on the rise, too: California, for example, has increased its minimum wage to $15.50 for all employers this year.
"When you're a startup, small company or school, it impacts your ability to find the talent you need in an already difficult environment," Khalid says. "You don't want to be spending more money on the visa than you would pay the worker, even if the position requires a certain skillset and is critical for the institution to function."
How are visa recipients chosen?
Another issue with the proposal is the "weird timing," Khalid says, as the USCIS is accepting public comments until March 6.
That comes awfully close to the random 14-day window in March in which the USCIS accepts registrations. Then, at the end of the month, there's a computerized lottery in which those eligible to submit their case are selected. Between April and June, Khalid says, the lottery winners can submit their petition.
The exact dates of the registration period haven't been announced yet, but there's plenty of due diligence and case work to be done beforehand.
"Typically, you want your lawyer to give you some certainty," Khalid says, "but in the immigration world, there are never any guarantees. The chaos is just a part of the immigration landscape in any country. There's a disconnect between who makes the regulations and those people who have to figure out how to do it. No one has the full macro- and micro-level understanding of the logistics and operations."