Cost of H-1B visa applications would go up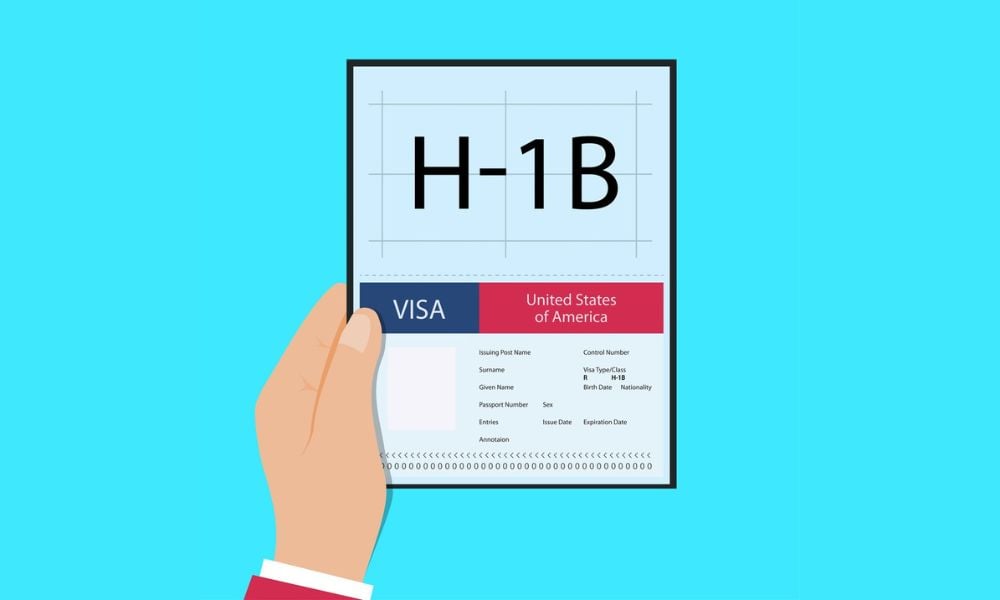 While HR leaders struggle to attract talent, especially in the technology industry, the Biden administration may be adding an extra hurdle to the recruitment process.
U.S. Citizenship and Immigration Services (USCIS) has proposed increasing fees for several employment-based visas. Although the agency must review its fee structure every two years, prices haven't changed since 2016.
"In addition to improving customer service operations and managing the incoming workload, USCIS must continue to fulfill our growing humanitarian mission, upholding fairness, integrity, and respect for all we serve," USCIS Director Ur M. Jaddou said in a press release. "This proposed rule allows USCIS to more fully recover operating costs for the first time in six years and will support the Administration's effort to rebuild the legal immigration system."
Scoop: The Biden administration will propose Tuesday to dramatically increase fees for many employment-based visas while keeping prices for people applying to become U.S. citizens relatively static.https://t.co/1yRS2LARX1

— Hamed Aleaziz (@Haleaziz) January 3, 2023
Under the Biden proposal, more of the agency's funding would fall in the laps of companies that employ foreign workers. Putting the burden of the largest fee increases on sponsors of temporary workers shows "the administration's mixed feelings about the value of temporary work visas," Julia Gelatt, a senior policy analyst at the Migration Policy Institute, told the Los Angeles Times.
The H-1B visa is the most common visa used for foreign workers in the U.S., especially in the tech industry. The main application fee associated with the program would jump from $460 to $780, for a total of $1,380 once the $600 asylum fee is included, according to the proposal. Meanwhile, the fee associated with registering for the H-1B program would also balloon from $10 to $215. This is on top of additional fees, such as a $500 fraud detection fee, that employers seeking H-1B visas usually have to cover, according to the LA Times.
The L-1A visa is for intracompany transferees who work in managerial or executive positions in a company that is located outside the U.S. and the L-1B visa is for intracompany transferees who work in positions requiring specialized knowledge, according to U.S. Citizenship and Immigration Services. To achieve L-1A or L-1B visa status, a foreign employer must have some sort of affiliate, parent, subsidiary or branch relationship with a U.S. employer and an individual must have worked with the foreign employer for at least a year in the past three years before coming to the U.S. Application fees for the L visa would increase from $460 to $1,385, totaling $1,985 with the asylum fee, according to the proposal.
For workers to gain permanent residence, employers must sponsor them for a green card. In order to achieve that, employers must go through the PERM process (Program Electronic Review Management), which is driven by the Department of Labor. The PERM process requires an employer to show that no qualified, willing or able U.S. workers are able to fill a position that the employer wants to hire the foreign worker for, according to Jesse Goldfarb, a labor and employment attorney at Minneapolis-based law firm Nilan Johnson Lewis.
"It's an arduous process that requires the employer to create a standard prototype job description they can use to sponsor an individual," Goldfarb told HRD. "Employers also must go through at least a one-month recruitment period where they make the job available to U.S. workers." Individuals seeking green cards would pay an application fee of $1,540, up from $1,225, and those wanting to apply to travel and work while they wait would pay $2,820, according to the proposal.
The proposed rule offers a 60-day window for members of the public to offer their comments for the agency to review.