Ex-server sued Wood Ranch USA for alleged discrimination, harassment, wrongful termination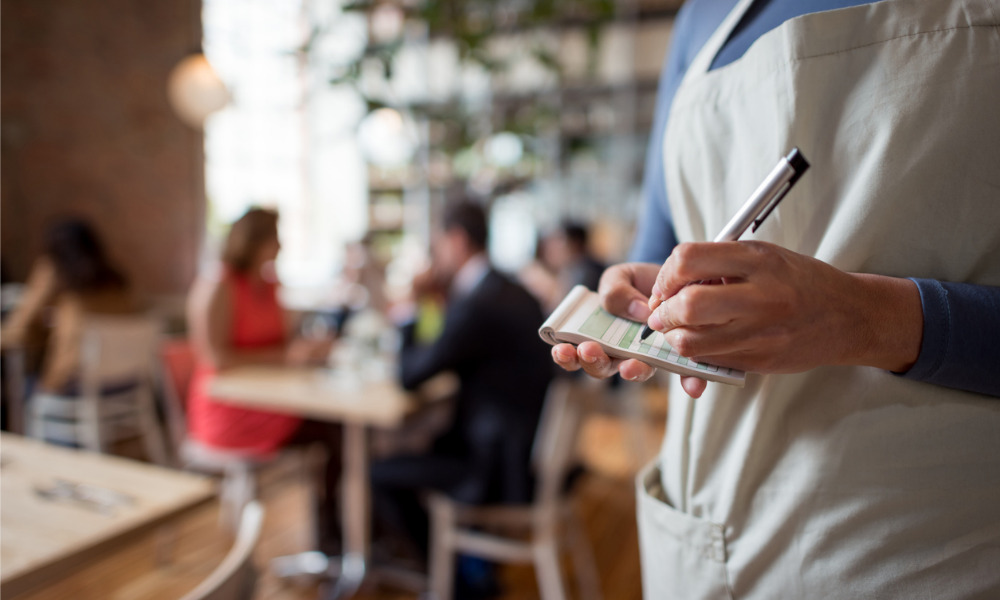 In Gallo v. Wood Ranch USA, Inc., Wood Ranch USA, Inc. hired the plaintiff as a server for its chain of restaurants in 2015. The company required her, as an employment condition, to sign an arbitration agreement – governing any employer-employee controversy, dispute, or claim – and to consent to the employee handbook's terms. She was let go in 2018.
Read more: Can a company waive its right to arbitration by waiting too long?
The plaintiff sued her former employer for compensatory and punitive damages. She made the following claims:
discrimination, harassment, failure to prevent discrimination and harassment, and retaliation in violation of the California Fair Employment and Housing Act;
retaliation under sections 1102.5 and 98.6 of California's Labor Code;
failure to engage in the interactive process;
wrongful termination in breach of public policy;
intentional infliction of emotional distress.
The ex-employer brought a motion to compel arbitration, which the trial court granted. The plaintiff filed a motion to vacate the trial court's decision. She argued that the company materially breached the arbitration agreement when it was late in paying its share of the initiation fees under sections 1281.97 and 1281.99.
The trial court granted the plaintiff's motion and vacated the earlier order compelling arbitration. The court found that the Federal Arbitration Act (FAA) did not preempt sections 1281.97 and 1281.99 and that the former employer lacked a viable excuse for its late payment. The company appealed.
Sections 1281.97 and 1281.99 of California's Code of Civil Procedure provide the procedures governing the date by which the party who drafted an arbitration agreement should pay the initial fees to arbitrate. These provisions did not prohibit or discourage arbitration, a court ruling recently noted.
The California Court of Appeal for the Second District ruled in the plaintiff's favor and agreed with the trial court's decision. The FAA did not preempt sections 1281.97 and 1281.99 because the procedures these sections provide promoted the statute's objectives.
First, the appellate court held that applying these provisions did not interfere with the FAA's goal to honor the parties' intent. The arbitration agreement in this case incorporated the California Arbitration Act, which would be used to conduct the arbitration and any pre-arbitration activities.
Second, with respect to the FAA's goal of preserving arbitration as a speedy, effective, and cost-efficient way to resolve disputes, the provisions prevented a situation where the parties would first insist on resolving a dispute through arbitration, then would later sabotage that procedure by refusing to pay the needed fees, the appellate court concluded.