CPO at Claro Enterprise Solutions discusses the compliance challenges of the past year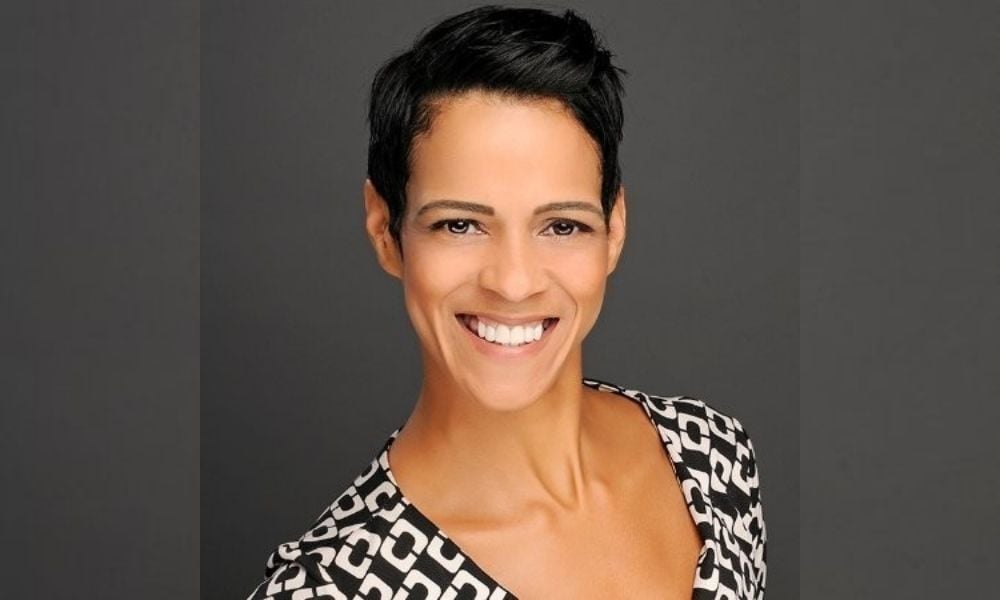 HR has faced plenty of challenges over the past two years, from the COVID-19 pandemic to the Great Resignation to trying to bring employees back to the office.
But the greatest challenge has been compliance, according to Loren Rosario Maldonado, chief people officer at Claro Enterprise Solutions, a technology service provider in Miramar, FL.
"These never-ending changes in labor laws have given HR whiplash," Maldonado told HRD.
The vaccine mandate saga has been a roller coaster for HR professionals. In September, President Joe Biden announced vaccination rules for federal workers, large employers and health care staff. The private employer mandate was most concerning, as it would have impacted more than 80 million workers. Biden's mandate required that workers at businesses with 100 or more employees be fully vaccinated against COVID-19 or submit to weekly coronavirus tests to confirm they don't have the virus. It also required unvaccinated workers to wear masks indoors at work.
In November, The New Orleans-based U.S. Court of Appeals for the Fifth Circuit said it was delaying the federal vaccine requirement because of potential "grave statutory and constitutional issues" raised by the plaintiffs: Republican attorneys general in Texas, South Carolina, Louisiana, Mississippi and Utah, along with some private companies. One month later, the U.S. Court of Appeals for the Sixth Circuit in Cincinnati lifted the Fifth Circuit's injunction, sending the case to the Supreme Court.
Meanwhile, companies were advised to proceed as though the mandate would be upheld. Because of the legal limbo, initial deadlines for compliance were pushed back. As of Jan. 10, 2022, unvaccinated employees at large companies were to wear masks at work, according to the Occupational Health and Safety Administration (OSHA). Testing requirements and potential fines for employers wouldn't kick in until Feb. 9.
And there were hefty price tags for noncompliance. Adjusted for inflation, The Occupational Safety and Health Act of 1970 determines a maximum penalty for repeated and willful violations of OSHA rules at $136,532, with a minimum penalty of $9,753. The legislation sets a maximum penalty of $13,653 for any single serious violation, and a further penalty of not more than $13,563 per day for a failure to abate the violation.
Read more: Failure to provide flexibility is driving the Great Resignation
It would've been even trickier for California companies, which are regulated by the state's own division of OSHA. For example, Cal/OSHA requires employers to provide medical examinations and training, as well as pay for personal protective equipment (PPE). However, OSHA's ETS indicated that employees would be responsible for covering the cost of weekly COVID-19 testing.
Three days after the ETS went into effect, the point became moot. The Supreme Court blocked Biden's vaccine mandate for private employers by a 6-3 vote. "OSHA has never before imposed such a mandate. Nor has Congress. Indeed, although Congress has enacted significant legislation addressing the COVID–19 pandemic, it has declined to enact any measure similar to what OSHA has promulgated here," the conservatives wrote in an unsigned opinion.
HR leaders like Maldonado had to adapt to the evolving guidelines and quickly pivot. "In the end, we just created Plan A, B and C depending on how the court ruled," Maldonado says. "It's been a major challenge, but because we're small and mighty, even in the midst of all this chaos, our team has remained innovative."
Of course, despite the Supreme Court's ruling, private employers can still require employees to be fully vaccinated. As of January, 35% of companies polled by Gartner Inc. said the court's ruling wouldn't derail their plans to require vaccinations. It's up to HR leaders to track and document employees' vaccination statuses, process and track exemptions and then take additional safety precautions for those who are exempt.
Although the dust has settled on the vaccine mandate issue (for now), there's another legal concern for HR leaders that has risen during the pandemic: remote work. Because most employees desire flexibility, companies are allowing them to remain working from home or return to the office for only a couple days a week. While most HR professionals recognize the benefits of remote work, the data suggests that tax and immigration compliance remain a great risk.
In 2021, 60% of HR professionals were confident they knew where most of their employees were located, according to Topia's 2022 "Adapt" study, which was released earlier this month. That number fell to 46% in 2022, revealing a major blind spot.
"The messiness of where work is happening creates huge risk from a tax and immigration perspective for companies," Steve Black, co-founder and chief strategy officer of Topia, told HRD. "In the U.S., if you have people working across state lines, you have to withhold payroll and file taxes appropriately, among other challenges. In Europe, if you have people working from their ski home in France to get away from the pandemic in Central London, all of a sudden, you've created tax risk for the company because of this hidden employment movement."
According to the survey, 40% of HR professionals discovered employees working from outside their home state or country. That's going to become an issue sooner rather than later if employees continue to fail to report all the days they work outside their home state or country. Nevertheless, 90% of HR professionals are confident that employees will self-report such days.
Maldonado is familiar with the challenge because Telvista's call center, which Maldonado's team works with, has a presence in 40 states. "It requires constant daily review of all the laws across all the states," Maldonado says. "It has compounded the work HR has to do just to remain compliant."