Not everyone's happy with legality of mandating the inclusion of female members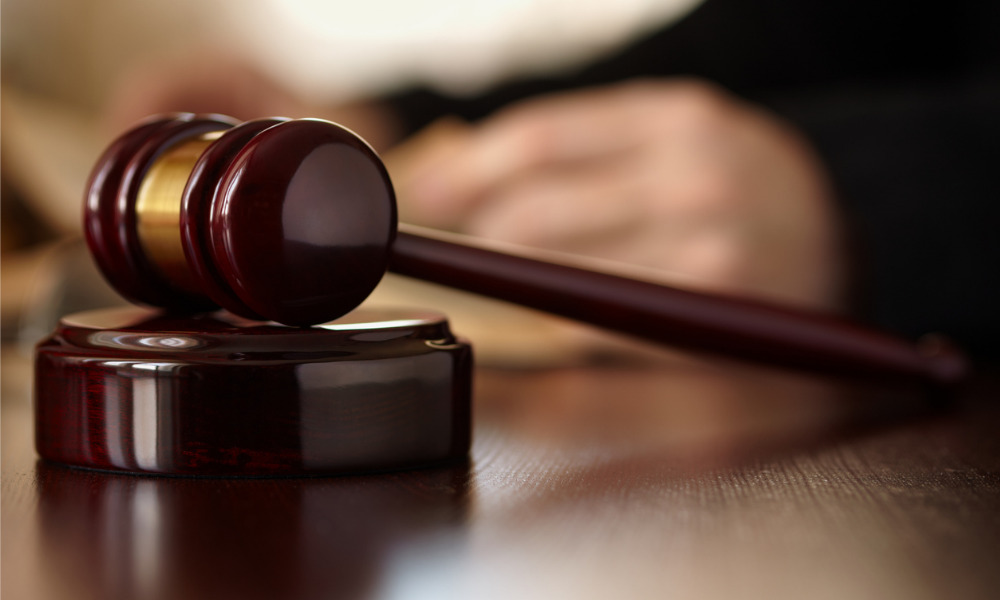 A California judge could overturn the law that mandates more women on corporate boards primarily occupied by men.
In 2018, Gov. Jerry Brown signed Senate Bill 826, directing all publicly held corporations in the state to increase female representation on their board of directors. The "Women on Boards" law required at least one board member who identifies as a woman by the end of 2019. In January, two women must represent boards with five directors and three women for those with six or more members.
The law was supposed to impose substantial fines to companies that fail to comply, starting with $100,000 for unreported board compositions to the California secretary of state's office. Companies that don't include the required number of female board members can be fined $100,000 for first violations and $300,000 for subsequent violations.
However, even with substantial fines, the law hasn't been enforced.
READ MORE: Disney names first woman chair
"It's required but there's no penalty, so it's essentially voluntary," said Betsy Boggart, a division chief representing the secretary of state, in the Los Angeles Superior Court.
That revelation came on the second day of trial in a lawsuit by Judicial Watch, a conservative legal group that claims it's illegal to use taxpayer funds to enforce a law that violates the equal protection clause of the California Constitution by mandating a gender-based quota. Judicial Watch filed the lawsuit in August 2019 to question the law's constitutional basis, The Business Journal reported.
Judge Maureen Duffy-Lewis will rule whether the law is constitutional.
During opening statements, plaintiff attorney Robert Patrick Sticht said, "They are creating a classification that either prefers or discriminates against one class or in preference of another." He added that California created a mandate without any relevant government interest.
Former Sen. Hannah-Beth Jackson, the author of the legislation, said that the law isn't discriminatory and that the plaintiffs should be embarrassed for alleging that it is so. "I find that to be incredibly ironic and hypocritical," Jackson said. "Any time you try to make a significant change to the status quo the powers that have been institutionalized to this kind of discrimination are likely to fight back."
Furthermore, she said that the law didn't impose a quota or a certain percentage of women. By adding women to the board, corporations can meet the requirements without undermining the rights of the male board members.
"The secretary of state has no plans to draft regulations or implement fines in furtherance of the act," said Deputy Attorney General Ashante Norton, who argues the law is constitutional, citing its significance in reversing a discriminating culture favorable to men. Contrary to the Judicial Watch's allegations, she said that no additional funding was spent to enforce the mandate and that it serves to improve companies' bottom lines and California's economy.
The impact of the law has already reached other states and countries. This year, lawmakers from Washington, Massachusetts, New Jersey, Hawaii and Illinois passed similar proposals, with the latter requiring publicly trading companies to submit a report of their board constitution. European countries such as France, Germany, Norway and Spain already require female representatives on boards.
According to the most recent report, out of the 650 applicable corporations in California, less than half have complied. Before the law went into effect, women held 17% of the seats on company boards in the state, based on the Russell 3000 Index of the largest companies in the U.S., according to the advocacy group 50/50 Women on Boards. As of September, the percentage of board seats held by women climbed to more than 30% in California, compared to 26% nationally.