High up on the corporate ladder, women occupy less than 10% of the highest-paid roles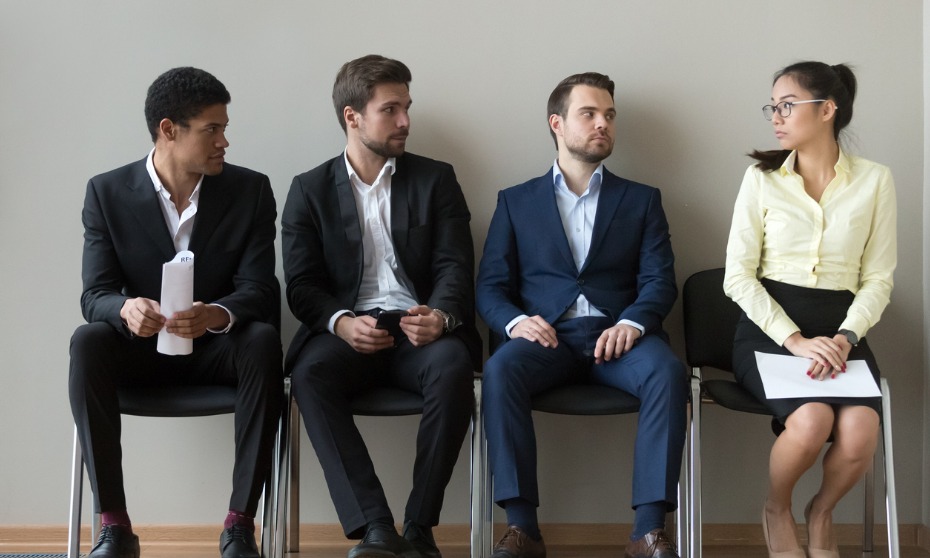 Only one in five board members at Canada's top 500 companies is a woman, according to the latest survey released by Randstad Canada.
Higher up on the corporate ladder, women occupy less than 10% of the country's highest-paid executive roles.
Despite the gap between female and male representation in the upper echelons, the majority of workers in Canada (71%) see the value of a gender-balanced leadership team in ensuring the success of any business enterprise.
But why this lack of female representation in the executive class? Almost two-thirds of working women point to gender discrimination as being the greatest roadblock, the study revealed.
READ MORE: Unconscious bias greatest threat to diversity
"If we look at gender discrimination," said Carolyn Levy, president of Randstad Technologies and a champion of diversity and inclusion, "41% of men feel it plays a role, but that is up considerably to 62% of women feeling that way."
With family care and other domestic duties often falling on the shoulders of women, all of the respondents say the arrangement is a hindrance to women ascending to leadership roles.
50% of women believe putting family ahead of career prevents them from becoming leaders
26% of women claim they have taken very few risks in order to progress in their career
Women are also becoming vocal about the role men play in running the household and looking after personal matters such as childcare. For instance, women believe that having men take on parental duties will help rebalance gender roles at home (62%) and enable women to grow in their professional life (46%).
To shatter the unconscious bias that assumes women should be the sole caregiver, Levy advises organizations to create a safe and inclusive workplace where men feel comfortable helping with parental duties.