California employers can require employees to sign arbitration agreements after 9th Circuit ruling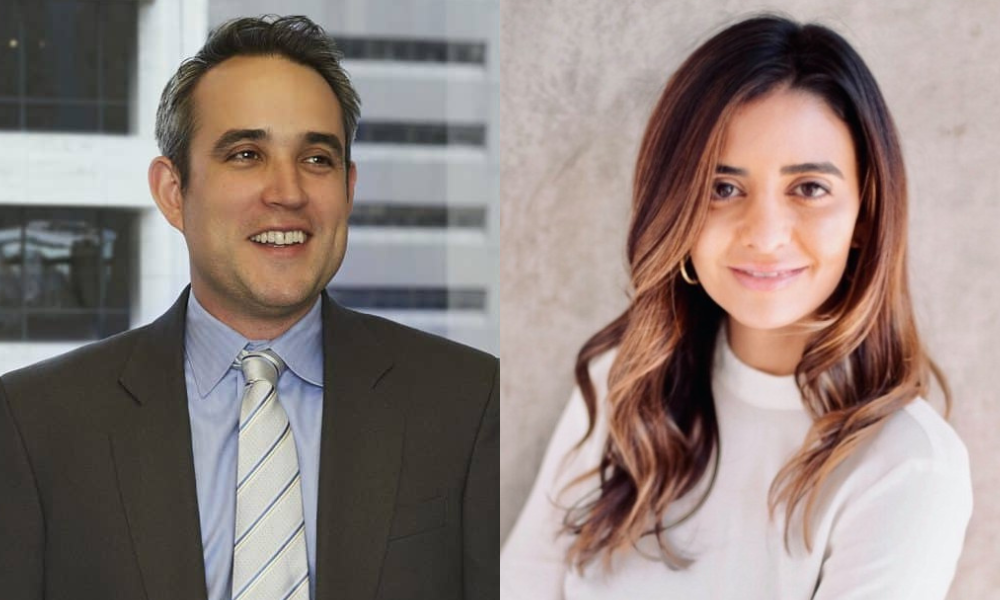 HR leaders can once again require new hires to sign arbitration agreements as a condition of employment after a federal appeals court blocked a California law.
"This ruling is considered a big win for California employers," Sarah Sepasi, managing attorney at Los Angeles-based law firm Sepasi Legal, P.C., told HRD.
"The Ninth Circuit's ruling means that it's still lawful for most employers in California to continue requiring employees to sign arbitration agreements. Certain considerations may limit this depending on the type of employer and industry, so it's always recommended to consult with competent employment counsel to ensure your arbitration agreement is up to date."
AB 51 creates an 'oddity' for California employers
A three-judge panel of the U.S. Court of Appeals for the Ninth Circuit has ruled that the Federal Arbitration Act (FAA) preempts Assembly Bill 51, signed by California Governor Gavin Newsom in 2019, which prohibits employers from requiring job applicants or employees to sign arbitration agreements.
"As the Ninth Circuit panel observed, AB 51 is the latest attempt by the California legislature to attack arbitration of employment disputes," Rafael Nendel-Flores, a California-based labor and employment lawyer at international law firm Clark Hill, told HRD.
"In an effort to avoid FAA preemption, AB 51 attacked the formation of arbitration agreements rather than their ultimate enforceability. Specifically, AB 51 provided that a resulting arbitration agreement would still be enforceable even if its formation violated AB 51. As a result, an employer could be subject to criminal and civil liability for requiring arbitration as a condition of employment even though the agreement was ultimately enforceable."
That creates an "oddity," according to the 9th Circuit panel majority in its summary.
"AB 51's penalty-based scheme to inhibit arbitration agreements before they are formed violates the "equal-treatment principle" inherent in the FAA and is the type of device or formula evincing hostility towards arbitration that the FAA was enacted to overcome. Because the FAA's purpose is to further Congress's policy of encouraging arbitration, and AB 51 stands as an obstacle to that purpose, AB 51 was therefore preempted," the panel majority said.
Arbitration is beneficial for business
More than 60 million American workers have arbitration agreements tucked into their employment contracts, according to the Economic Policy Institute.
Historically, businesses have favored the arbitration process, arguing that it's less expensive and much faster for resolving disputes rather than going through courtroom proceedings. However, there's a lack of transparency by going through arbitration, and employees forced into the situation don't receive their day in court.
"Employers who either have or want to implement an arbitration program should stay the course," Pablo Orozco, a labor and employment attorney at Minneapolis-based law firm Nilan Johnson Lewis, told HRD.
"Along with similar rulings from the First and Fourth Circuits, this latest decision reiterates that the Supreme Court and federal jurisprudence generally will vigorously defend the validity and scope of the FAA. State legislatures considering or recently passing similar laws should take particular note, realizing that they have limited room to work around the clear mandates of the FAA."
In a dissenting opinion, Judge Carlos Lucero argued that even though AB 51 ensures that arbitration agreements are entered on fair terms, it doesn't step out of bounds and invalidate those that aren't.
"My colleagues' misinterpretation leaves state legislatures powerless to ensure that arbitration clauses in these employment agreements are freely and openly negotiated," Lucero wrote. "Moreover, courts are potentially left with an increasingly diminished role, or no role at all, in
employer-employee disputes. This would effectively freeze the evolution of precedent for employment principles and law and give employers unmitigated power to mandate the arbitration of all employer-employee disputes as a condition of employment."
Future of arbitration agreements in California and beyond
The California Attorney General's Office has said it's "reviewing the decision and assessing next steps," which could include asking the full 9th Circuit or the U.S. Supreme Court to review the ruling.
"Though the legality of AB 51 hasn't been conclusively determined and California can still seek additional appellate relief, this ruling should give employers some peace of mind," Orozco says. "However, employers should continue to carefully ensure their arbitration agreements aren't overly one-sided or else run the risk that they will be found unconscionable or otherwise unenforceable."
"In other words," Orozco adds, "this ruling is great news for employers everywhere, but it doesn't relieve them of their duty to be thoughtful, deliberate and nuanced when drafting and rolling out their agreements."
Employers across the United States are already barred from forcing sexual harassment claims into arbitration after President Joe Biden signed H.R. 4445 into law last year. Commonly referred to as the #MeToo bill, the legislation not only prohibits employers from requiring mandatory arbitration of claims involving allegations of sexual harassment or sexual assault going forward, but also nullifies any existing policies or agreements that require those claims to be arbitrated.
As a result, Sepasi says that she had to remove any language pertaining to sexual harassment or sexual assault from arbitration agreements that she had written for clients. "The use of NDAs is a lot more discouraged now," Sepasi told HRD. "They're also becoming more obsolete with respect to protecting non-competes." (This year, the Federal Trade Commission has proposed banning non-compete clauses.)