HR veteran promotes the benefits of an HSA and lifestyle spending account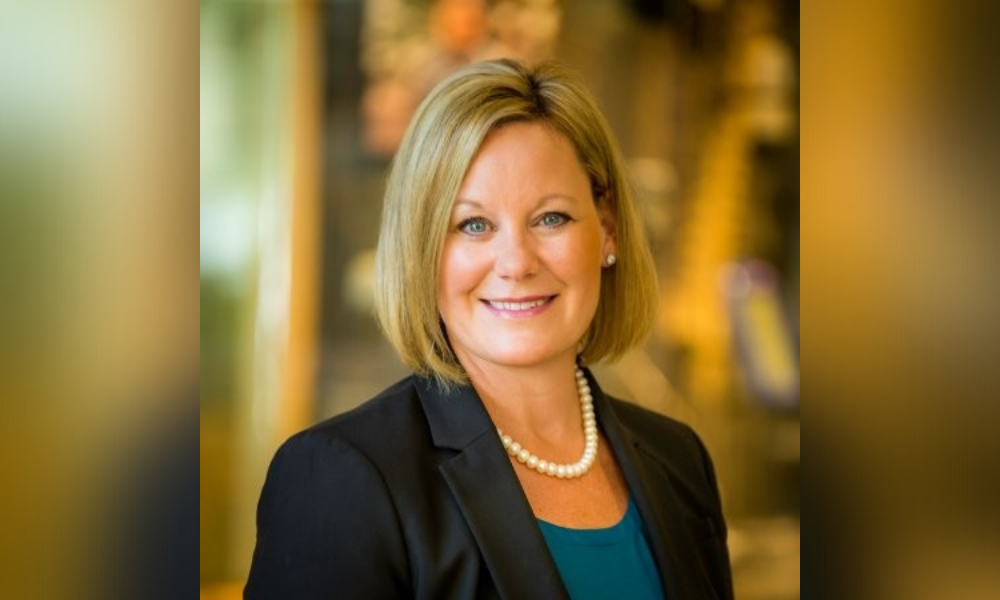 Open enrollment can be a frustrating experience for employees.
First of all, it's high stakes. You're choosing your health insurance plan – and all the benefits and perks that go along with it – for the next year. Naturally, stress will arise as you decipher complex terms and consider the usually increased costs (specifically, how much more money will come out of your paycheck). Depending on the ease of the platform that your company relies upon, figuring out the selection process may become a burden. After all, these discussions aren't top of mind – you're probably thinking about your coverage only once a year.
Ultimately, open enrollment is a "necessary evil," according to Melanie Tinto, CHRO at Portland, ME-based WEX, a global commerce company that administers benefit plans. "Some people spend less time picking their benefits than they do choosing what to watch on Netflix," Tinto told HRD.
Read more: This is employers' top priority heading into open enrollment
It's up to HR leaders to guide employees through the open enrollment process, educating them on all of their options. Communication during this period is key, but even more important is spreading the word through various channels: a navigation website, in-person or virtual health fair, infographics, blog posts, webinars, Zoom calls, social media, even fliers mailed to each employee's home, whatever it takes to give your people the information they need.
"As we approach open enrollment season, it's critical that employers think about a premium benefit experience, which will increase employee satisfaction, decrease stress and strengthen their ties to what they've actually purchased," says Tinto, an HR veteran who has worked at Walmart, Bank of America, CIGNA and Hewlett-Packard. "It could be a rich, powerful, amazing experience, but it has to be in terms they understand, especially explaining the value to them and their family."
Benefits and perks are more valuable than ever during the Great Resignation, in which companies across the United States are experiencing historic turnover. Roughly 81 million Americans have fled their employers since the beginning of 2021, according to the U.S. Bureau of Labor Statistics. Prompted by the COVID-19 pandemic to re-evaluate their priorities in life, employees have been heading for greener pastures, demanding higher salaries, better working conditions, improved work-life balance and more opportunities to advance their career. With the scales tipped in favor of labor, most employers are having to bend over backward to fulfill their workers' desires.
"For some it's been really challenging, but for others it's an opportunity to reflect and be a competitor in the marketplace," Tinto says, adding that benefits play a major role in terms of recruitment and retention. In addition to the standard package of health care, vision, dental and a 401(k) plan, employees are demanding non-traditional benefits, such as mental health resources, financial wellness services, fitness perks, flexible work arrangements and more.
"If you fail to offer these, you're not going to keep pace with the competition," Tinto says. "Employers need to figure out what's going to fit their culture best and meet the needs of their employees. You have to think about compensation packages holistically, focusing on how you're going to provide quality of life to your employees."
Read more: How employers can help ease employees' student loan debt
There are two benefits that Tinto recommends offering to your employees in 2023: a lifestyle spending account (LSA) and a health savings account (HSA).
The former is an employer-funded, post-tax spending account with eligible expenses and plan details customized by the employer. Typically, an LSA promotes employee well-being, both physically and mentally, and can be used for massages, acupuncture, exercise classes, mental health app subscriptions, even student loan reimbursement.
The latter is a tax-advantaged medical savings account for participants in a qualifying high-deductible health plan. With an HSA, employees can pay for health care expenses, save for the future and/or invest. "People often think this is a savings account meant for employees who are very wealthy, but it's an opportunity to pay for an emergency, as well," Tinto says.
Not enough employees are taking advantage, Tinto argues. Perhaps that's because of the steep learning curve that comes with HSAs. For example, in WEX's focus groups, the company found that consumer satisfaction with consumer-driven health plans (with an HSA attached) is lower
than consumers' satisfaction with traditional plans (with lower deductibles and no HSA), but only for the first three years. After that period, as the savings begin to stack up, the sentiment toward HSAs becomes much more favorable.
"HSAs are often overlooked because they're not something that have been described in a way that employees realize is a powerful vehicle for them," Tinto says. "Once they see all the benefits of having an HSA, there's a huge lift in employee satisfaction."