'HR leaders have to march forward…and show they have a perspective on this'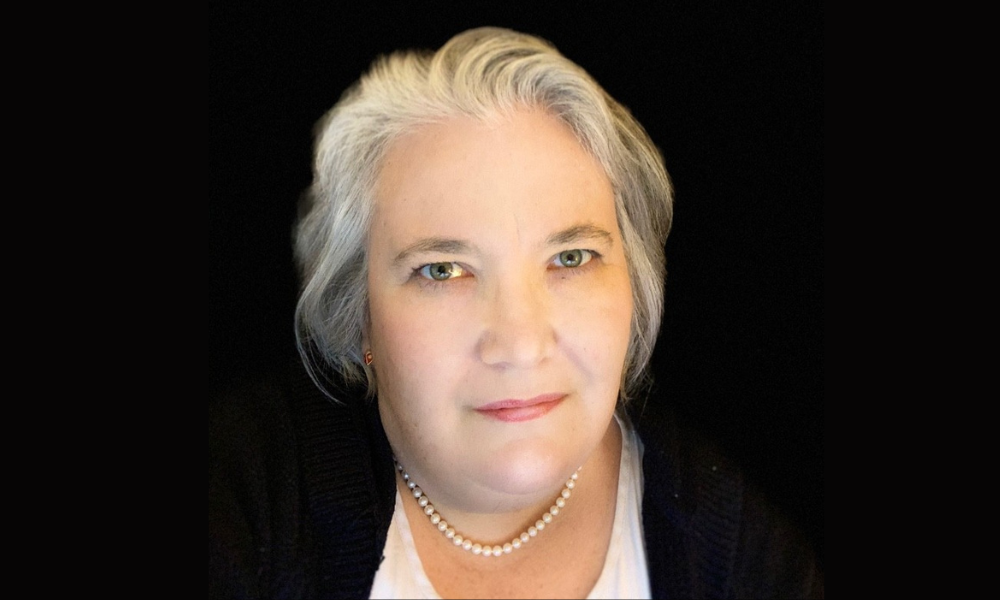 As companies navigate a post-COVID world, they're still figuring out how exactly to make hybrid work, well, work.
It was initially pitched as a middle ground for employers who want their offices filled and employees who've grown fond of working from home. But the challenge has been making a schedule that suits all interests.
For companies that allow employees to pick which days they come into the office, there's often the issue of not everyone being on the same page. Some workers come in and the colleagues they're supposed to collaborate and engage with are at home, resulting in a Zoom-heavy day that could've easily been performed from the comfort of their couch. Then, to prevent that, companies end up mandating which days employees will come to the office, which infringes upon the flexibility that employees overwhelmingly demand.
"Most hybrid solutions currently in place actually increase the level of distrust and dissatisfaction amongst the workforce," Allyn Bailey, executive director of hiring success for SmartRecruiters, told HRD. Before joining the San Francisco-based HR tech firm, Bailey spent more than a decade at California tech heavyweight Intel as an HR and recruiting executive.
Read more: How to design a hybrid workspace
"Employees for the most part are pretty capable of making decisions about where, how and when to work and when to collaborate," Bailey says. "They don't necessarily need the business telling them or forcing that interaction to happen. The issue for HR leaders is how do we help companies think differently, trying to understand what the real problem we're trying to solve is and then coming up with unique solutions to do that. It's clear that one size doesn't fit everybody."
Considered a "talent futurist," Bailey understands the pressure of having to develop a new infrastructure for how to get work done. However, too many HR teams are acting as if the last two years were an anomaly, reverting to the last policies they wrote and attempting to evolve from there. You can't just turn back the clock, though. The pandemic has changed work forever – there's no going back.
"HR teams need to take a deep breath," Bailey says, "and ask three questions: What does the real world look like today for people? What does the business need? How do I think about forward-looking strategies rather than trying to retrofit what I thought worked before?"
The tug of war between bosses and workers over returning to the office was the talk of the floor at SHRM22 in June. Although many HR professionals firmly believe remote workers have just as much hustle as employees who are in the office, the issue is that HR is caught between facilitating leadership's orders and fulfilling employees' needs and desires. There's understandable angst and fear amongst HR pros who feel their job is measured in how well they meet the expectations of leadership rather than how well do they inform and guide leadership on where to go based on their expertise.
"It's not easy," Bailey says. "I'll freely admit there's a reason I sit on the consulting side now. I've worked with execs and leaders with strong personalities and a specific point of view, and it's challenging to walk forward with a different message than what they want to hear. But just because it's hard doesn't mean we should stop doing it. This is a moment in time when HR leaders have to march forward with their business leaders and show they have a perspective on this."
Read more: 'Hybrid work has been a lot worse for morale'
At the end of the day, if the C-suite won't listen to HR's suggestions, companies may end up losing top talent. After all, roughly 77 million Americans have quit their jobs since the Great Resignation picked up steam in 2021, according to the U.S. Bureau of Labor Statistics. Prompted by the pandemic to re-evaluate their priorities in life, employees have been leaving their positions for greener pastures, demanding higher salaries, better working conditions, improved work-life balance and more opportunities to advance their career.
As a result, the scales have tipped in favor of labor, with most employers having to bend over backward to attract and retain talent. To combat the nationwide staffing shortage and compete for candidates, employers have had to increase their compensation and benefits packages beyond the traditional health care, dental, vision and 401(k) offers. That includes offering unprecedented flexibility in how, where and when work gets done.
"One way or another, employees are going to win," Bailey says. "Employers will have to figure out how to get the best out of everybody in a new way."