It's about motivation, not patronization and VP says it's vital to build trust in leadership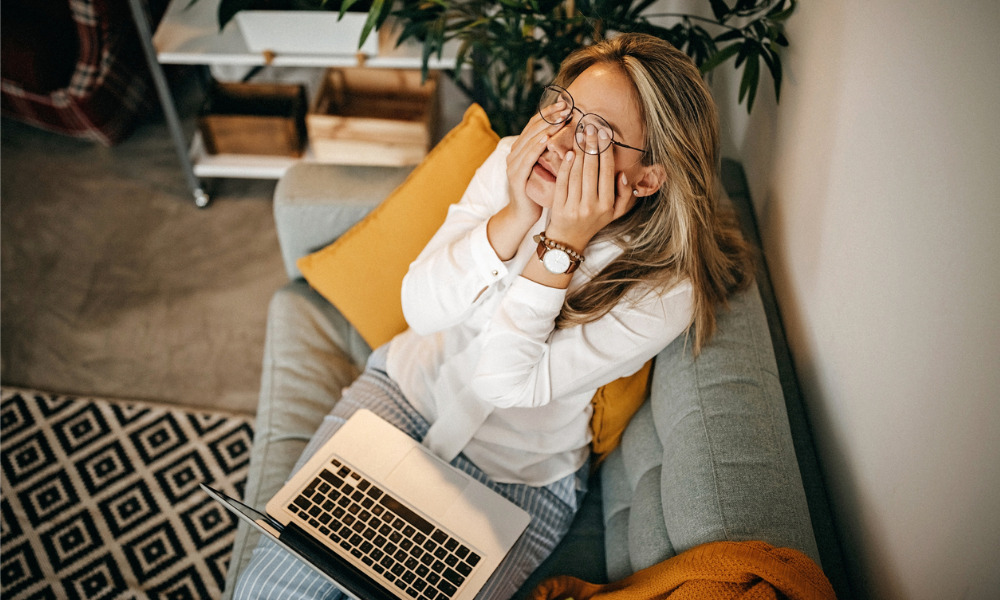 The past two years of remote working have made it clear to leaders that employee productivity issues are much more complex than they previously thought. HR leaders have been much more aware of what affects engagement, but now business leaders have been forced to raise their own levels of awareness.
For instance, if your remote employees are unproductive or less motivated than before, leaders have learned it's not so easy as to brand them lazy or ill-disciplined. In turn, the solution is not as simple as ramping up micromanagement of the employee through tech or excessive check-ins or requesting their return to the office to monitor their performance.
An unmotivated workforce in 2021 can be due to several factors like COVID-related burnout, fatigue over a lack of change, a lack of trust in leaders, as well as personal problems at home. A global study by Gallup found that employee engagement levels have decreased in the past two years and stood at just 20% in 2020. This followed a steady rise over the past decade.
When asked how they felt about their present life situation, a mere 32% of employees said they were thriving. This means almost two in three employees have been struggling in some way, and were more likely to report daily worry, stress, depression, sadness, or anger. The thriving employees, on the other hand, shared more hope about their current and future lives, and higher energy and interest levels.
Employee disengagement levels 2021
80% of employees are disengaged at work
68% of employees are struggling daily
Low engagement costs global economy US$8.1 trillion
Source: Gallup
Why employee engagement is a business issue
Gallup's ongoing study on employee engagement levels also found that issues like poor morale or motivation is more than just a people problem – it's a business concern, especially during a pandemic. They found that the importance of employee engagement to business outcomes increases during times of crisis. Employers who have increased their percentage of engaged employees to 70% or higher have seen their workplaces completely transform, followed by improvements in growth and profits.
What's worse, Gallup estimated that high disengagement levels cost the global economy US$8.1 trillion. If 80% of an organisation's employees are not engaged at work, the organisation's resilience during a crisis will be at high risk, and leaders won't be able to consistently reach their goals. They concluded that "there is no way for a leader to be effective when their people aren't paying attention to them".
HRD broke down several strategies for leaders to tackle disengagement and motivate jaded employees – in a productive and decidedly un-cheesy way.
Build trust
One strategy involves building trust across the organisation, even as team members and leaders work in distanced hybrid settings or remotely. When employees can sense that they're mistrusted, they may feel boxed in and unmotivated to produce their best work. That scenario can drastically change if employees are given a degree of autonomy and control, enabling a sense of empowerment that can translate into how they show up at work daily.
A study published in the Journal of Applied Psychology, for one, found that when employers trust their people to do the right thing, workers are also more likely to become creative, productive, and inspired to do their job.
An HR head we spoke to added that developing trust across the organisation can be even more effective than introducing fancy perks. "[Staff] need to feel a lot of trust with their team," said Amy Hsuan, vice president of people and strategy at Mixpanel. "A lot of HR leaders put a lot of emphasis into like perks and benefits. What employees are really motivated by is by working with teams that they really trust and respect, and having a feeling like they are being held accountable to those people."
Read more: Want to empower your workers? Stop micromanaging them!
Give meaningful praise and recognition
Another strategy is to embed genuine recognition into the company culture, so that all employees, be it managers or teammates, feel compelled to recognise everyone's hard work and efforts in small or public ways. Doing so regularly can result in a more motivated workforce.
O.C. Tanner Institute's annual global culture report found that companies that successfully integrate and embed recognition into their cultures were:
4 times more likely to have highly engaged employees
2 times more likely to have increased revenue over the past year
73% less likely to have layoffs over the past year
44% less likely to have employees suffering from burnout
"[Another] thing that really drives employee engagement and morale is a sense that their work is highly valued by their manager," Hsuan said. "Recognition programs for employees can become very motivating not because they represent some kind of reward but because they recognise that their efforts are valuable to an organisation."
Read more: Feeling deflated? Why leaders need recognition too
Create a sense of belonging
Additionally, leaders should endeavour to create a sense of belonging with employees. Especially as everyone works in a distanced or isolating virtual environment. Hsuan shared that having a sense of belonging is something that "really matters to everyone" at work. It can help connect employees and allow them to feel like they're part of a community – and far from alone in an extended crisis.
Enabling that sense of connection and belonging is critical to sustain engagement across an organisation. "What we found is during remote working, employees who didn't have a chance to really get to know their team members or get to really bond with them, usually don't ramp up as quickly," Hsuan said. "They don't feel as comfortable reaching out virtually to people they haven't met before, to ask questions, and so I think there are some critical moments that you can define to bring more consistency to that."
Some ways for HR to overcome that disconnect is to have virtually onboarded recruits have an in-person onboarding experience once offices reopen and it's safe to return. Another solution is to have annual team building retreat-like events in one location, so that employees who moved far away from the office during the pandemic can meet and bond with their teammates.
Read more: How to manage disengaged remote workers
Provide regular breaks
Finally, leaders should find ways to support employees' well-being and help prevent burnout. Mass burnout was discussed back in 2020, but a study by Indeed found that the situation has only gotten worse this year. Most employees (67%) believe that burnout has worsened during the pandemic. Over half (52%) of employees said they're experiencing burnout in 2021, up from the 43% who said the same in Indeed's pre-COVID survey.
Those who worked remotely were also more likely to say burnout has worsened over the course of the pandemic (38%) compared with those working on-site (28%). This could be due to excess overtime hours (31%) as well as a growing inability to unplug from work (61%). Remote workers pinned their burnout to:
Pressure from management to work more hours (38%)
Pressure from managers and customers or clients (21%)
Unsurprisingly, one in three staffers (36%) desired more paid time off, saying that it can really help reduce burnout. "Like what we found during the pandemic, and it's still very true now, you have to give employees enough rest time and downtime," Hsuan said. "During the pandemic, we saw that a lot of people's lives became very blurred. People were working more productively but also with fewer distractions or breaks – you have to get your employees offline so they can rest and recharge."
If employees fail to take paid time off and take a break, despite encouragement from leaders, what HR can do is gently nudge them by giving everybody a company holiday every other month. "That really has an energising effect on the company because they know that the company cares about them," Hsuan said. "[That] fundamentally we're willing to create more days off in some ways at the expense of the productivity, to make sure people come back recharged and excited about work."