As companies prepare for recession, performance management is crucial and may need reevaluation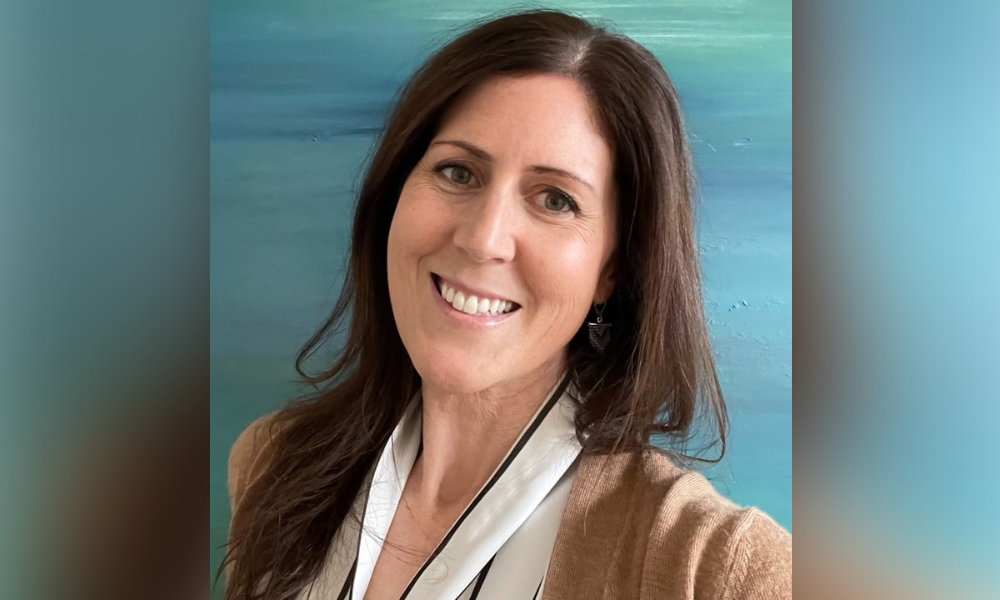 Most economists agree that a recession will be declared this year, and many of the largest employers in the United States have already prepared.
That's why we've seen mass layoffs and hiring freezes over the past six months, especially in California. "A hiring slowdown is inevitable because the market was moving so rapidly that it simply wasn't sustainable at that pace," says Megan Smith, vice president and head of HR for North America at SAP, a global technology giant based in Germany.
"Some companies are using this as an opportunity to re-establish strategy," Smith told HRD. "Some of that is certainly scaling back. But while you're seeing announcements of layoffs, it doesn't mean companies don't still want highly skilled talent in the right roles. Instead, it might mean your workforce needs to shift in terms of the types of skills and roles it needs."
However, the U.S. remains flat in overall skills proficiency, ranking 29th out of more than 100 countries in the 2022 Global Skills Report by Mountain View, CA-based Coursera, a global online learning platform. Although proficiency in business skills did rise in the U.S., there remains significant room for improvement. In particular, communication skills plummeted to 27% compared to 60% in 2021.
While America doesn't rank high in math, technology or data skills, this is reflective of a larger global trend, according to Leah Belsky, chief enterprise officer at Coursera. "The data shows that developed countries have a higher level of proficiency in human/business skills compared to developing countries that were more focused on digital skills through courses like supply chain systems and mobile architecture," Belsky told HRD.
As we've learned during the COVID-19 pandemic, a blend of digital and human skills is needed for jobs of the future. To build an equitable workforce that can navigate and handle a post-pandemic world, companies must increase their investment in their employees' learning and development. Additionally, HR leaders need to re-evaluate their performance management systems, as the workplace has evolved over the past few years.
Historically, Smith says, organizations have tried to come up with ways of defining where an employee is at in their career. "But labels are inherently challenging for people – we don't like to be labeled," Smith says. "Yet, organizations have to understand where somebody is at in their continuum in terms of contributions, growth and learning, skills and ability and velocity of their career momentum: the speed in which they should remain focused on their current role versus preparing for their next role."
"At SAP, we've focused a lot on continuous performance conversations," Smith adds. "It's not a once-a-year conversation where you give someone a label that defines their contributions. So, the challenge for HR leaders is determining exactly how you set up a system to build in the necessary framework, so you understand where each employee is at in their career trajectory without this sense of being narrowly confined to a label or definition."
Don't cut DEI from your budget
By taking a skills-first approach to hiring and looking beyond the four-year degree, organizations can unlock new sources of talent while building a more diverse and inclusive workforce. People with disabilities and the formerly incarcerated are just a couple examples of untapped talent pools that companies are now including in their recruiting strategy.
Despite budgets being cut ahead of an anticipated recession, Smith strongly advises against reducing diversity, equity and inclusion (DEI) efforts.
"That would be a huge mistake," Smith says. "If you're restructuring, any budget could be cut, including DEI. But it wouldn't necessarily be completely removed because we, as a society, culturally haven't decided that it's no longer an important topic. Pay equity and other DEI topics are still relevant. To access the talent they need, employers must have an organization that supports DEI, especially as it's been so well demonstrated and proven that business success is connected to diversity across your workforce."
"Because of layoffs and the tough economy," Smith continues, "organizations will need to continue to focus on a people-first culture, so those they do have still employed can continue to be engaged. While organizations may look to downsize, they'll still need to focus on a robust benefits portfolio, employee value proposition and foundational messaging about their people-first culture."