'We know diversity is about getting the best talent and we want the best talent'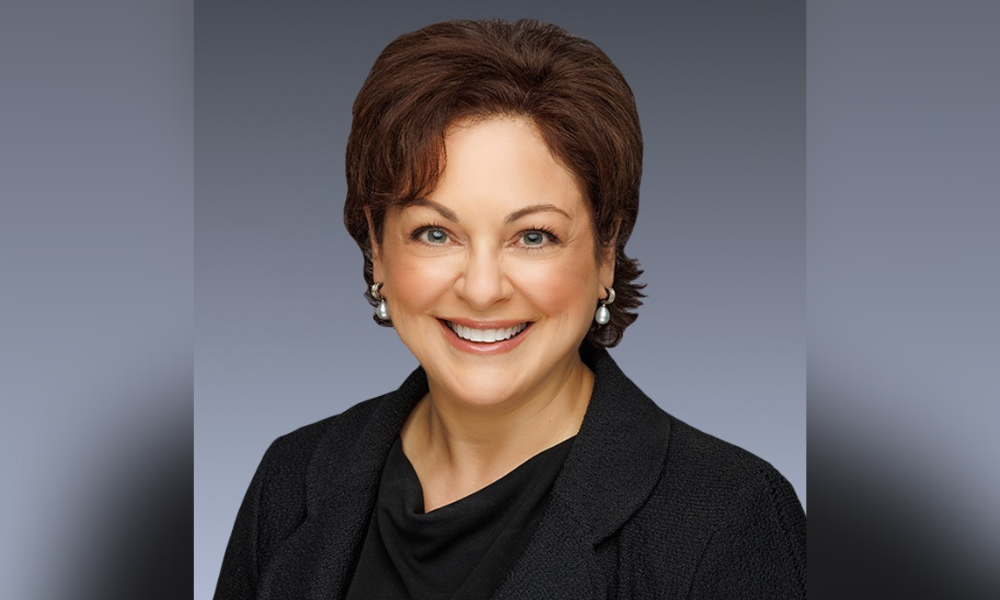 Despite cutting hundreds of jobs ahead of an anticipated recession, PepsiCo's diversity, equity and inclusion (DEI) commitment will remain as strong as ever, according to one executive.
"I don't think having any layoffs will impact our most important initiatives," Tina Bigalke, global chief diversity officer at PepsiCo, told HRD. "We're always determining what future capabilities we need to remain competitive in the future. As part of that, we have a core set of objectives that help us evolve and diversity is one of those."
"While I'm cautious and want to make sure we have our foot on the pedal," Bigalke says, "I'm confident we'll continue forward because we know diversity is about getting the best talent and we want the best talent."
One month before The Wall Street Journal's report that the food and beverage giant planned to reduce its North American headcount, the Purchase, NY-based juggernaut, which includes Lay's, Quaker, Doritos, Cheetos, Gatorade and other well-known brands, released its most recent DEI report. For the first time, the report included an audio component for those who may be visually impaired.
One of the key takeaways is that PepsiCo is advancing gender equality in managerial roles globally with progress currently at 43%. The goal is for 50% of women around the world to be in managerial positions by 2025. Another highlight is that the company has increased Black and Hispanic representation at the managerial level, to 8.3% and 9.5%, respectively. As part of its Racial Equality Journey, PepsiCo is on track to meet its goal of increasing managerial representation in the U.S. to 10% by 2025.
"Diversity is a constant evolution," Bigalke says. "When we established these objectives in 2020, we put a time frame on them because we know they will constantly evolve. We're progressing really well, and we feel good, but we're always looking to get better. How can we create a more inclusive environment for everyone to come in and feel they have a space to contribute and thrive?"
"We look at equity across all levels of the talent lifecycle," Bigalke continues. "Are we engaging in equitable hiring processes? Are we looking at promotion and developmental assignments in an equitable manner? What's our attrition look like? If one cohort is turning over faster than another, that's a signal we must shift."
Education, ERGs build foundation for DEI
Learning and development plays an essential role in PepsiCo achieving its DEI objectives.
The company conducts individual, team and leadership training to ensure employees understand inclusive behaviors are woven into the day-to-day operations. Bigalke was also quick to credit Chief Learning Officer Molly Nagler for supporting DEI efforts with two initiatives: a partnership with Guild Education to provide free educational and upskilling programs to employees, and an internal talent marketplace that matches employees with assignments so they can develop the skills necessary for a role or area they're interested in.
"We aspire to create a space not only for our associates to thrive, but also our business partners and communities," Bigalke says. "Actually stating our commitments publicly is huge accountability for us and sends a message to our folks internally that we're serious about this and that we want the organization to evolve."
Employee resource groups (ERGs) are also indispensable in supporting PepsiCo's DEI strategy.
Traditionally, ERGs consist of employees who volunteer their time and effort to foster an inclusive workplace. Due to their motivations, needs and the general nature of ERG work, employees who lead these groups are more likely to be Black, Indigenous and People of Color (BIPOC) and oftentimes women. ERGs are a way for underrepresented groups to band together to recruit more talent like them into their companies and make sure that talent feels supported and gets promoted.
PepsiCo currently has 10 ERGs, representing LGBTQ+, military veterans, people with disabilities and other groups. Bigalke considers them the "soul of the company."
"Frankly, they keep me honest," Bigalke says. "I'll get feedback from them if we're not doing something enough or correctly. We don't directly compensate ERG leaders, but we put a pretty significant objective in their performance objectives for the year and then get with managers to ensure their compensation associated with their rating is appropriate for the level of effort they've put forth."
As PepsiCo embarks on a new year, Bigalke hopes the company continues its investment in DEI regardless of the political and economic climate.
"There's a lot of political discourse that tries to divide people instead of unite them," Bigalke says. "Companies have to ensure we're focused on what America is going to look like in the future and how we can help communities thrive within the U.S. because that makes a better business and country. I hope we don't see a falloff in efforts in 2023 because companies need to continue to lead the way."