Dr. Jen Welter reveals the amount of her first check from pro football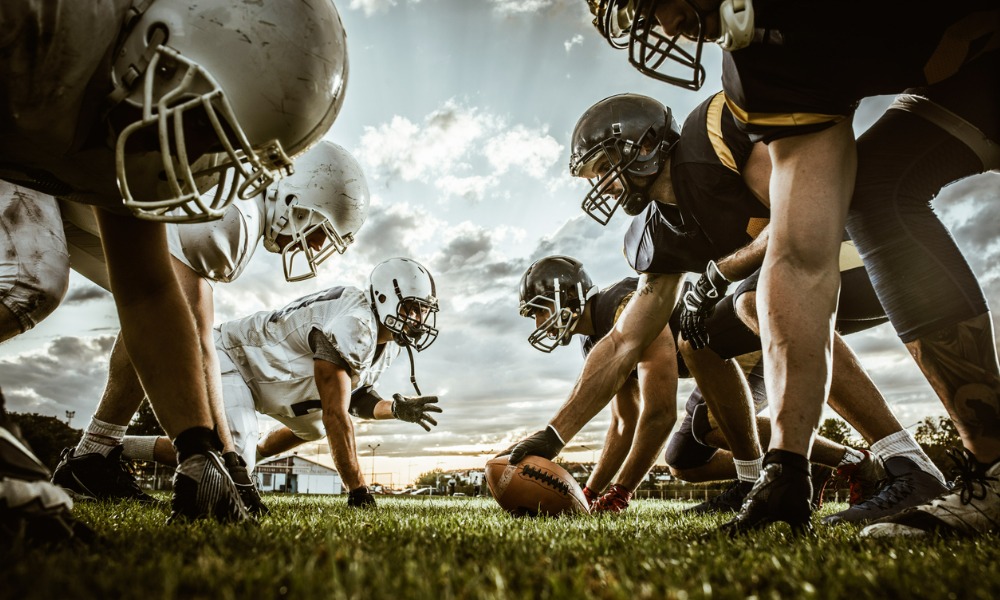 Dr. Jen Welter will never forget the first check she received for playing women's professional football.
A linebacker for the Dallas Diamonds in the Women's Football Alliance, she helped carry the team to a perfect season in 2004, culminating with a championship victory. After the big game, Welter and her teammates were each presented with their championship rings and a check for $12.
Basically, they were paid a dollar a game.
Read more: DEI leader urges HR to prepare for attack on right to contraception, same-sex marriage
"I kept that check as a reminder of what I was playing for," Welter said during a recent HR conference in New York City. "If football is America's game, why is it the one sport that doesn't have parity at any level from Pee Wee to the pros? That feeling kept me going in a place that had yet to create opportunities for women. It's like, can't we shift the culture and show women belong on every field and play any game we want to?"
In the nearly 20 years since then, the gender gap – both in compensation and workforce participation – still exists. The global labor force participation rate for women is just over 50% compared to 80% for men, according to The World Bank's Gender Data Portal, and women make 83 cents for every dollar earned by men, according to the U.S. Census Bureau.
Meanwhile, Welter, who has a PhD in psychology from Capella University, has continued to break barriers and push for diversity, equity and inclusion (DEI) in the workplace. After capturing three more championships, as well as being a gold medal-winning member of Team USA at the IFAF Women's World Championship in 2010 and 2013, she became the first woman to play a non-kicking position in a men's professional football league when she played running back and special teams for the Texas Revolution of Champions Indoor Football.
A year later, she became the first woman coach in a men's professional football league when the Revolution hired her to coach linebackers and special teams. Later that year, the Arizona Cardinals hired her as an assistant coaching intern for training camp and the preseason, making her the first woman coach of any kind in the National Football League (NFL).
However, Welter actually declined her first coaching opportunity.
Read more: HiBob HR director: 'Learn as much as you can across the industry'
"I never imagined coaching football was a possibility because there was nobody who looked like me doing it," Welter said. "Luckily, the man who hired me was so stubborn he took the job on my behalf and then told me about it. It taught me how important it is to see someone who looks like you do what you dream of doing. Once it becomes possible, it becomes more probable because you'll do the work. I wanted to ensure that as the first, I wouldn't be the last."
Welter has since gone on to coach linebackers for the XFL's Las Vegas team and launch Grrridiron Girls, a nonprofit that hosts flag football camps exclusively for girls. Recruiting the best male and female coaches to instruct the youth, she's committed to fostering a culture of equity and inclusion on and off the field.
"In everything I build, I make sure I'm building with other people who may not have fit the traditional mold," Welter sad. "My goal has to been to remain visible, vocal and sticking my foot in the door to make sure other people get there."