Chief People and Impact Officer at Sendinblue opens up about HR's challenges in a post-COVID world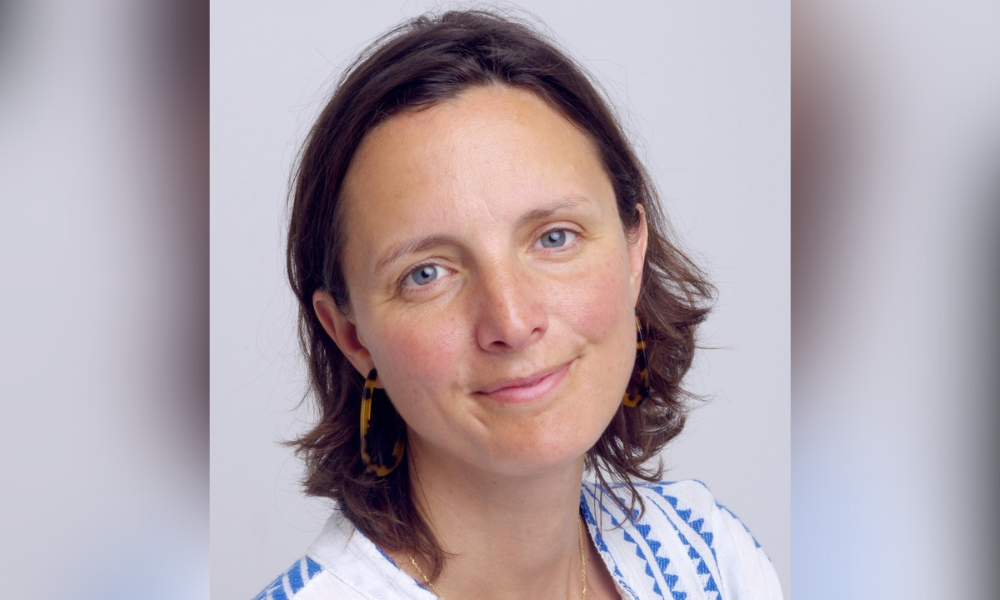 Laure Rudelle Arnaud isn't against remote work.
She understands it's an extremely effective way to attract and retain talent, especially during the Great Resignation. Nearly two-thirds (64%) of employees forced to return to the office full-time say this makes them more likely to look for a new job, according to Topia's 2022 "Adapt" study. Of the nearly 1,500 office workers surveyed, 41% said flexibility to work from home is or was a reason to change jobs.
But, as every HR leader can attest, managing employees spread across the globe poses quite the challenge.
"Maintaining a connection between employees and the company isn't always easy," Rudelle Arnaud told HRD. "With fully remote working options, managers have to change their leadership style, putting trust and performance management at an equal balance. We're still figuring out how do we create an emotional link in the long run. We have to make sure our employee value proposition isn't only marketing, but also real and that people can experience it within the organization."
Read more: How do you set up a remote work policy?
In June, Rudelle Arnaud joined Sendinblue, a digital marketing platform for small to medium-sized businesses, as chief people and impact officer. In the newly created role, she oversees the company's talent management, employer brand, competitive benefits and social and environmental strategy. Headquartered in Paris, Sendinblue has 600 employees spread across five offices located in Seattle, Toronto, Paris, Berlin and Noida.
Rudelle Arnaud has been instrumental in the company's move to sign a parity agreement in France, which promises to accelerate gender equality among startups. Sendinblue is one of nearly 70 companies that has committed to increase the threshold of women on boards of directors to 20%, drive internal education sessions to combat discrimination and publish job descriptions that are amenable to both men and women.
"We're excited for Laure to oversee HR and company engagement and build a top-notch global team, while weaving more diversity and inclusion initiatives into our mission and vision," said Armand Thiberge, founder and CEO of Sendinblue. "As we continue to expand, Laure's professional track record is invaluable to our organization, and she's already proven to take concrete action to showcase Sendinblue's commitment to equal opportunity in the tech industry."
The Paris native holds master's degrees in management/strategy, public administration and philosophy from ESSEC Business School, Sciences Po and Université Paris Nanterre. With more than a decade of HR experience, the industry veteran most recently served as head of people for NFT startup LaCollection.io. Previously, she was senior vice president of HR for HQ and group executives for Sodexo, a global food services and facilities management juggernaut. During her tenure at Sodexo, she established leadership development programs for high-potential and C-level employees, as well as launched global diversity and inclusion initiatives.
"I'm most proud of creating a way to have a structured, collective discussion to push an organization to grow to become a strategic talent management-focused organization, where we are intentional about how to develop and promote talents to grow," Rudelle Arnaud says.
"It has created a lot of value in terms of retention. If we allow people to feel they can contribute to a project they're passionate about, and if they feel flexible enough to balance their life and make good choices of where to work, while having the ability to deal with personal family situations and the ability to develop and grow, then these are the key success factors to reducing the risk of the Great Resignation."
Without retention as the massive struggle it's been for most companies in the United States, Sendinblue is focused on ramping up recruitment. In addition to bringing Rudelle Arnaud on board, the company has recently hired a new chief operating officer and has made four acquisitions since 2021. The company continues to expand its footprint, seeking talent to fill more than 60 roles.
"Laure's experience and character are exactly what we were looking for in a CPIO that will take the helm of Sendinblue's employee management and impact strategy," said Steffen Schebesta, CEO of North America and vice president of corporate development at Sendinblue. "Laure will play a crucial role as we look to round out our C-suite amid our rapid growth in North America, our fastest-growing market. It's an exciting time for all of us."