Video producer shares her journey from Pixar and Paramount to the HR industry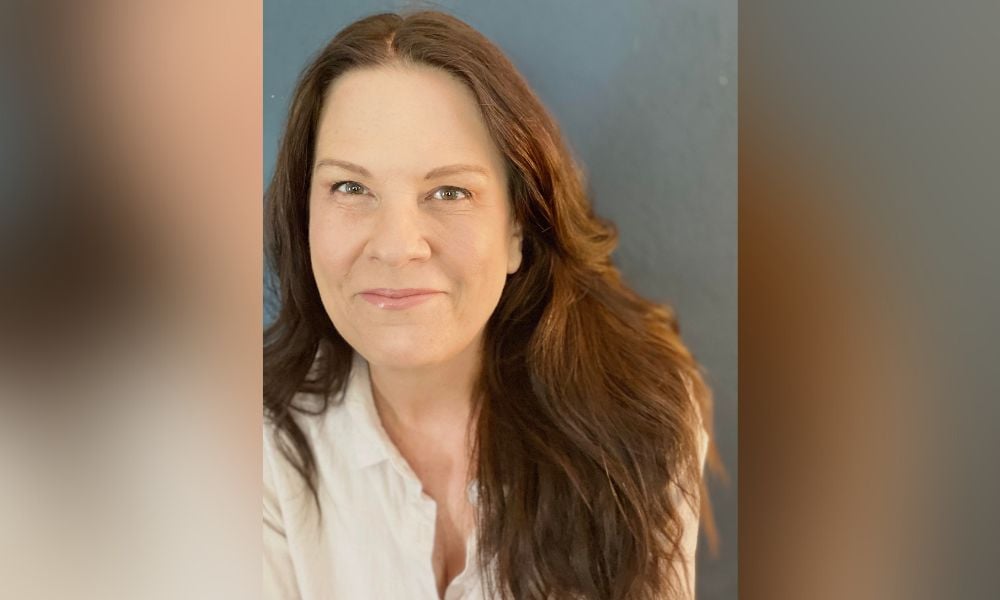 Thanksgiving dinner changed Lori Richardson's life.
Growing up, the Sacramento native wasn't sure what she wanted for a career, but she was drawn to the arts. A natural storyteller and performer, she worked in theater as a stage manager during her 20s. Then, she pivoted to cooking school because, like everybody else, she enjoyed time in the kitchen. But it wasn't as fulfilling as she had hoped.
"I thought I'm too smart to not have some passion to follow," Richardson told HRD.
Her floundering came to an end during a conversation on the most gluttonous of holidays. Her friend's uncle worked at Pixar and just so happened to be looking for an assistant. He invited Richardson to come work for him, and she jumped at the opportunity. She packed her car, ditched her rental apartment and drove to the Bay Area to embark on a new adventure.
"It was scary because I didn't have a whole lot of stability in that move," Richardson says. "But it created a mantra for me: 'just say yes.' You never know what lies ahead. If you just say no, you have no idea what you're missing out on and what's possible."
Read more: 'We've never been one to hire with a gun to our head'
Her new boss was a purchasing and relocation manager, which wasn't exactly the most exciting department at the animation studio. After nine months, Richardson applied for a job as assistant to the producer of feature films. She landed the gig, working on hit films like The Incredibles and Ratatouille. She also spent two and a half years in development on what was slated to be Academy Award-winning director Brad Bird's first live-action film, which was ultimately shelved.
However, she followed Bird to Paramount Pictures, serving as assistant to the director for the making of Mission Impossible: Ghost Protocol. It was a "completely different beast" than animation, which Richardson says takes four-to-five years for production. Stationed in Vancouver, the film crew worked 100-hour weeks and even shot 93 days in Prague and Dubai, Richardson says.
"I learned so much about film, creativity, storytelling and management," she says. "In my role, you're getting a bird's-eye view every day of decisions being made, thought processes, etc. I did get to bring a lot of skills I had learned in theater and as a chef, like managing chaos and creativity."
When she returned to Pixar, everything began to crumble, Richardson says. Both of her bosses were working on another film, so she was stuck in development and ripe for the chopping block. Caught in a round of layoffs, she decided to move back home to take care of her parents after 14 years of Hollywood.
Unsure how to apply her skills in "The Golden City," an actor friend introduced her to Janine Yancey, founder and CEO of Emtrain, a San Francisco-based eLearning and workplace analytics firm. Yancy was looking for someone to pinch hit a series of compliance training videos and Richardson was happy to oblige.
Since 2016, she's been the managing producer of creative content for the company.
"Everybody knows what they think of HR videos: they're a punchline," Richardson says. "But I've always cared about every job I've ever had. I want to do a good job and for things to be efficient. This is no different."
"Honestly, it's hard to go from saying 'I work at Pixar' to making compliance training videos," Richardson adds. "But if you approach it as a little, tiny story, and you care about the production values and acting, you can make it watchable, compelling and funny. Sometimes, the content can be dry just by its nature, but you might think it's a television show because it looks like one."
Since Richardson took the helm, Emtrain's mandatory harassment and diversity training videos have evolved into entertaining and engaging content for clients like San Jose, CA-based Cisco, Santa Barbara, CA-based Sonos and Indeed, which has offices in San Francisco and San Mateo, CA. When shooting these videos, Richardson draws from a pool of about 150 actors. She's also brought in a videographer, director of photography, hair and makeup team and production crew that she's familiar with to make the videos as professional as possible.
The videos (considered "micro-lessons") have even delved into newsy topics, such as anti-Asian violence related to COVID-19. The company recently created a series on unconscious bias, focusing on race, gender and age. Richardson says the attempt was to show three different short scenarios where you might expect it one way, but it's actually another. For example, three teenagers are playing a shoot em' up video game, but it's the girl dominating. Another example is three old ladies having lunch and one excusing herself to go make a TikTok video.
"I've learned so many things about inclusion, unconscious bias and what harassment really is," Richardson says. "I actually have friends who come to me and ask, 'do you have a suggestion for how to introduce a person using 'they/them' pronouns?' I have an answer because we do training on that. My favorite topic is unconscious bias because it often gets us out of the corporate office scenarios and allows us to tell stories that teach people how to be better humans not just at work, but hopefully in the world."