Dell's neurodiversity program manager shares strategy for fostering inclusive culture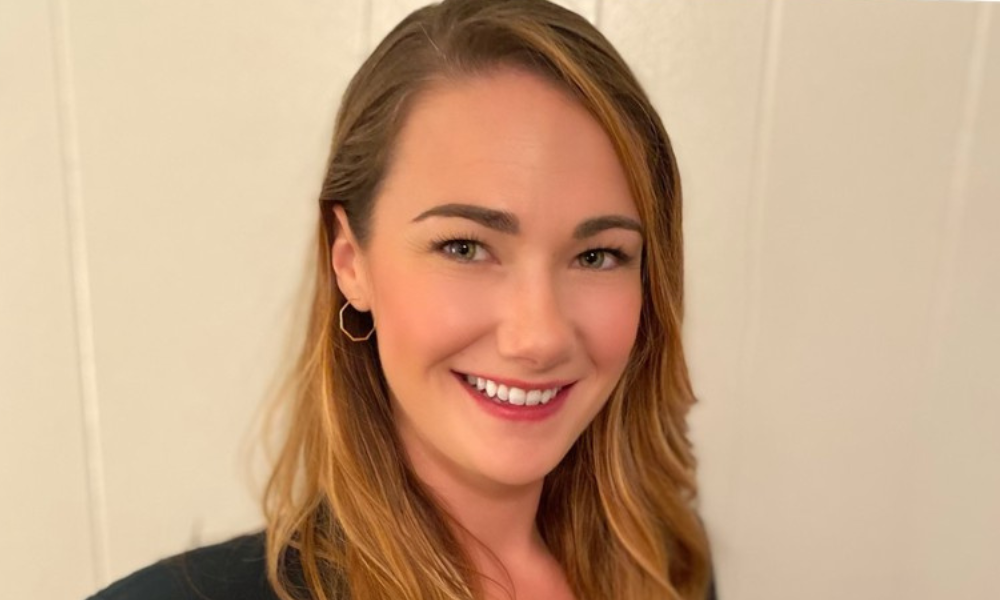 Over the past few years, many companies have pledged to increase diversity, equity and inclusion (DEI) in their workplace. While that usually relates to race, ethnicity and gender, it also refers to abilities and disabilities.
Dell Technologies has been at the forefront, launching an Autism Hiring Program in 2018 in Massachusetts. The pilot program included a two-week skills assessment for intern selection, followed by a 12-week summer internship for the selected adults with autism spectrum disorder. The pilot was a success with several interns hired as full-time employees, and the program expanded to the company's headquarters in Round Rock, TX.
In 2019, Dell joined the Autism @ Work Employer Roundtable, which has since rebranded as the Neurodiversity @ Work Employer Roundtable, a group of nearly 50 companies with neurodiversity hiring programs and support systems in place for new employees. The roundtable started in 2017 with six founding members: Microsoft, DXC Technology, EY, Ford, JP Morgan Chase and SAP.
California companies that have since joined the roundtable include Google, Hewlett-Packard (HP), Chevron, Wells Fargo, Qualcomm, Salesforce, VMware and Warner Brothers.
Read more: Google lead on inclusion, accessibility: 'We can do more'
Neurodiversity describes the idea that people experience and interact with the world around them in many ways, according to Harvard Medical School. Although neurodiversity refers to the diversity of all people, it's most commonly used in the context of autism, as well as other neurological or developmental conditions such as ADHD, dyspraxia, dyslexia, dyscalculia and/or Tourette Syndrome.
"Neurodiversity touches on a variety of different experiences and diagnoses," Danielle Biddick, neurodiversity program manager at Dell, told HRD at a recent press briefing. "There's no one-size-fits-all way of hiring, supporting or retaining this talent pool. Our approach is to get to know the folks we're bringing on so we can determine how to best support them."
According to the University of Connecticut, there's a 30%-40% unemployment rate for neurodivergent adults. That's three times the rate for people with a disability, and eight times the rate for people without a disability.
That's why the Neurodiversity @ Work Employer Roundtable and global nonprofit Disability:IN have joined forces to launch the Neurodiversity Career Connector (NDCC), a career portal dedicated to neurodivergent job seekers. This new marketplace connects neurodivergent people with companies already committed to neurodiversity hiring programs with open roles, such as HR, finance, customer service and science, technology, engineering and math (STEM) positions.
In order to be part of the roundtable and post a job opening on the NDCC, you must have inclusive hiring and training practices in place for at least a year. There have been 100 job openings – about 40% of which are non-STEM related – posted on the portal already.
"We've developed an alternative interview that focuses solely on individual core competencies for the role," Biddick said. "Another way we screen neurodivergent candidates is by recognizing that they may not have a traditional resume. They might have a different educational background – some people we've hired through Dell's program are self-taught learners, which doesn't necessarily mean they don't have the capabilities for the roles we're trying to fill."
As any member of the roundtable can attest, the work doesn't stop once neurodivergent candidates are hired. If you want to retain these employees, you have to properly onboard, train and ingratiate them into the company. "We meet with individuals on a regular basis to help them work through interpersonal challenges," Biddick said. "Our ERG also supports individuals through mentorship opportunities. We're also educating our managers on being better advocates, allies and supporters for this population."
As part of the roundtable, members can join monthly virtual employer forums to share advice and discuss experiences, participate in regular working group sessions on a variety of topics around increasing the talent pipeline and supporting employees, and attend an annual conference where academia, social partners and companies network, learn best practices and obtain resources for strengthening their neurodiversity hiring, onboarding, training and support programs.
"We're always meeting people where they're at and understanding what they need to get to that next level," Biddick said. "We look to other advocates within our organization. Executive leadership is really important and you have to be able to make those connections to other executives in the company who identify as neurodivergent themselves, so new employees can have that one-on-one learning experience to see how their counterparts got to the next level."