'You have to understand how people want to be recognized,' says Global Head of DEI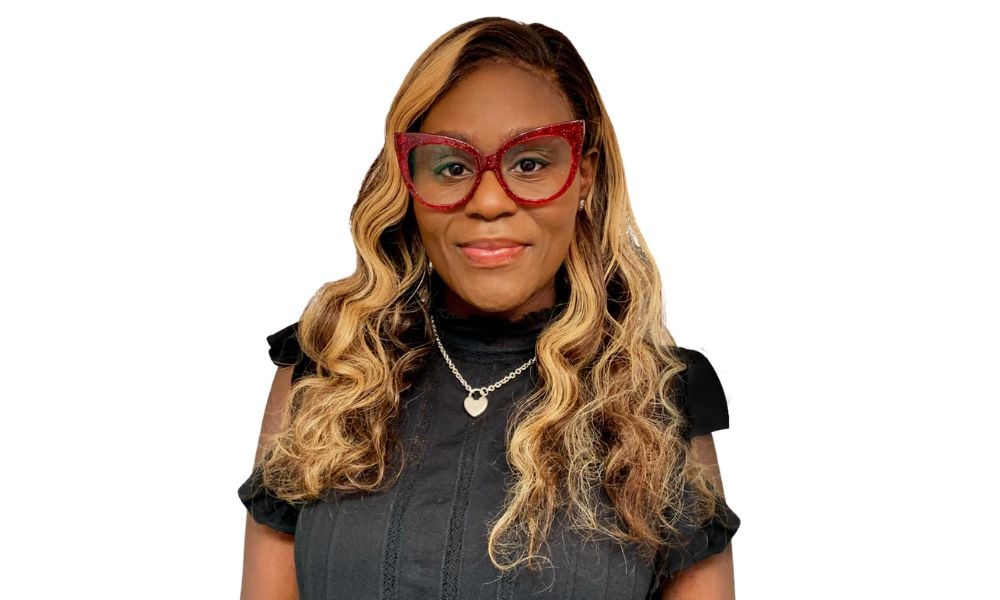 Ceridian is evaluating how to compensate the leaders of its nine employee resource groups (ERGs), according to Donnebra McClendon, the company's global head of diversity, equity and inclusion (DEI).
"We're looking for opportunities to recognize those workers in a different way, whether that's financial compensation, swag, a donation to a charity of their choice, etc.," McClendon told HRD. "Something that says, 'we see the work you're doing and we appreciate that.' You have to understand how people want to be recognized and then reward them that way."
Traditionally, ERGs consist of employees who volunteer their time and effort to foster an inclusive workplace. They've become more commonplace since the racial protests throughout the United States in the summer of 2020. While ERGs are a great way to boost morale and improve company culture, an overwhelming majority aren't being compensated.
Last year, only 28% of respondents indicated that their organization compensated their ERG leads, according to the 2021 State of the Employee Resource Group Report conducted by The Rise Journey, a New York City-based HR consultancy. While that's a noteworthy increase from a mere 6% in 2020, it indicates that employers still don't truly value ERGs' contributions to an organization.
Due to their motivations, needs and the general nature of ERG work, employees who lead these groups are more likely to be Black, Indigenous and People of Color (BIPOC) and oftentimes women. ERGs are a way for underrepresented groups to band together to recruit more talent like them into their companies and make sure that talent feels supported and gets promoted. Some ERGs even identify new customer segments and products for neglected demographics, resulting in more revenue for their company.
"If this DEI work isn't in their job description, then ERG leads should be compensated appropriately for their time," Jes Osrow, co-founder and COO of The Rise Journey, told HRD. "And no, adding a 'contribute to company culture' bullet on every job description doesn't count as adding in that expectation because most folks don't actively contribute, anyway. Paying ERG leads will make an organization actually be perceived as more progressive, a thought leader and truly considerate of the work of their people. It'll also help those ERG leads understand the value they create, but that must be substantiated with metrics, concrete goals, etc."
Nearly 90% of women aged 18-60 say being a part of a women's or family ERG has made their lives better at work, according to a 2020 survey by Chairman Mom, a San Francisco-based subscription service providing resources to working mothers. Nearly half of women aged 18-44 say the existence and quality of an ERG at a company would impact where they work.
"ERGs are a great starting point for DEI, but they have to be done with intention," McClendon says. "How do you measure the effectiveness of ERGs? We run surveys after activities. If we're expecting them to hit certain numbers for engagement, we have to treat that as additional work for the organization. They're helping to build the culture."
In 2021, nearly half (48%) of respondents indicated that their organization was currently discussing ways to compensate their ERG leads. In 2020, most respondents indicated that when ERG leads were compensated, it was done with a mix of cash bonus and hourly compensation. In 2021, there was a rise in additional forms of non-monetary compensation, like professional development, mentorship, swag and covered travel expenses.
Silicon Valley player LaunchDarkly has taken a different approach, implementing a reward program for its ERG leaders in the form of additional equity grants. Taking a page out of McClendon's book, the company surveyed its ERG leaders to learn about their compensation preferences. Stock equity grants blew away bonus payouts, additional professional development training and meeting with the company's executive leaders as the most preferred compensation method, according to Dana Ray, chief people officer at LaunchDarkly.
"We asked ourselves a lot of questions when considering ERG lead compensation – the easiest being the notion that we most certainly wanted to move forward and provide extra compensation for these employees," Ray told HRD.
McClendon predicts more companies to follow LaunchDarkly's and Ceridian's leads when it comes to ERG leader compensation in 2023. "If we fully expect them to create meaningful content and have people want to participate, the question becomes how do I reward the people leading those groups," McClendon says.