CEO of The King Center, youngest child of Dr. Martin Luther King Jr. addresses the Buffalo supermarket shooting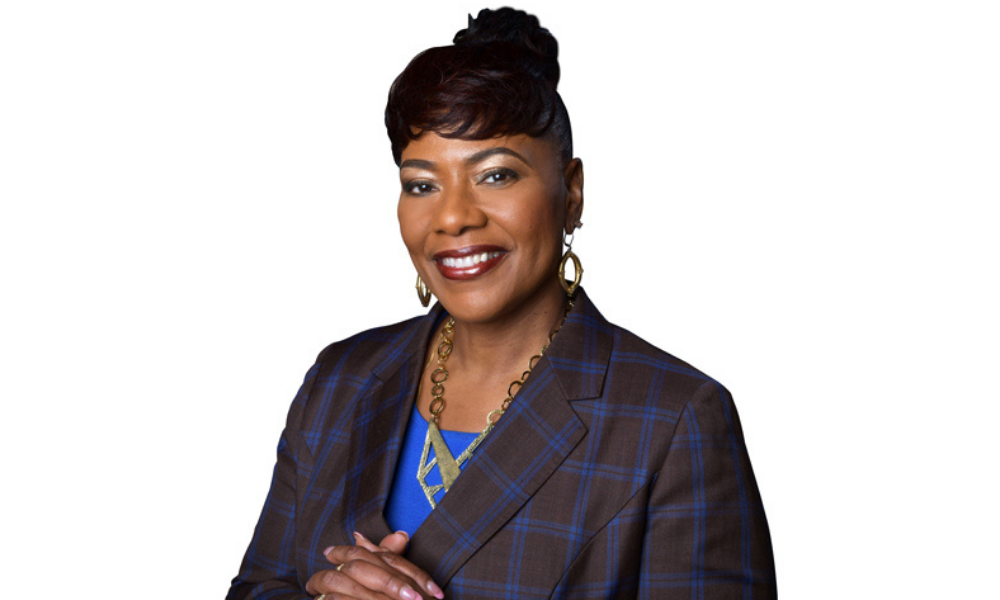 Just a few days removed from the Buffalo supermarket massacre, the mood was somber during a panel on diversity, equity and inclusion (DEI) at the Workhuman Live conference in Atlanta.
Dr. Bernice A. King, CEO of The King Center and the youngest child of Dr. Martin Luther King Jr., addressed the mass shooting as soon as she took the stage.
"I'm on guard now, I look around now with a little more suspicion," King told the packed crowd of HR professionals at the Georgia World Congress Center. "Because of my faith, it gives me the ability to transcend so I don't become paranoid and fearful."
Her father was a man of faith, which fueled his crusade of promoting nonviolence. His daughter has carried on that legacy, ushering in a new era when she joined The King Center in 2012. Rebranding the institute's mantra as "Nonviolence 365," King focused on helping people commit to nonviolence in practical ways in their personal environments, work cultures and civic engagements.
Read more: Dan Levy: 'There are places where nobody thinks about the employee and that's insane'
"Nonviolence starts from within," King said. "We help people deal with inner struggles that manifest into some of these unjust behaviors and create inequitable circumstances. We help address dealing with conflict in a way that it doesn't rise to an extreme place of violence. So many people think violence is physical – your thinking and speaking and engagement can be violent. The policies we pass can be violent because of what they do to harm people. People have to grapple with themselves. Nonviolence isn't just looking out the window, it's also about looking in the mirror."
The Buffalo tragedy, in which 11 of the 13 people shot were Black (all 10 killed were Black), is being investigated as a racist hate crime. King argued that people mix up "ism" with "ist," suggesting there's a difference between racist and racism.
"That gentleman obviously has hate for the Black race – that's a racist," King said. "Racism takes that same racial prejudice and applies it to power. Racism is an ideology, it's the belief in a superior value. For a lot of people, it's subconscious because we've been brought up in a system where anything that is majority White or run by White is more valuable. That doesn't mean all White people are racists or bad people, but the system benefits and advantages that which is White. Blacks don't have the power to implement anything to affect a large group of people who are White. At least not in this country."
A fellow panelist argued we all have at least one friend or family member (or coworker, for the purposes of the event) who's racist. Although we try to change their perception, they're often a lost cause. By speaking up against them and then ignoring them, perhaps that's the best we can do as an enlightened society.
King disagreed.
"I believe it's irresponsible to leave people in their hatred," she said. "In a beloved community, there are no disposables. It's hard work, but if you follow the trajectory of Martin Luther King Jr. and nonviolence, it's about winning people over and not winning over people. We're not trying to create another us vs. them. We're trying to create win-win pathways for humanity and elevate everybody."
"If we marginalize them, they're going to be more emboldened," King added. "That's some of what we're experiencing now in our society. We're shaming people, which isn't healthy, versus creating a conscious awareness of being ashamed of what you're doing so you can be awakened to the deeper part of who all of us are. Are some people never going to awaken to it? Of course. But who are we to know who those people are?"