RethinkFirst CEO advocates for supporting working parents with neurodiverse children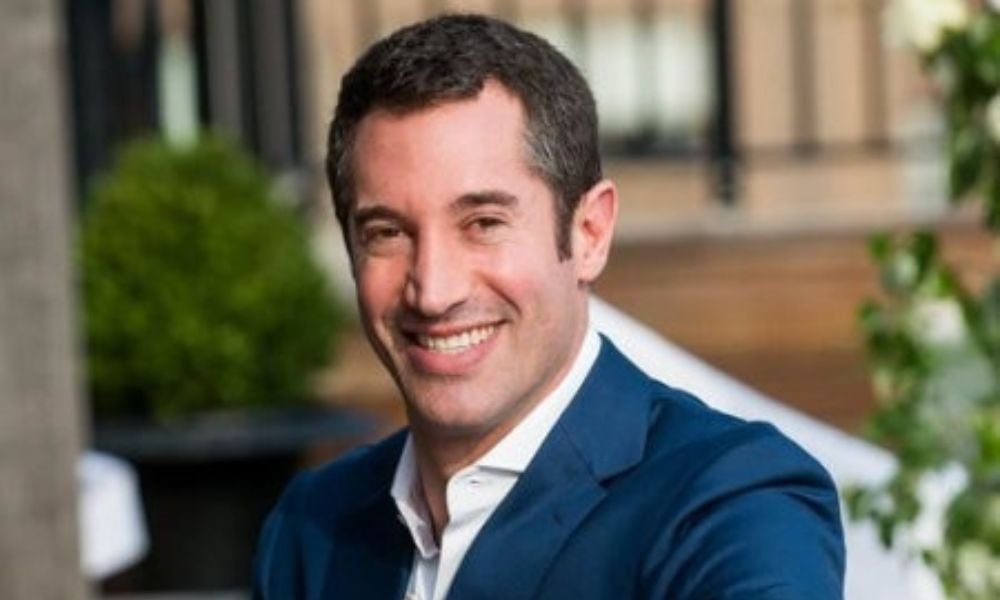 This article is provided by RethinkFirst.
Layoffs abound, yet many companies are still hiring and struggling to retain workers. Employers would have to be hiding under rocks to think that their employees – especially working parents with households to support – aren't suffering from stress, anxiety and burnout as they juggle their job responsibilities with caring for loved ones amid a turbulent economy and social unrest.
For parents who have a child whose brain has its own way of seeing things – what is now called neurodiversity and encompasses everything from ADHD and Autism to a range of sensory development disorders – the challenges can seem insurmountable.
Yet most employees in this situation don't want to share this plight with employers. In fact, 60% of working parents who care for a child suffer in silence and never tell their employers despite the fact that developmental challenges are common. Approximately one in 6 children have developmental delays and many have conditions that fall under the neurodivergent umbrella, such as ADHD, Autism, and sensory processing disorder (SPD), according to the American Academy of Pediatrics.
Meanwhile, their work may be impacted (and if not, they may be losing sleep to keep up), overwhelm looms, and employers have no idea what is happening or how to help. Below are some facts about parents of neurodiverse kids that can help employers better understand their situation, followed by guidelines to help them provide a friendlier work environment.
The parental mindset
Parents with kids who have these diagnoses often fear they'll be viewed as not completely invested in their roles, and as a result, worry that they'll be passed up for promotions or get laid off.
Parents devote a significant amount of time working with schools and providers to ensure their children get the services they need and dealing with their health plans to obtain the necessary coverage. For many, it's often the equivalent of another (unpaid) job, and so bowing out of the workforce simply isn't an option. Yet the time they spend caring for their kids can have a significant impact on their health, career, and their organizations.
80% of caregivers say caring for a loved one affects their productivity, according to Harvard Business School.
83% of caregivers use their own sick time, personal leave, or vacation time to provide care, according to Voya.
Something else to consider is that healthcare costs are often higher for parents with neurodiverse children.

These parents are 2.4 times more likely to have mental health issues and twice as many emergency room visits than other parents. Not only does this increase costs for parents, but employers are forced to shoulder more risk and more financial burden every year.
As employers continue to cope with the mental health crisis and the impact it has on their organizations, as well as healthcare costs that are expected to increase more than 6% next year, a majority are investing in expanded mental health benefits and coverage, but it's simply not enough.
Taking proactive steps to make your workplace more inclusive before it's too late
What can employers do to not only hang on to those employees trying to balance work and a child with developmental disabilities, but actually create a more inclusive, supportive and engaging environment? With parents representing roughly 40% of the workforce, recognizing who is suffering and the challenges these individuals are facing is the critical first step. Then, consider developing a more extensive strategy that includes these four critical steps:
Fostering a workplace culture that celebrates and supports parents.
Organizations should focus on creating an environment where parents feel comfortable stepping forward and talking about their challenges and their need for support. This may require a shift in leadership styles that favor quality output instead of long hours, weaving support of caregiving into DEI training, creating a dedicated employee resource group (ERG), or redesigning performance review KPIs.
Flexibility as a policy instead of a perk.
Although the pandemic proved that people can effectively work from home—and be more productive and happier at the same time—many companies are now enforcing return-to-office guidelines.
However, creating remote work policies that give parents—particularly those with neurodiverse children—more control over when and where they work alleviates the pressure from management and gives them the flexibility they need for things like doctors' appointments, special education meetings, and quality family time. Also, employers should be cognizant of when meetings take place. For example, early mornings and late evenings are often the most demanding time for parents.
Niche benefit solutions.
More companies are looking to provide support to parents and neurodiversity benefits, including more than 30% of Fortune 100 companies who now offer them. But not all solutions are created equal.
Although health plans often cover therapies such as Applied Behavior Analysis (ABA), they are usually specific for the child and don't address the myriad of challenges parents face each day as they care for their children. Parents need the right tools, skills, and support so their children and the whole family can thrive.
An integrated benefit solution that takes a holistic approach to address the needs of working parents who have children with neurodiverse or mental issues is vital. In addition to education and training on mental health, parenting skills, social and emotional learning, an effective solution also includes access to a team of live, Board Certified Behavior Analysts (BCBAs) for behavioral health support and behavior plans. The solution should also provide an opportunity for spouses, other family members, and caregivers to have access to the solution and participate in the care plan.
Creating awareness beyond onboarding and open enrollment.
Develop communications for potential and current employees about the company's mental health coverage, point solution partners, and other resources available to connect employees with support.
These types of campaigns, however, shouldn't only occur during open enrollment or onboarding, but be ongoing initiatives that increase awareness and engagement and add to the supportive culture.
What's the moral of the story? As we look ahead to 2023 and beyond, creating a more inclusive and supportive environment for parents – including those with neurodiverse children – is no longer a nice-to-have, but a necessary component to succeed in today's highly competitive workforce. Employers that are committed to empowering these individuals will reap the greatest reward.
Daniel Etra is the co-founder and CEO of RethinkFirst.