Managing directors at Allegis Partners argue that HR deserves a seat at the table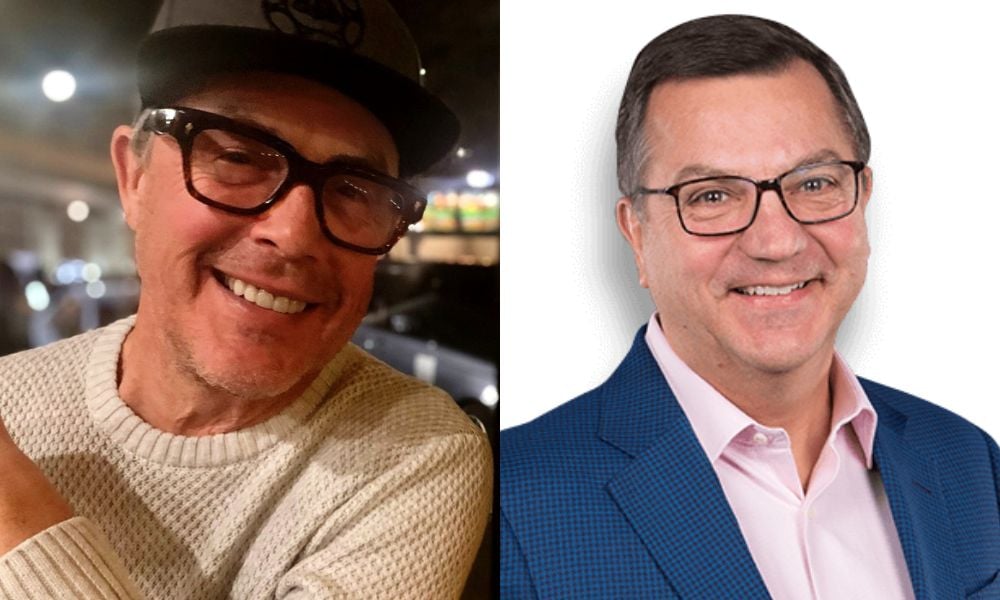 This article is provided by Allegis Partners.
Historically, corporate boards have had little representation from the human resources (HR) side of the business. However, a change has begun over the last few years as board agendas increasingly are filled with talent and culture-related topics. Interestingly, in our recent study on data and trends on HR leaders in the corporate boardroom, we found the number of HR appointments to public Russell 3000 company boards has grown by 300 percent since 2017.
Despite this significant uptick, representation overall is still fairly low. Only 8% have HR representative, and slightly over half of those appointments occurred between 2019 and 2021.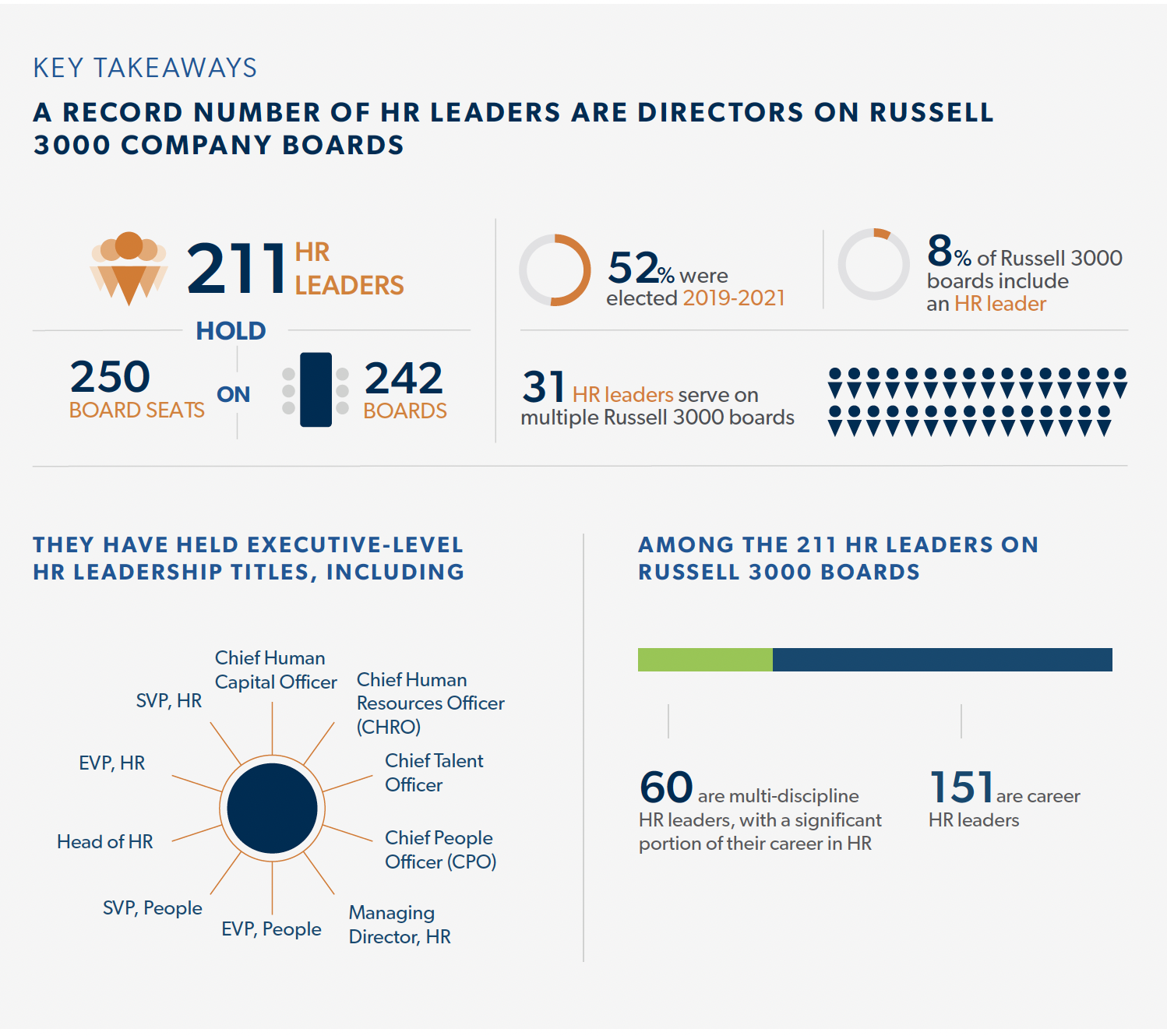 Human Resources Leaders in the Corporate Boardroom Report – Allegis Partners
Never before has the impact of human resources been so great. Even the nature of work itself has been put under the microscope, given the evolution of the Great Resignation, the shifting discussion to distributed work following the COVID-19 pandemic, and most recently, the volume of restructurings as we approach the midyear point. There remains a significant debate around compensation for workers who continue to work remotely. We see this playing out with companies like Google, which has faced criticism for adjusting pay based on employees' remote cost of living.
Workforce diversity, equity and inclusion (DEI) are vitally important issues, and HR leaders bring a unique perspective as well as the knowledge and experience needed to address these vital talent agendas. With investors and external stakeholders increasingly demanding transparency, companies can no longer afford to be behind the curve when it comes to environmental, social, and governance (ESG) topics. Human resources leaders have their fingers on the pulse of these subjects relevant to today's — and tomorrow's — workforce, making them the perfect strategic partners to have on any board.
The New Board Agenda: Talent and Rating Agencies
In the past, board agendas primarily focused on strategic direction, succession planning, and executive compensation. However, in today's interconnected and face-changing world, economic and cultural events significantly impact how business is conducted, including the board agenda focusing more and more on talent.
A company's most important asset is its people, and the workforce has been influenced like never before by the pandemic, cultural trends, and ongoing geopolitical events. The typical C-suite leaders on boards are not always prepared or accustomed to addressing these areas, leaving a talent gap on many boards.
And more than ever, investors and employees are evaluating companies based on how they interact with their community. This has been of paramount importance in the last few years since the death of George Floyd while in police custody. Workforce diversity, equality and inclusion are at the forefront of everyone's mind. Strategic human capital management and the talent culture are no longer back-office concerns, making HR partners valuable strategic advisors.
Read more: HR deserves a seat on the board
Additionally, ESG scoring systems and their rating agencies drive certain corporate requirements. Accordingly, companies are building related principles into their frameworks. These ratings and the corporate vision behind them affect not only investors but employees as well.
Given the current labor market, how employees view a company in this regard has great significance. Today's HR executives bring tremendous leadership needed to guide companies through these areas.
Historically Perceived Back-Office Roles Now Strategic Partners
In the financial crisis of 2007-2008, boards leveraged CFOs to guide enterprises through this challenging time. After the crisis subsided, many of these executives were elevated in their stature on boards. As a result, the role of the CFO came to be viewed as more of a front-facing strategic partner. The last five years have seen a similar trend regarding human resources executives.
Investors today have frequent inquiries for companies in areas that deal with human capital, talent, and culture. Meeting ESG criteria is a significant trend influencing the market, and there are rigorous expectations set forth for organizations. More than ever, investors want to know how companies are managing their human capital and dealing with the concerns that influence the workforce.
Stakeholders are putting companies under intense scrutiny to see how they will stand up in today's landscape; thus, having HR representation on boards becomes even more important. The trend is here to stay and only growing.
CHROs Can Help Boards Navigate Today's Issues
Of the HR leadership roles, chief human resources officers (CHROs) are ideally positioned to help corporate boards navigate these complex issues. Some organizations refer to this position as a chief people officer (CPO), but in either case, they can advise the board on how the workplace is changing rapidly. Their vision for the future of work as it relates to the enterprise is critical going forward.
CHROs bring the required knowledge and skillsets to lead on today's talent agenda issues. As part of the C-suite, they help set and sometimes reset the corporate culture and the organizational tone. This leadership ability is crucial as employees return to the office following the pandemic or engage in hybrid work. The competitive labor market also necessitates a clear vision for potential employees that is congruent with their values.
Even traditional concerns such as pay issues have challenges today where CHROs can leverage their skills in unique ways. Their experience designing board-supported executive compensation packages helps to build a foundation for dealing with compensation issues related to remote vs. in-office workers.
On large-scale DEI issues, CHROs can leverage their experience in leading planned strategic enterprise changes. Of all the executives, these HR leaders have a unique vantage point into the company as they can see the intersection between business objectives, capital structures, and the human workforce. They excel at linking the human capital strategy to the business strategy and managing the risk that goes with it.
Conclusion
HR leaders, especially CHROs, represent an untapped resource regarding corporate governance. These individuals can increase the effectiveness of many corporate boards, especially given that agendas have shifted toward diversity and human capital topics. As a result, the last few years have seen an uptrend in HR leaders joining corporate boards to bring their experience and knowledge to bear on these issues.
The importance of HR leaders taking a seat at the boardroom table is becoming increasingly apparent. To find the best candidate for this role, boards can benefit from an executive search consultant with experience in identifying exceptional talent for board seats. With investors and stakeholders scrutinizing companies like never before, it may be beneficial to get ahead of this trend and find the right HR Leader or CHRO for your board sooner than later.
John Anderson and Lawrence Krema are managing directors at Allegis Partners, a global executive search firm headquartered in New York City.