The policy comes after the CDC reduced its recommended quarantine and isolation periods in most cases from 10 days to five days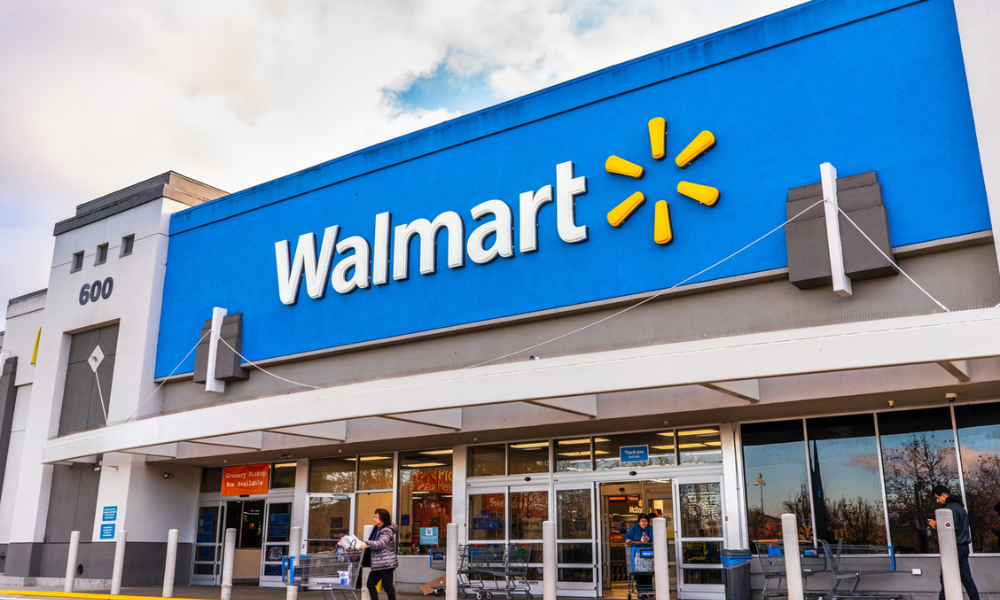 Walmart has responded to a recent change in the United States' health guidance that will significantly impact its workforce.
The retail giant is cutting paid leave in half for employees who test positive for COVID-19 or have to quarantine after exposure to the virus, offering only one week through March 31, Reuters reported. However, employees who catch the coronavirus and are unable to return to work after a week may be eligible for pay replacement for as long as 26 weeks.
The updated policy comes on the heels of new guidance from the U.S. Centers for Disease Control and Prevention (CDC), which has reduced its recommended quarantine and isolation periods in most cases from 10 days to five days. The CDC also issued new recommendations that people who have received a vaccine booster and are exposed to the virus don't need to quarantine if they wear masks and don't show symptoms.
The CDC has come under scrutiny for the new recommendations. For example, Sara Nelson, president of the Association of Flight Attendants-CWA International, expressed concerns that the shortened guidance may result in employees returning to work before they are completely recovered, Bloomberg reported. Nelson also suggested that employers may pressure employees to return before they're completely recovered.
Read more: Vaccine mandate's legal limbo means employers should 'proceed with caution'
Headquartered in Bentonville, AR, Walmart is the largest private employer in the US with about 1.6 million workers. The company operates 600 Sam's Club stores and more than 4,700 Walmart stores in the US. Earlier this week, the company said it temporarily shut down 60 stores in COVID-19 hot spots in December to sanitize them against the virus, Reuters reported.
Through Jan. 31, Walmart is offering employees a $150 payment for becoming fully vaccinated. Several other retailers are providing incentives to convince more employees to get vaccinated. Dollar General offered a four-day pay, while Instacart proposed a $25 payout to vaccinated shift leads, in-store shoppers and full-service shoppers, The Wall Street Journal reported.
Other companies have also tightened rules around vaccinations or added penalties for employees who refuse to get them. Effective Jan.1, Kroger no longer offers two weeks of paid leave for unvaccinated workers who contract the coronavirus. Instead, they're allowed to take their earned paid-time-off or apply for unpaid leave. Additionally, the largest traditional grocery chain in the country has applied a $50 monthly health insurance surcharge to salaried non-union workers who are unvaccinated and enrolled in a company healthcare plan. In November, Delta Air Lines stipulated that unvaccinated employees must pay a $200 monthly surcharge for health insurance, CNBC reported.
According to the U.S. Bureau of Labor Statistics, 75% of private industry workers have access to paid sick leave. Only 3% of workers with access to paid sick leave have an unlimited number of days at their disposal. The average paid sick leave allowance is eight days. In March 2021, more than 190 companies co-signed a memo asking congressional leaders to pass federal paid family and medical leave policies.