February saw an increase in Americans quitting their jobs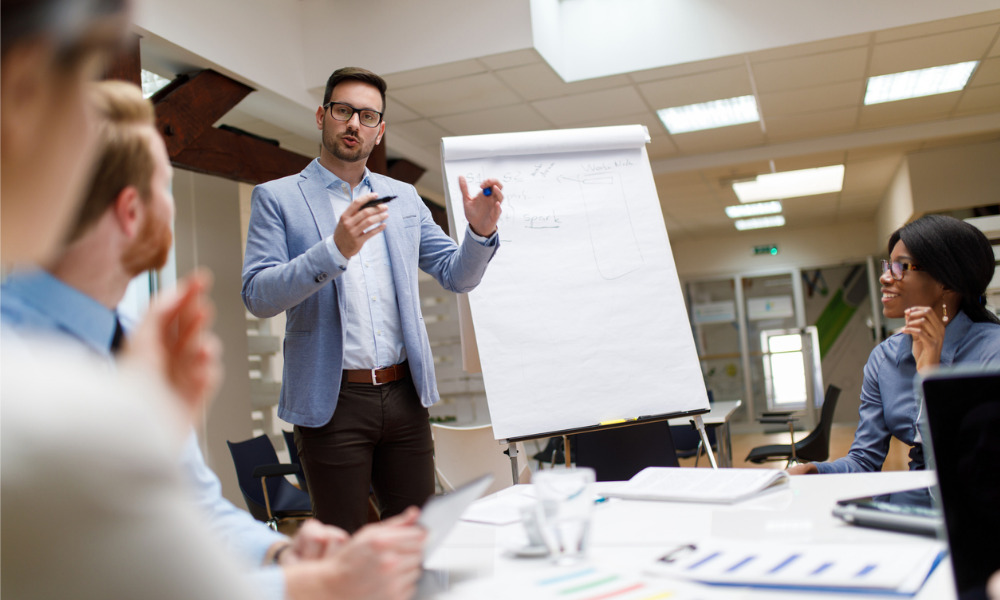 Last month, HRD America suggested that the Great Resignation may be confined to 2021.
Well, that isn't the case. The Labor Department reported that 4.4 million Americans quit their jobs in February, up from the 4.25 million in January. Although it's still below the peak of 4.5 million in November, the data suggests that HR leaders shouldn't rest on their laurels when it comes to recruiting and retention, especially in fields such as retail, manufacturing and government. In some good news, fewer employees quit in the finance and insurance industries.
In February, businesses in the United States had 11.3 million job openings to fill, slightly more than economists had predicted, according to the Bureau of Labor Statistics' Job Openings and Labor Turnover Survey. When it comes to industries with available jobs, arts, entertainment and recreation, educational services and the federal government top the list. Companies hired 6.7 million people last month. At 3.8%, the unemployment rate is near the pre-pandemic level of 3.5%, which was the lowest in five decades.
However, February marked nine consecutive months of job openings in the U.S. totaling more than 10 million. Compare that to pre-pandemic, when job openings hovered around 7 million per month in 2019, and you'll see the country still has a long way to go in terms of rebounding from COVID-19.
Read more: HR leaders aren't aware of employees' financial stress
Federal Reserve Chair Jerome Powell pointed to job openings and quits as a key measure of the labor market's health and a target of the Fed's interest-rate policies. Powell has said that the central bank hopes to reduce the number of available jobs as a way of cooling wage increases and price inflation. "If you were just moving down the number of job openings, you would have less upward pressure on wages," Powell said, according to TIME. "We need to use our tools to move supply and demand back" into alignment.
The streak of historic job openings is a direct result of the pandemic, which forced people to re-evaluate their priorities in life. That's why employees are seeking greener pastures, demanding higher salaries, better working conditions, greater work/life balance and more opportunities to advance their careers. To combat the nationwide staffing shortage and compete for talent, employers are having to increase their compensation and benefits packages beyond the traditional healthcare, dental, vision and 401(k) offers.
For example, Goldman Sachs, JPMorgan and Citi paid nearly $11 billion in combined additional compensation last year to retain staff, the Wall Street Journal reported. Meanwhile, Amazon, Ollie's Bargain Outlet, Sheetz and other brands offered signing bonuses to recruits. Little Caesars went one step further by giving new hires in the Detroit area a pair of club, suite or lower bowl tickets to any sporting or entertainment event at Little Caesars Arena or Comerica Park.
Bank of America announced in January that it is giving its workers $1 billion worth of restricted stock – even lower-level employees will benefit from the reward. Last year, Bank of America also announced it was rewarding 97% of its global workforce with either a cash incentive or a stock grant in recognition of their efforts during the COVID-19 pandemic.
Conversely, Goldman Sachs is hoping to discourage top bankers from leaving – by taking back their bonuses. The New York City-based bank is looking to retake vested stock from executives Omer Ismail and David Stark, who left Goldman Sachs last year for companies that would be considered clients, reported Bloomberg. The company is also pulling unvested compensation from the two, according to the report.