For the first time, the program is open to lower-level employees who make up to $100,000 a year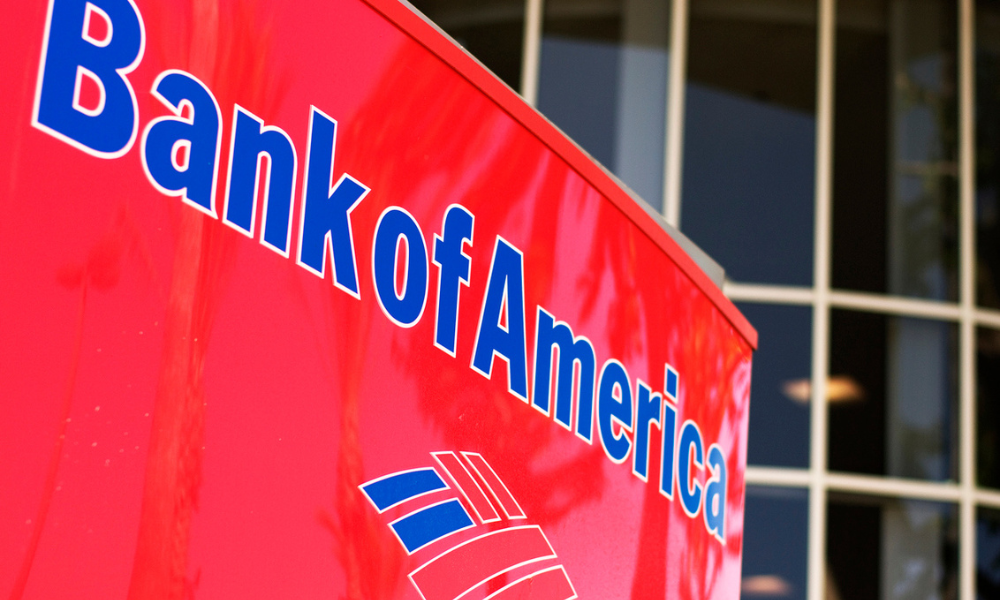 As employers continue to struggle to fill openings amid the Great Resignation, Bank of America is giving its workers something big: $1 billion worth of restricted stock. Even lower-level employees will benefit from this reward.
For the first time, the company is opening its stock awards program to workers who make up to $100,000 per year, CNN Business reported. Previously, those employees received a one-time cash bonus.
Eligible employees will receive between 65 and 600 restricted stock units, corresponding with their compensation, according to the employer, and those units will vest over four years beginning in 2023.
This means that, at the minimum, frontline workers will receive restricted shares that are valued, on paper, at about $2,900, based on Bank of America's current share price of $45, according to the report. At the upper end, higher-salary employees would get restricted shares valued at around $27,000.This will be on top of compensation employees received as part of the bank's annual review process.
Last year, Bank of America gave $750 cash bonuses to lower-paid employees. The estimated value of the stock awards is "multiple times higher" than the cash bonuses, it said. Roughly 97% Bank of America's employees globally will receive the reward, but not to those who make above $500,000 a year. Only a small portion of its workforce, mostly part-time employees and workers in certain overseas locations, will receive a cash award, totaling $750 apiece, according to the bank.
Many employers are having a hard time hiring these days. In fact, a record 4.5 million Americans quit their jobs in November 2021, up from 4.2 million the previous month, according to the Bureau of Labor Statistics.
Read more: 'Sourcing talent has become much more of a science'
In response, one employer previously sweetened the deal for new hires. In December, Little Caesars announced employees onboarded at stores in the Detroit area between Dec. 6 and Dec. 17 will receive a pair of club, suite or lower bowl tickets to any sporting or entertainment event of their choosing.
Government officials are also scrambling to fill roles in essential services.
The U.S. federal government will allow 18-, 19- and 20-year-olds truck drivers to cross state lines as supply chain backlogs continue to pile up. Additionally, California Gov. Gavin Newsom signed executive order N-3-22 to help ensure there are enough teachers to continue in-person learning in schools despite the surge in cases of the Omicron variant of COVID-19.
Employers are also relying upon staffing companies to fill positions and serve their customers. Staffing companies employed an average of 2.7 million temporary and contract workers per week in the third quarter of 2021, up 3.5% over the previous quarter, according to a previous report.
"US businesses are turning to the staffing industry for help in filling millions of current job openings," Richard Wahlquist, president and CEO of ASA, told HRD. "The staffing industry is playing an increasingly important role in today's labor market by providing talent sourcing expertise and workforce flexibility to employers in need of workers, and helping candidates find roles that are the right fit."