Coffee giant's war with union escalates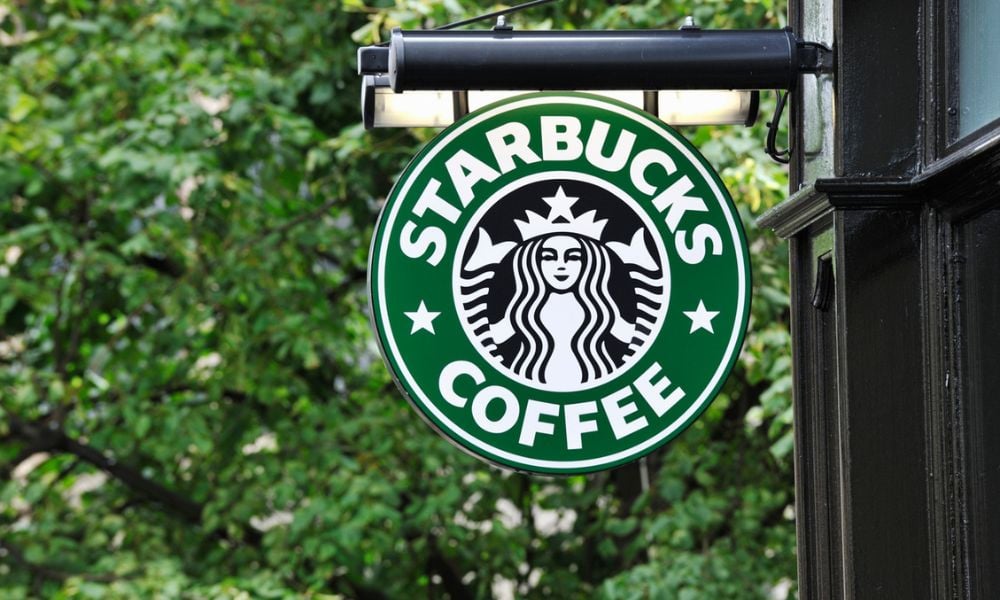 The saga between Starbucks and its employees' unionizing efforts has escalated this week, as the National Labor Relations Board's (NLRB) Seattle office claims the coffee giant is violating labor law by withholding pay hikes and other benefits from stores that have voted to unionize.
The complaint, based on charges filed by Starbucks Workers United, says that the Seattle-based company is offering raises, increased training, career development opportunities, expanded tipping and looser dress code policies only to non-union stores.
In May, Starbucks interim CEO Howard Schultz said U.S. labor law requires union stores to negotiate their own contracts with the company. "We do not have the same freedom to make these improvements at locations that have a union," Schultz said in a conference call with investors.
On Thursday, the company reiterated its argument: "Wages and benefits are mandatory subjects of the collective bargaining process." In 2019, the NLRB ruled that employers can treat union and non-union employees differently, but only if the employer doesn't have an anti-union motive for doing so, ABC News reported.
Read more: Union claims Starbucks is threatening to stop gender-affirming benefits
The union argues that Starbucks could extend the raises and benefits to employees at unionized stores whenever it wants. In its complaint, the NLRB's regional office said the company is violating laws that prohibit interfering with employees' right to form a union. As a result, the complaint seeks back pay for affected employees and requests Schultz holds an employee meeting to read a statement explaining workers' right to organize.
Unless a settlement is reached, the complaint will be considered by an NLRB administrative law judge at a hearing set for Oct. 25. Once a decision is reached, either side can appeal to the full NLRB in Washington.
Earlier this week, the coffee chain informed employees that two more stores would be closing. Starbucks blamed safety issues for a Kansas City location's closure, CNBC reported, which ties into Schultz' messaging last month in a leaked video.
"We've heard the stories that go along with it about what happens in our bathrooms, the issue of mental illness, the issues of homelessness and the issues of crime," Schultz said. "Starbucks is a window into America. We have stores in every community and we're facing things the stores weren't built for. We're listening to our people and closing stores. This is just the beginning – there are going to be many more."
Meanwhile, a Seattle location will close and reopen, operated as a licensed location by a neighboring grocery store, CNBC reported. "We continue to evaluate the partner and customer experience at all of our stores as a regular course of business," Starbucks said in a statement on Tuesday.
However, Starbucks Workers United argues the closures are retaliation for organizing efforts: union voting results are pending at the Kansas City store and the Seattle workers voted to organize in April. Starbucks will bargaining with the union to seek an agreement that gives workers the opportunity to transfer to other stores, CNBC reported.
Last month, the company announced 16 locations across the United States, including in California, would close by the end of July. According to Insider, a Starbucks spokesperson blamed "locations that have experienced a high volume of challenging incidents that make it unsafe to continue to operate, to open new locations with safer conditions."
However, Starbucks union organizers have a different perspective, citing eight of the locations that have closed or are closing have unionized, filed or started to organize. "If Starbucks was serious about solving safety issues, they could work with partners and our union. Instead, Schultz and Starbucks have sent a message loud and clear – complain about safety, and we'll close your store," Starbucks Workers United said in a statement.
These closures also come on the heels of Starbucks asking the National Labor Relations Board (NLRB) to suspend all mail-in ballot union elections nationwide. This is because the labor board's officials, Starbucks claimed, acted inappropriately during an election in the Kansas City area. The company cited email correspondence that allegedly occurred between union representatives and labor board officials, which it claimed to have learned from a whistleblower.
The company also claimed that NLRB officials coordinated with union agents to arrange for in-person voting at the labor board's offices during mail-in ballot elections. Starbucks Workers United was also given confidential, real-time information about specific vote counts so the union could target employees who had not voted yet, according to Starbucks.
More than 200 of Starbucks' roughly 9,000 locations in the U.S. have voted to unionize as of August 2022, ABC News reported.