Ricoh's VP of HR on pandemic plans, labour relations and navigating financial stress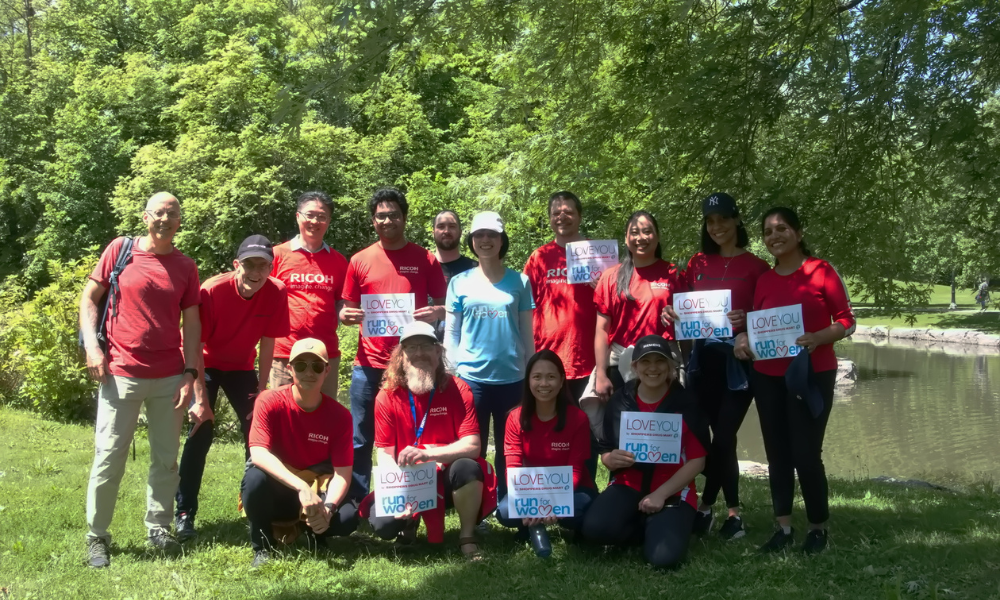 Peter Pontone has been in HR his entire career. Now, as VP of HR at Ricoh Digital Services, he tells HRD that when deciding on his profession during his education, he always had a penchant for business-related fields.
However, Pontone discovery of HR was somewhat serendipitous.
"I didn't actually know what human resources was until I read through the old college programs," he tells HRD. "I got to the HR piece and I thought, 'oh this is cool. This is actually the people side of business'."
'I did a little bit of everything'
From here, Pontone really got into the labour relations side of things, reading up on how to make it in the business world – but with an inherently human twist. And as soon as he graduates, Pontone secured a role as a recruiter.
"From there I went on to many other different areas including some experience in the US, however I rounded out my background in recruitment and labour relations mainly. Then I got into more of a generalist capacity and did a little bit of everything."
Eventually a role as an HR business partner opened up at technology giant Ricoh, which saw the start of a decade long career for Pontone. During this time, Pontone has been instrumental in the evolution of HR from what was once perceived as a reactive department to a proactive business partner.
'We've been pretty open-minded about our approach post-lockdown'
"The mindset was this administrative reactive department to more of a partnering with the business," he tells HRD. "What are the business needs and how do you develop people strategies from that angle? I was a big fan of that. And at Ricoh, we cover the full spectrum of HR in Canada – from recruitment to labour relations to onboarding – the whole employee lifecycle."
As well as wellbeing, the concept of the hybrid workplace has always been a significant focal point for Ricoh and Pontone.
And he's not alone here. According to data from OfficeRnD, employees are so passionate about maintaining hybrid working models that 59% would choose a new company based solely on that benefits. What's more, 58% of employees say their productivity has increased when they split their time between work and a home office.
"We were about 50% hybrid pre-COVID," adds Pontone. "We've been pretty open-minded about our approach post-lockdown. It's not like one day you have one model and the next day another. It's a journey. Our executive team has been great in understanding the varying opinions that come with this and keeping it 100% flexible too."
This flexibility has been key to thriving through the pandemic chaos.
"From an HR standpoint, pre-pandemic we took the approach that there's no 'one-size-fits-all' plan. We started to look at diverse needs of each of our of our functions and business groups – keeping employee experience at the forefront of our minds. Because that's intrinsically linked to wellbeing."
Engagement scores strong through COVID
And it's clearly working. On the topic of remote work and its impact on corporate culture, Pontone emphasized the importance of gauging employee engagement's role in employee experience.
"Our employee engagement scores have stayed very strong all through COVID," he says. "Creeping up to around 80."
However, Pontone also acknowledged the challenges of preserving Ricoh's unique culture in a remote setting.
"We're losing some of those cultural moments. It's easier to feel that culture in person." To counteract this, Ricoh has initiated various activities, from softball games to themed coffee breaks, fostering opportunities for employees to connect.
Protecting financial wellness
Looking to the future, wellbeing remains paramount in Ricoh's HR strategy.
"We received the gold award for Excellence Canada for a healthy workplace. We're now aiming for platinum. We're also looking to partner with the University of Ottawa for a mental health climate survey."
Financial wellbeing, especially in cities with a high cost of living like Toronto, is another area Pontone wants to focus in on.
"There's a lot of stress tied to that. We're doing our best to stay close to that and keep a finger on the pulse on how we could support team members. We work with Sun Life – we also have a variety of tools and resources our people can use. We're also listening to some of the issues and review certain areas of our marketplace to ensure we're paying competitive rates.
"Cities like Toronto and Vancouver, stand out like a sore thumb when it comes to cost of living. So we really try to do our best to stay on top of it – however, I think all organizations are facing that challenge of the rising costs and inflation rates. We're doing our best to stay close to that, keep a finger on the pulse, and look at how we can support team members through this as well."