Frontline workers to get pay bump in first quarter of fiscal 2023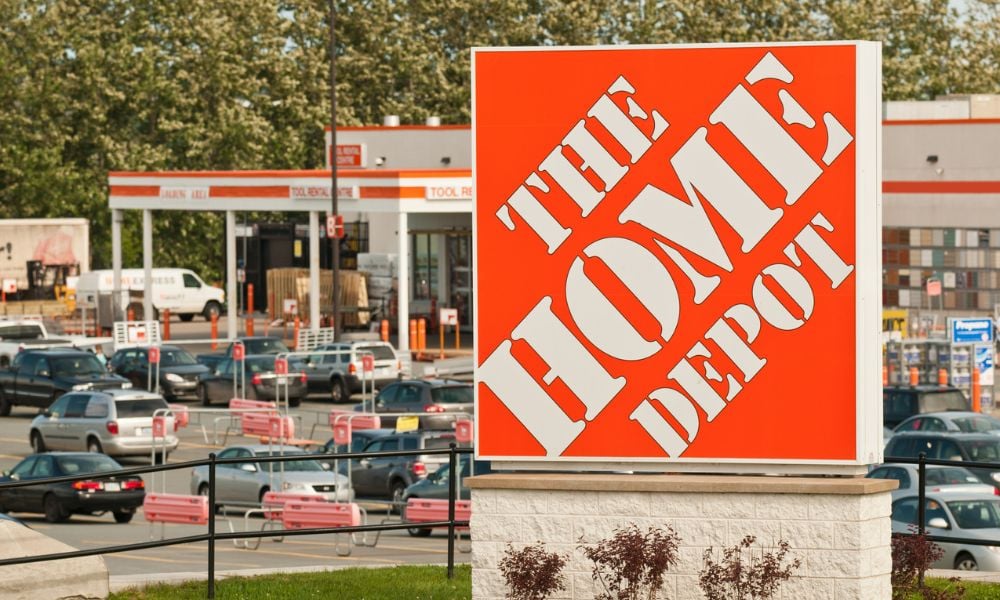 Home Depot employees are about to get a pay increase.
The Atlanta-based company is adding $1 billion to its annualized compensation for frontline, hourly workers within fiscal year 2023.
"The most important investment we can make is in our people," Ted Decker, chair, president and CEO at Home Depot, said in a press release. "We believe this investment will position us favorably in the market, enabling us to attract and retain the level of talent needed to sustain the customer experience we strive to deliver."
The increase will benefit every single frontline worker, both those receiving starting pay and more senior workers, reported CNN. The employer also said it will invest in benefits, training and career development for its employees.
Home Depot is one of the largest private employers in the United States with about 475,000 workers. The vast majority of its employees are hourly workers at its approximately 2,300 stores.
Nearly two-thirds (64%) of employers in the United States have budgeted for higher employee pay raises than last year, according to a report from Willis Towers Watson (WTW).
Improving staffing
By increasing workers' pay, Home Depot is hoping to fulfill their staffing needs.
This "positions us more favorably in every market where we operate," Decker told CNBC via email. "This investment will help us attract and retain the best talent into our pipeline," he said.
"We hope to improve retention through this. That's why we call it an investment," said Decker in remarks to investors, according to the CNN report. "It's going to improve the customer experience. If we take care of our associates, they take care of the customer and everything takes care of itself."
Last year alone, Home Depot promoted more than 65,000 employees, according to the CNBC report. The company is also creating new management positions on the stores' floors.
The increased pay "is just one component of the associate investment story," said Ann-Marie Campbell, Home Depot's executive vice president, on the investor call, according to the CNN report. "The net result of all this [new management positions] is both an improved customer and associate experience while also creating new career paths for our associates."
Previously, in looking out for workers' financial wellness, Starbucks launched a savings program allowing staff to contribute a part of their after-tax pay to a personal savings account, with the company contributing $25 and $50 credits at milestones up to $250 per person.
An employee discounts program is also a great way to support workers' financial health, said Molly Pemberton, Group Director of Retail at Reward Gateway.
"Your CFO might be watching pennies, especially at this time, but it's a small investment for a large return," Pemberton previously told HRD. "Discounts should be an easy sell to your CFO because employees will see instant savings and really value it amongst their other benefits."