Mental health professionals answer HR leaders' questions during insightful discussion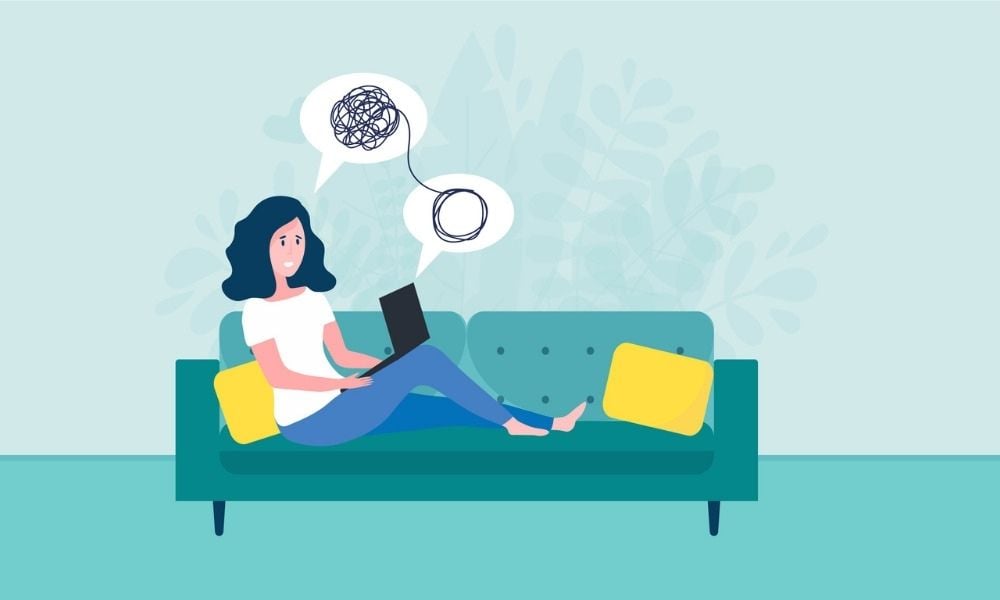 The COVID-19 pandemic has wreaked havoc on mental health and wellbeing.
Over the past two years, the prevalence and severity of mental health conditions has surged, affecting individual employees and entire organizations. As of this past summer, 50% of employees believed work itself has become too stressful, according to a Talkspace survey. The main causes of stress were listed as being busier days or weeks, the pressure of working toward a promotion or raise, managing high turnover and juggling multiple projects at once.
Amid the ongoing disruptions and the Great Resignation, in which a record number of Americans are quitting their jobs, employees have increasingly come to expect support, resources and understanding for their mental health needs in the workplace.
In a recent webinar hosted by HRD Connect and Burlingame, CA-based Lyra Health, business leaders discussed mental health in 2022, forecasting trends and creating proactive strategies. Moderated by Janine Nicole Dennis, owner and chief innovations officer at New York-based Talent Think Innovations, LLC, the nearly 60-minute discussion included Arielle Trzcinski, director of product marketing at Lyra Health, and Laura DeCook, wellbeing specialist at Seattle-based Expedia Group.
At the end of the webinar, Trzcinski and DeCook answered viewer questions. The following is an edited and condensed account.
How do you encourage colleagues to engage in mental health resources?
DeCook: "I consistently remind people what we have available. I go into our different Slack channels to remind employees and our leadership even sends emails with reminders of our resources. In addition, we send weekly newsletters where we bring people back to our website's wellbeing hub. Every month there's a new topic, such as 'Gratitude' or 'New Year, New Beginnings.' We have everything in one place, so employees just click on one link to get all these resources. They know they can always reach out to the mental health ambassador team, as well."
Trzcinski: "Internally, we benefit from having access to Lyra, which is amazing. I also make sure I'm open and talk about mental health regularly, so it becomes more normalized. (I hate that word 'normal.') I let people know I engaged with my coach and here are some recommended resources. When partnering with customers, we also do a lot of targeted marketing to destigmatize mental health, to make sure folks know how to talk about it and what to look for."
Read more: Will U.S. ban employers from after-hours communication?
Does it make sense to take time off and then go back to a high-pressure job where the cycle starts again?
DeCook: "I'm very open and honest about my mental health journey. I had a mental breakdown at a job I was at for 10 years and went on a mental health break for three months. When I came back, I was put on a performance plan and told that I was a risk to the company by openly speaking about my mental health. I was told I had a week to present to a director.
So, I had another mental breakdown in the office and went on another three-month mental health leave. I ended up leaving my job and began working in mental health because I got so passionate about this never happening to anyone again. Managers need to really take these issues seriously and maybe have some sort of accommodation for someone they know is struggling. I was a high performer and so well-liked at the company, but the managers just didn't understand what I was going through at the time.
Employees need to be more open and honest when they feel their workload is too much. People will come to me and say how do I tell my managers it's just too much, and I tell them, 'You just have to tell them because you could end up having a breakdown.'"
Trzcinski: "The Great Resignation has been this transformative shift in the workplace culture in which people are saying they're not going to put up with this anymore. The younger workforce has higher expectations. They're moving into managerial and leadership positions, so they expect better. If you want to retain them as a valued asset, make sure you're changing your policies and structural constructs. We all need to learn from what we've seen over the past year."
What advice do you have for HR leaders when it comes to addressing mental health in the workplace?
Trzcinski: "The fact you attended this conversation shows your interest and commitment to mental health. The two bits of advice I'll share is to check in on your team and think about how you structure work. Are you thinking of mental health as top of mind? That has to be a metric of success along with your other goals you set out to achieve."
DeCook: "Reach out to people and check in regularly, especially if you haven't heard from someone in a while. Small gestures mean so much. When I went on my mental health leave, one of my colleagues sent me cookies and I'll never forget that. I also can't emphasize how important self care is. Learn to recognize signs and symptoms of when you're overwhelmed, stressed, anxious, etc. Do something good for yourself, whether that's binge watching your favorite Netflix show, booking a massage, getting out into nature or turning off the news. Don't be afraid to ask for help when needed. It's a sign of strength – it's not a sign of weakness."