California government violated churches' First Amendment right to freely exercise their religion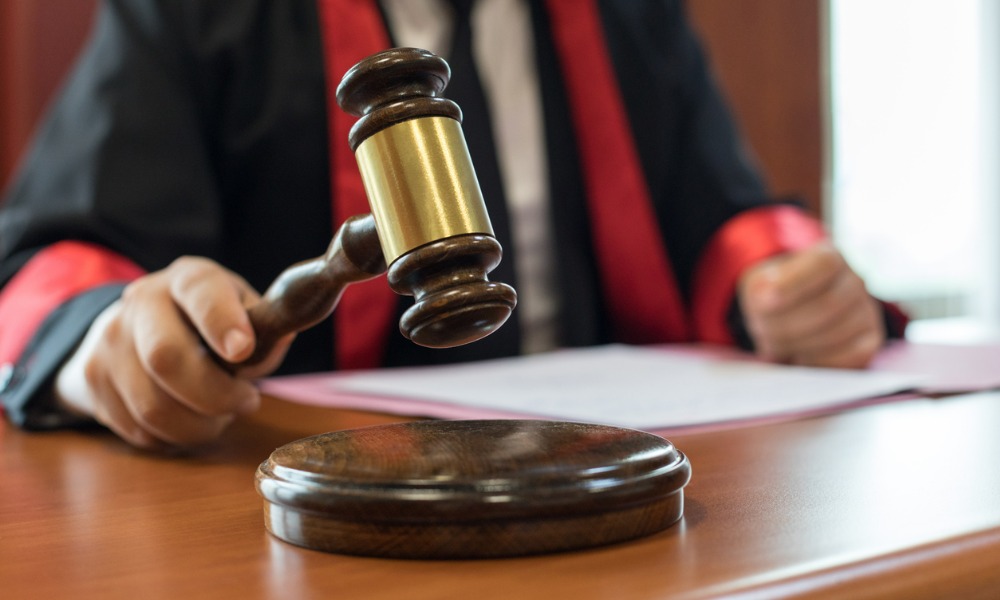 California churches can't be forced to provide elective abortion coverage in their employee healthcare plans, according to a federal court ruling.
The court sided with three churches in a lawsuit they filed in 2015, claiming that abortion services don't represent basic care that should generally be covered by all healthcare plans offered in the state, contrary to the California government's claim.
Read more: 'People shouldn't have to look to their employers to receive basic human rights'
Alliance Defending Freedom (ADF) represented Foothill Church in Glendora, Calvary Chapel Chino Hills in Chino and The Shepherd of the Hills Church in Porter Ranch challenged the 2014 Department of Managed Health Care (DMHC) mandate requiring religious institutions to cover the procedure, according to media outlet Just The News.
The churches had asked to be exempt from covering abortions except "when absolutely necessary to save the life of the mother."
The California Department of Managed Health Care and department director Mary Watanabe had violated the churches' First Amendment right to freely exercise their religion when it denied their requests for exemptions from the coverage requirement, wrote U.S. District Chief Judge Kimberly Mueller, of the Eastern District of California, in the decision, reported The Los Angeles Times.
"In sum, [Watanabe ] has not shown '[she] lacks other means of achieving [her] desired goal without imposing a substantial burden on the exercise of religion by [plaintiffs],'" Mueller wrote. "[Watanabe's] denial of the churches' request for exceptions to accommodate their religious beliefs, based solely on the fact that those requests did not originate with a plan, was not narrowly tailored to serve a compelling interest."
Mueller also noted that the state failed to provide evidence that it would face a deluge of exemption requests if it began accepting them from individual employers, contrary to the state's claim.
"Even assuming similar religious challenges materialized in California in large numbers, [Watanabe] has not offered evidence showing that entertaining these religious objections would be so difficult and time-consuming that 'DMHC's operations would grind to a halt,'" Mueller wrote
This is a huge victory for churches, according to Jeremiah Galus, ADF senior counsel.
"For years, California has unconstitutionally targeted faith-based organizations, so we're pleased the court has found this mandate unconstitutional and will allow the churches we represent to operate freely according to their religious beliefs," he said.
This development comes months after the U.S. Supreme Court overturned Roe v. Wade in a 6-3 decision in June, granting states the power to establish their own abortion laws.
Recently, Walmart announced that its health-care plans will cover abortion "when there is a health risk to the mother, rape or incest, ectopic pregnancy, miscarriage or lack of fetal viability," reported CNBC, citing a memo to employees.
Meanwhile, more than 600 Google employees are demanding the tech giant expand its health benefits in the wake of the U.S. Supreme Court overturning Roe v. Wade. A petition requests Google not only widen its reproductive health care travel assistance to include its non-full-time workforce, but also add additional sick days and increased reimbursement stipends for that travel. It also requests that the company expand its support to include transgender and non-binary workers who aren't women but might need the same services.
Veris Insights, a Washington D.C.-based recruiting analytics firm, conducted a string of surveys leading up to the Supreme Court's ruling. In a June survey of business professionals before Roe was repealed, a third reported that employer-provided benefits to support traveling for abortion were "very important" or "essential" for evaluating potential employers. Millennials in particular care greatly about these benefits, with 40% considering them "very important" or "essential," beating every other demographic by 10 percentage points.