Some of the biggest employers in America say they'll cover travel expenses for out-of-state abortions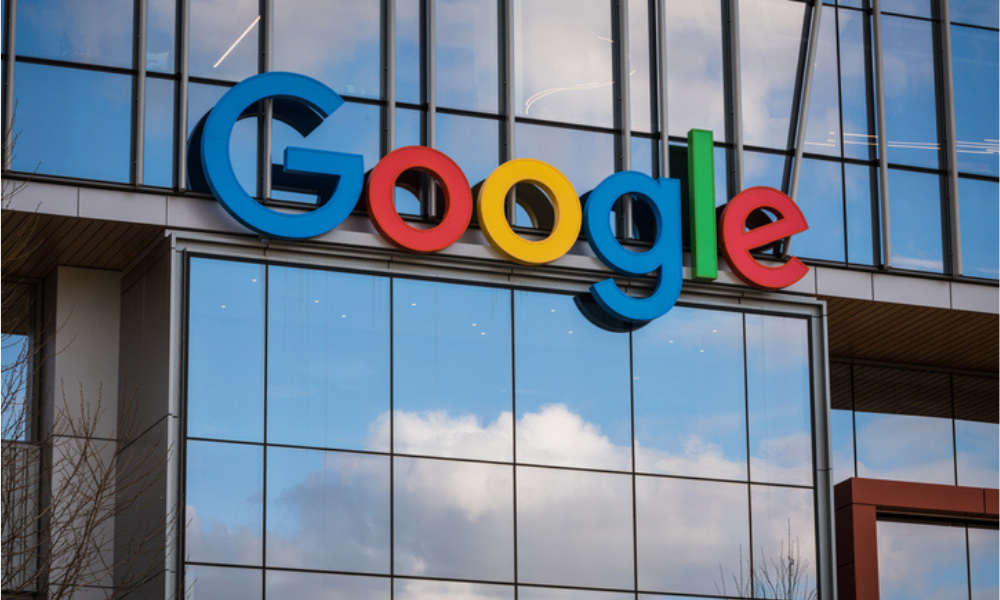 Corporate America was quick to react to the Supreme Court overturning Roe v. Wade on Friday, granting states the power to establish their own abortion laws.
Google, which had already promised travel benefits when the draft decision leaked, issued a memo saying employees can apply for "relocation without justification."
"This is a profound change for the country that deeply effects so many of us, especially women," Google chief people officer Fiona Cicconi said in an email to workers, viewed by CNBC. "Googlers can also apply for relocation without justification, and those overseeing this process will be aware of the situation." Cicconi also said Google will be providing "support sessions" to employees in the coming days.
Read more: Is it legal for companies to cover travel expenses of an employee's abortion?
The Walt Disney Company informed employees the Burbank, CA-based company will "remain committed to providing comprehensive access to quality and affordable care," which includes family planning and reproductive care, for all Disney employees and their families "no matter where they live," Variety reported.
Meta, parent company of Facebook, said it will cover travel costs for workers seeking out-of-state reproductive services, Reuters reported. The Menlo Park, CA-based company said it's "assessing how best to do so given the legal complexities involved," according to a spokesperson.
Expect to see litigation involving these companies and states, especially as more states incorporate similar laws, says Meredith Kirshenbaum, a labor and employment attorney with Chicago-based law firm Goldberg Kohn.
"There's some risk that states where there are laws in place might try to penalize or punish businesses in other ways," Kirshenbaum told HRD in May. "Companies are making a decision and they're weighing the risk. They're sending a signal that they're supportive of social issues their workforce believes in. There's also a recruitment and retention element to it. They're worried the progressive workforce might not want to continue to live in or move to a state with restrictive measures in place. That would affect companies' ability to get top talent."
Meanwhile, Paramount Global also informed employees that the Los Angeles-based company plans to cover travel costs for employees seeking abortions. In an email to employees obtained by Variety, CEO Bob Bakish and chief people officer Nancy Phillips confirmed "reproductive health care through company-sponsored health insurance, including coverage for birth control, elective abortion care, miscarriage care and certain related travel expenses if the covered health service, such as abortion, is prohibited in your area."
Last fall, San Francisco-based Airbnb announced it would offer financial and other forms of support to any Airbnb Host implicated under U.S. abortion restriction laws. That hasn't changed due to the Supreme Court ruling, TechCrunch reported. "Airbnb's U.S. healthcare coverage supports reproductive rights, and we have taken steps to ensure that our employees have the resources they need to make choices about their reproductive care," a spokesperson told TechCrunch.
Live Nation took to Instagram, pledging to cover travel expenses for employees who "need access to women's healthcare services outside their home state." Additionally, the Beverly Hills, CA-based company said it will cover "bail expenses" if any of its employees are arrested for protesting peacefully.
BuzzFeed, which has offices in Los Angeles and San Francisco, told employees that the company will provide a stipend for anyone residing in the 13 states with triggering abortion laws to cover the cost for travel and expenses to other states where they can have the procedure. "The process around this will be completely confidential," BuzzFeed CEO Jonah Peretti wrote, according to Variety.
Read more: 'It's scary' if Roe v. Wade is overturned, says Women Corporate Directors CEO
eBay has expanded benefits so employees and their beneficiaries can be reimbursed to travel in the U.S. to receive access to abortion treatment if it's not available locally. The San Jose, CA-based company says the process will be managed through its health care carriers to maintain confidentiality. "EBay has always been committed to providing our employees with full, fair and timely access to healthcare. Our programs have long included benefits for reproductive health, gender affirmation treatments and other healthcare services," a spokesperson told TechCrunch.
Netflix said it already offers travel reimbursement coverage for full-time U.S. employees and their dependents who need to travel for cancer treatment, transplants, gender affirming care or abortion through its U.S. health plans. The Los Gatos, CA-based company said it's a $10,000 lifetime allowance per employee and their dependents per service.
Snap Inc., parent company of Snapchat, said the Santa Monica, CA-based company will provide a travel benefit "allowance" that includes transportation and lodging of up to $10,000 for employees and their family members covered by their insurance, who need to travel for medical treatments, including abortions, that are banned in their state of residence, TechCrunch reported.
Patagonia posted on LinkedIn that it covers the cost of medical insurance for full- and part-time workers, including abortion care. "Where restrictions exist, travel, lodging and food are covered," the outdoor apparel retailer said. Headquartered in Ventura, CA, the company also pledged to cover "training and bail for those who peacefully protest for reproductive justice."
Hollywood talent agencies have also offered support for their staff: United Talent Agency promised last month to reimburse its employees for travel expenses relating to reproductive health services that are not accessible in their states of residence, Deadline reported. On Friday, APA CEO Jim Gosnell sent a note to staff saying the company would "include coverage for employees and their covered family members who may need to travel in order to access a range of medical procedures, including family planning and reproductive health," Variety reported.
San Francisco-based companies like Yelp and Levi Strauss & Co., as well as Amazon, Citigroup and other firms, have previously pledged to cover travel expenses for employees who must go outside their state for abortions. California companies like Apple and Salesforce have previously offered such benefits in response to Texas' law banning all abortions after about six weeks of pregnancy.
Meanwhile, Lyft and Uber have said they would cover legal fees for drivers sued under state laws, like in Texas and Oklahoma, which punish people aiding the procedure, including doctors, people paying for the procedure and clinic workers. That includes rideshare drivers who could be fined up to $10,000.
Thirteen states have "trigger" laws that would restrict abortion with Roe overturned: Arkansas, Idaho, Kentucky, Louisiana, Mississippi, Missouri, North Dakota, Oklahoma, South Dakota, Tennessee, Texas, Utah and Wyoming.
Missouri's attorney general, Eric S. Schmitt, issued an opinion minutes after the high court's ruling, saying his state's ban is now in effect except in cases of medical emergency, CBS News reported.