Agreement raises salaries by an average of almost $5,000, while some paid members will see salaries jump 18.3%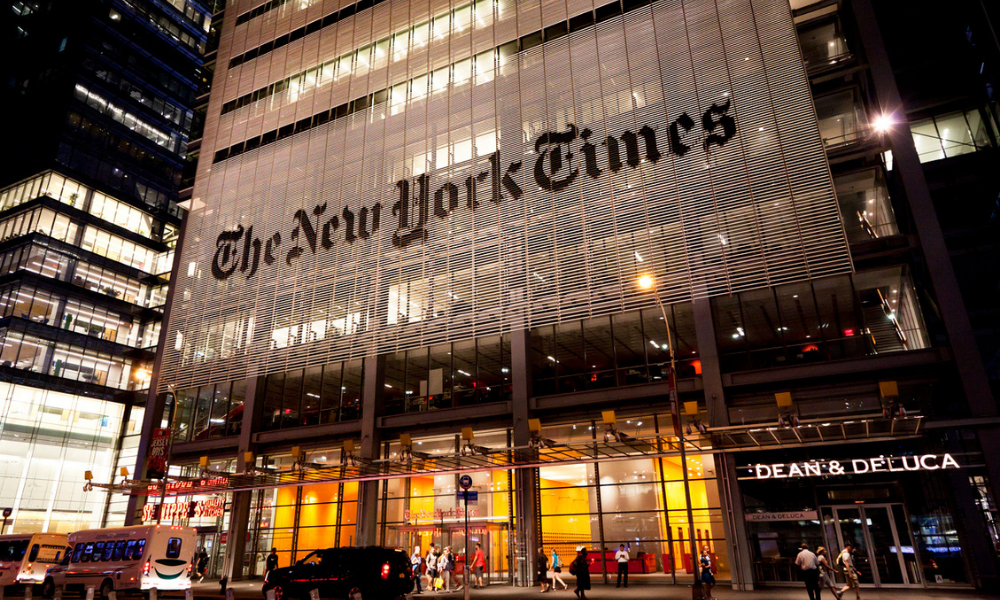 After two years of negotiations, the union representing workers at Wirecutter, the product recommendation site owned by The New York Times Company, has announced a historic deal with management.
The agreement raises salaries immediately by an average of almost $5,000 (lowest paid members will see their salaries jump 18.3%) and guarantees annual increases of 2% to 2.5%, the union posted on Twitter. In addition, the deal eliminates the use of non-disclosure agreements in cases of harassment.
The agreement also secures strong diversity, equity and inclusion (DEI) commitments; guarantees just cause protections; sets a more equitable bonus structure; expands bereavement leave to include cohabiting partners; provides a monthly remote work expense reimbursement; and creates an appeals process for annual reviews, among other benefits, the union said. The tentative agreement is subject to ratification by the union's members in a vote planned for next week.
Read more: More than 24,000 nurses, healthcare workers sanction strike
The deal comes on the heels of a five-day strike over Thanksgiving weekend – the site's most profitable time of year – forcing the paper to enlist scab labor, The Daily Beast reported. Management reportedly prioritized filling social media and back-end technical positions. The New York Times denied the report, insisting "all of the casual employees were scheduled to work during this period before the strike was announced." The union pleaded with its supporters to avoid using Wirecutter during the protest.
Earlier this month, the union filed an unfair labor practice charge with the National Labor Relations Board over what the guild says was management withholding holiday pay in "retaliation for striking."
Established in 2019, the Wirecutter union consists of 65 members and is affiliated with the NewsGuild of New York, which represents editorial staff at The Times and other outlets, The Wrap reported.
"Our members at Wirecutter love what they do, and now they will be fairly paid for their work," Susan DeCarava, president of NewsGuild of New York, said in a press release. "This contract is a testament to the collective power they've built and serves as an example of what can be accomplished when workers band together and demand their worth. We look forward to a productive relationship with Wirecutter management in the future."
The union joins several worker groups across the United States that have protested for better conditions during the nationwide staffing shortage fueled by the COVID-19 pandemic. Last week, Starbucks employees at a store in Buffalo, NY voted to form their first union. Earlier this year, there were 1,000 participants in a walkout at five Nabisco plants across the country. As a result of another strike, over 10,000 Deere workers managed to obtain a 10% wage hike with better employee benefits.
Meanwhile, Kellogg's workers haven't been as successful. The Battle Creek, MI-based food manufacturer recently announced it would be permanently replacing all 1,400 employees on the picket line.