Company has no plans for further negotiations with union after employees turn down new five-year contract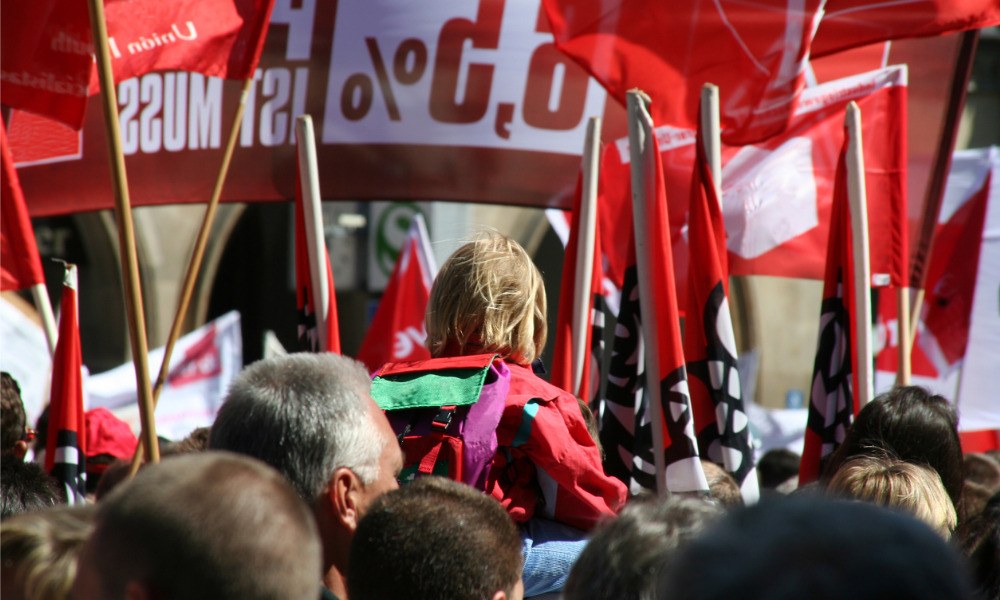 Kellogg's has announced that it's permanently replacing all 1,400 employees on the picket line.
The decision came after the majority of the company's cereal plant workforce turned down a new five-year contract that proposed 3% raises, cost of living adjustments and retainment of the employees' current healthcare benefits, The Guardian reported. The offer the Kellogg's workers turned down was the first one they voted on since the start of the strike.
Since the strike began on Oct. 5, temporary replacements have already been hired to maintain operations at plants in Pennsylvania, Michigan, Nebraska and Tennessee. "Interest in the (permanent replacement) roles have been strong at all four plants, as expected. We expect some of the new hires to start with the company very soon," Kellogg's spokesperson Kris Bahner told CNBC.
Kellog's also said that there are no further negotiations or meetings scheduled with The Bakery, Confectionary, Tobacco Workers and Grain Millers (BCTGM) International Union.
"While certainly not the result we had hoped for, we must take the necessary steps to ensure business continuity," said Chris Hood, president of Kellogg North America. "We have an obligation to our customers and consumers to continue to provide the cereals that they know and love."
Read more: BuzzFeed News Union members stage 24-hour walkout
Meanwhile, the strike continues.
"The International Union will continue to provide full support to our striking Kellogg's members," said union president Anthony Shelton.
Kellogg's proposed a two-tier system where there is no cap on the number of lower-tier employees, essentially taking the power away from the union. A two-tier structure meant that transitional workers receive lesser pay and lower benefits than longer-tenured employees.
Conversely, Kellogg's said that the union set "unrealistic expectations." Even with proposed pay increases and promotion of all transitional employees with four or more years of service to legacy positions, none of the six offers, in addition to the most recent one put to vote, materialized.
Todd Vachon, a professor on labor relations at Rutgers University, said that finding people willing to cross a picket line may prove to be difficult. The professor was also uncertain if Kellogg's would be able to hire enough replacements, especially in the tight labor market. "By voting 'no', the workers are making a strong statement that they are not satisfied by the agreement, but they are also signaling they believe they have the leverage that's needed to win more," Vachon told The Guardian.
As companies are already contending with nationwide staffing shortages, strikes, protests and walkouts by employees across the US are impacting employers still reeling from the COVID-19 pandemic. Protests kicked off earlier this year with a workers' strike at a Frito-Lay plant in Topeka, KS, and 1,000 participating in a walkout at five Nabisco plants across the US. In another month-long strike, over 10,000 Deere workers managed to obtain a 10% wage hike with better employee benefits.