In the era of social distancing, will technology replace recruiters?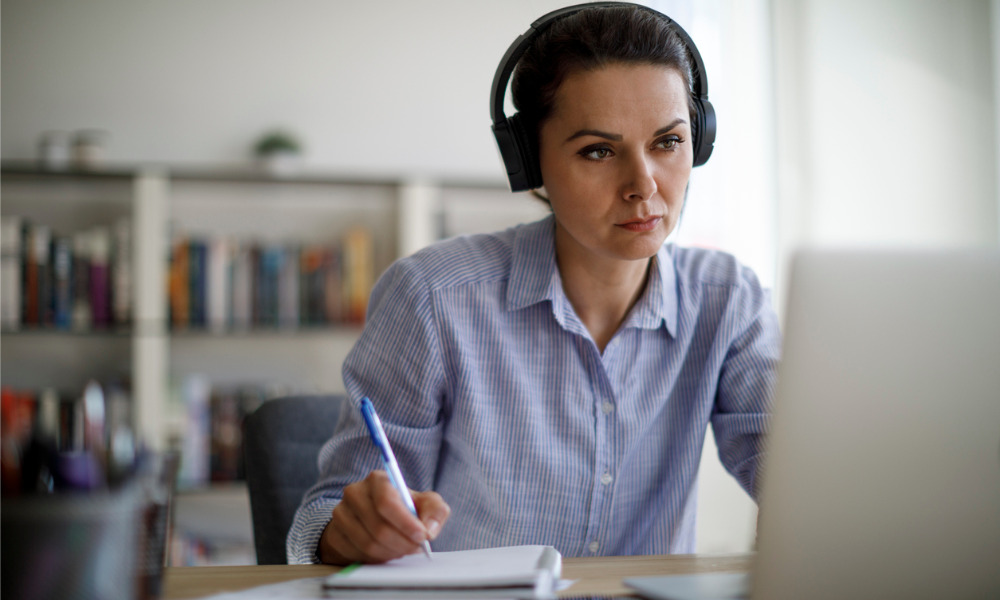 Long before the COVID-19 outbreak drastically reshaped the world of business, the global recruitment software industry had been booming with a market size of more than US$1.75bn.
While the pandemic has ushered in a new way of working – with traditional corporate roles transitioning to a remote setting – the idea of 'remote hiring' isn't exactly new.
For tech-savvy recruiters, there's a whole gamut of options: from automated applicant tracking systems, to video-based interview platforms, to gamified skills assessments, to simulations of on-the-job scenarios using virtual reality. All of which can take place in a remote environment.
Read more: Recruitment challenges during COVID-19
Hire from home, work from home
The economic crisis ensuing from the pandemic has led to a slowdown in hiring for some companies and to retrenchment for many others, but the need for a tech stack that can scale up or down and adjust to abrupt changes in the talent market remains.
Companies will still need to establish greater visibility over the recruitment process wherever they operate, recruitment experts recommend.
"As COVID-19 has undoubtedly accelerated transformation, organisations are more than ever looking to hire talent remotely," said Jahanzaib Ansari, co-founder and CEO of Knockri, which has been helping companies of all sizes screen and hire talent.
Knockri is part of Canada's growing ecosystem of HR tech solutions that use artificial intelligence.
"We make it simple," Ansari told HRD. "Hiring managers use our scientifically tested job personas – they choose a job (i.e. consultant), which auto-populates the skills required and questions to measure against."
The candidates are then given virtual assessments that range from written to AI video-based screenings. "The best-ranking candidates are scheduled for virtual job interviews and can begin to work right from home," Ansari said.
Companies can pivot from "brick-and-mortar hiring operations to a digital environment".
"This is not only safer given the dangers of contracting COVID, but also helps cut costs during these challenging times," he said.
With AI-powered tools, Ansari believes businesses can "identify top talent at a price that fits their tightening waistlines".
In other parts of the world, HR leaders are also re-examining their own recruitment models.
"How do you do the best job in recruiting and onboarding in a new virtual, remote-work world? We were fortunate in that we had the technology to facilitate virtual interviewing," said Alex Hattingh, chief people officer at Employment Hero in Australia.
See if this HR analytics software is right for your organization, primarily if you are based in Australia with our Employment Hero review.
"The virtual process is also much faster, and it's been easier for candidates in terms of scheduling, as they don't have to leave their place of work to visit our offices," she told HRD.
Read more: Why remote work isn't for everyone
Text bots and nudges
The process of hiring and onboarding new employees may seem easy in a remote-first environment, but it can be a massive headache for companies that need to recruit up to hundreds of thousands of workers at a time and for on-site positions.
In recent weeks, fast-food chains such as Chipotle and Papa John's in the US have pledged to increase headcount by tens of thousands as they ramp up their delivery and takeaway services.
This scenario creates a need for recruitment tools that handle large volumes of applications.
Automated hiring platforms, such as Workstream in San Francisco, use AI and Big Data to help companies simplify hiring – "so hourly workers won't get lost in the process," Workstream's co-founder Desmond Lim told Bloomberg in May.
The company uses text-messaging bots designed to walk applicants through, giving them a nudge when it's time for an assessment or interview.
The platform promises to eliminate the back-and-forth with recruiters – a process that wastes time and acts as a choke point, as Lim observed first-hand when he used to operate a restaurant.
A stronger, more diverse talent pool
But there's another benefit that recruitment tech offers amid the challenges of COVID-19: by shifting to a hybrid or distributed workforce, organisations are able to tap into candidate pools across geographies – and this influences how leaders find talent from different backgrounds.
"The current climate has put a higher emphasis on the diverse hiring of candidates," Ansari said. "The shift to digital to diminish hiring bias makes sense."
"With a global and diverse workforce at your fingertips, and the increased acceptance of remote work, it is advantageous for organisations to think globally rather than locally when identifying top talent," he said.
"After a short hiatus in employment opportunities, organisations are seeing a significant increase in the number of highly qualified candidates looking to jump back into the workforce. This is an opportunity for business leaders to capitalise on. The pool of active job seekers is stronger now than before COVID-19."
"However, chances are that stronger applicants will be picked from the bunch quickly. Therefore, the sooner organisations can make moves to secure top talent, the more likely they will benefit from those efforts."
But even with the advantages of automation and AI, the hiring process will ultimately rely on personal interaction; something that is still a long way from being fully replicated by chat bots.
For Hattingh, establishing a rapport and investing time into the screening process allow candidates to feel at ease even as recruiters move the process to a virtual setting.
"It's helped to spend more time at the beginning of each video interview to make the candidate feel more comfortable, explaining your roles and the interview process," she said.