But these aren't your typical warehouse employees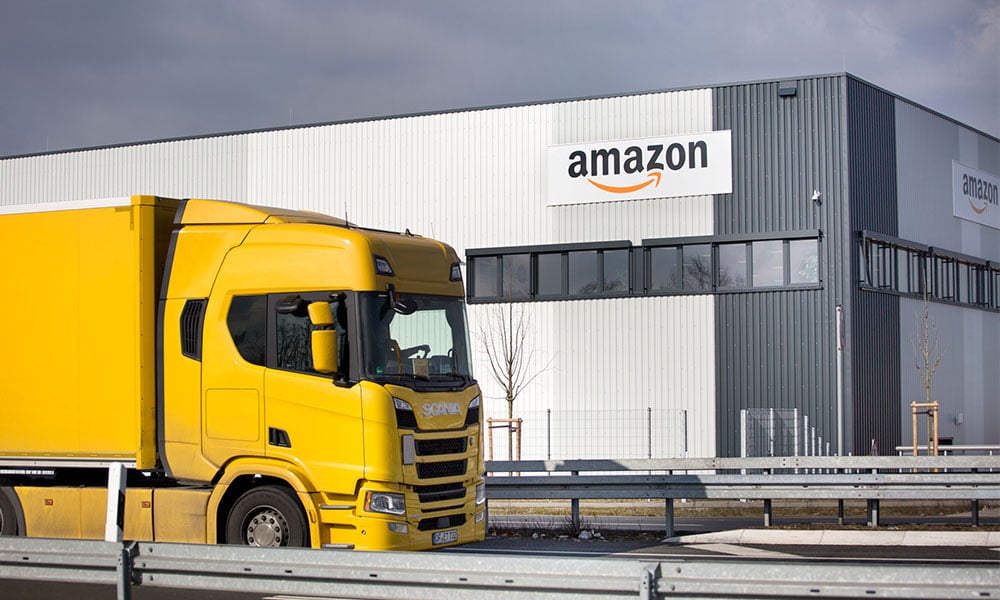 Amazon is breaking new ground with its construction of a futuristic mega warehouse in Sydney – cementing its presence in Australia's retail sector and creating thousands of jobs in the process.
The 200,000-square-metre warehouse will serve as the country's largest fulfilment centre, which is set to use robotics to enhance storage and distribution.
Amazon's robotic technology is designed to ease the pressure on workers who are reportedly required to process orders as quickly and accurately as possible. Some robots help retrieve items from the shelves, thus enabling workers to reduce their handling time.
The expansion will also call for 700 construction workers and, upon completion of the warehouse, another 1,500 workers who will be trained in emerging fields such as robotics.
Read more: Aussie companies hiring thousands despite economic slowdown
"They're new smart technology jobs. They're not the traditional warehouse jobs that we've seen in the past," said Stuart Ayres, Minister for Jobs, Investment, Tourism and Western Sydney.
"We're creating new opportunities for technicians, computer engineers [and] computer programmers and bringing more smart jobs to where people live here in Western Sydney," he said.
Ayres envisions Western Sydney as a driving force of national recovery from the COVID-19 crisis.
"We're the advanced manufacturing. We're the freight and logistics. We're the distribution centre for the nation. We've got the roads, the rail and the airport to keep growing this nation, keep getting those products out of the warehouses and into people's shops and into people's homes," he said.
Amazon's new hub is a "boost for this community," said NSW Premier Gladys Berejiklian.
"People won't need to travel those longer distances to get the best jobs available. They'll be able to live and work near their communities, which is exactly what we want," Berejiklian said.
Read more: Woolworths to slash 1,300 jobs in pivot to automation
Other retailers in Australia are gearing up for an increase in automation in their own logistics.
Supermarket chain Woolworths is investing up to $780m into two new automated warehouses in Sydney and Melbourne, HRD reported last month.
"Cutting-edge automation will build tailored pallets for specific aisles in individual stores – helping us improve on-shelf product availability with faster restocking, reducing congestion in stores, and enabling a safer work environment for our teams with less manual handling," said Paul Graham, Woolworths' chief supply chain officer.
Employees will also be given digital training as part of the company's long-term vision of building "the workforce of tomorrow," Woolworths CEO Brad Banducci said.