These employers know the secret to a positive work environment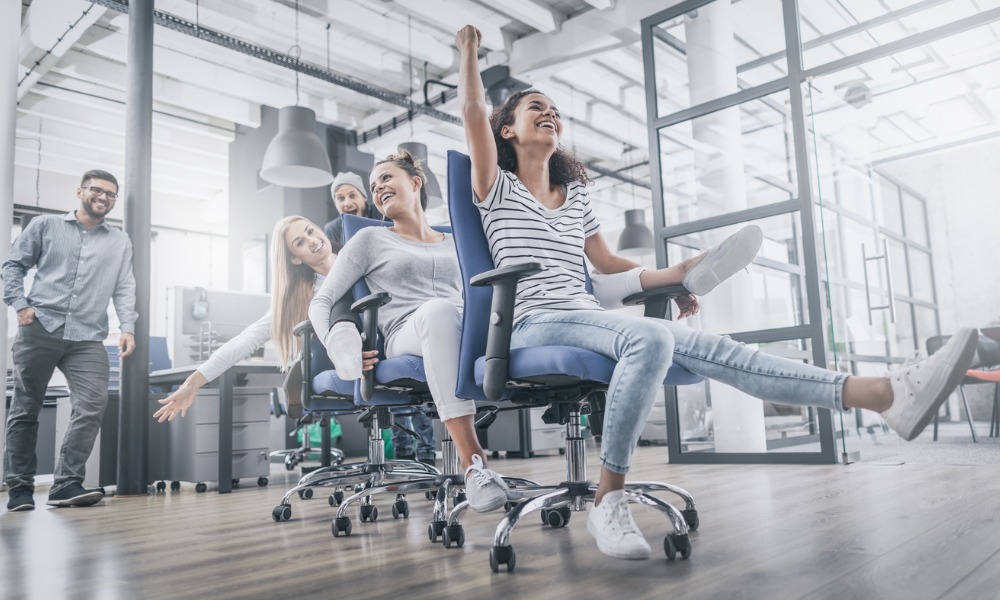 There are many elements to a great corporate culture, but these top 50 large companies know how to excel in every one of them to create a positive work environment.
That's the reason nearly all of their employees (95%) say they're proud to be part of the team, according to employee culture specialist Comparably, which compiled a list of companies with the best workplace culture in 2020.
This year, all top five employers came from the technology sector – Google climbed three places to the top, unseating Microsoft, which fell to No. 6.
Read more: The 50 best workplaces in 2020
But while Google emerged as No.1, with an overall culture score of 4.7 out of 5 stars, the two companies that trailed behind it – Adobe and HubSpot – posted an even higher score of 4.9 stars.
When it comes to salaries, HR directors at Google are said to have one of the highest pay packages in the company, but the average salary for the HR department is only at US$86,000, Comparably found.
Over at Adobe, which ranked second this year, HR professionals purportedly receive significantly more. The HR department has an average salary of $219,000. One recruiter reported receiving a salary of $210,000 plus bonuses, while another recruiter said they make $140,000+.
A positive work environment
What exactly makes for a great corporate culture? The variables range from compensation & benefits to work/life balance, to leadership and growth opportunities. Overall:
94% of employees say they work in a positive environment
93% – feel their managers care for them as a person
87% – are excited to come to work each day
84% – believe they are paid fairly
84% – believe their leaders do what they should to retrain employees
Researchers also asked respondents how confident they are about their future success in the organization and whether their managers and supervisors negatively affect company culture, among other questions.
Read more: Best cities for work-life balance
Employee sentiment ratings were compiled in a 12-month period, with each answer given a numerical weight and measured against similarly sized companies in North America.
Which employers offer the best workplace culture in 2020?